Please note that the browser you are using is either outdated or not supported by this website. For a better browsing experience, try one of the following:
This Week's THURSDAY Tasting
We Hate to See Them Go, But We Have to Make Room
September 5, 2019
Some of our Favorite Wines at Knockdown Prices (Tasting tonight will be in 1 Devonshire Lobby)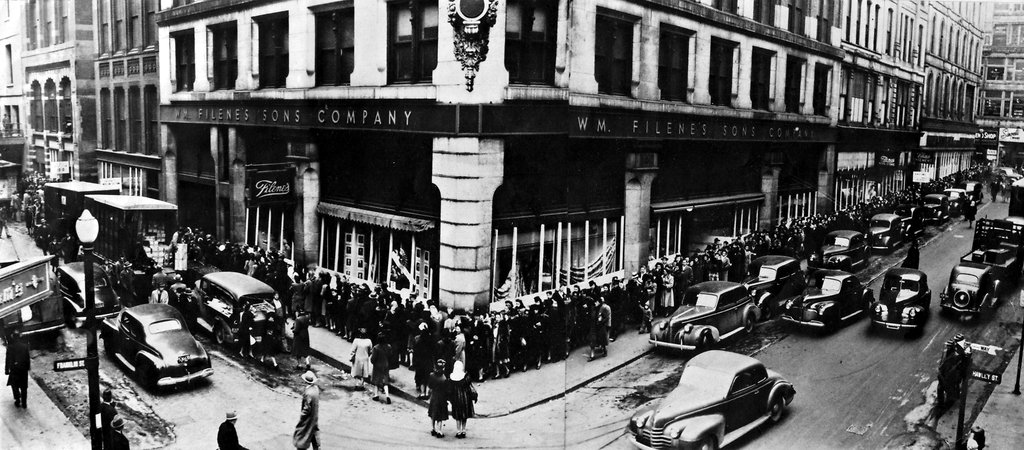 Our small cellar is overfull. We have to make room for over 100 cases of 2016 Bordeaux (we will have an offer soon on some choice ones still available) as well as some wonderful wines we have coming in the fall.
We found a few wines, some of which were tasting favorites, that we must say goodbye to. We have moved this week's tasting over to the lobby our neighbor at One Devonshire Place, in the lobby. The main entrance there is on Washington St.
How it works:
We have between one and four cases of the wines below any or all of which we will open upon request at the tasting. However past experience tells us that some may be gone from email orders before the tasting begins so we cannot guarantee that all wines listed will be there.
Take 15% off on any 6 to 11 bottles from the list below, 25% on 12 or more, for wines we still have at the time of your order. Discounts are good on wines that have already been discounted from their Normal price
Scharffenberger Brut is a nicely serviceable sparkling wine for all occasions.
2018 Ponte Vinho Verde Branco is a perfect Indian summer sipping wine light and refreshing. It's all natural in its making incomes from premium Vino Verde grapes. Number three was the most popular wind in last week's tasting it was great value at $17 and is stunning in its complexity and richness at 13.
2016 Domaine de la Touraize Arbois is a lovely delicately framed Chardonnay that we totally forgot. Our amnesia is your opportunity. Just one case.
2017 Domaine Henry Pellé Menetou Salon Les Blanchais, a Loire Sauvignon Blanc, was rather tight and closed when we showed it earlier this summer. It has now opened magnificently and is more complex and structured then many wines from neighboring Sancerre.
2018 Tornatore Etna Bianco comes from the premium carrier can't take great and one of the best vineyard sites on Mount Etna is a balance and complex white that also ages well.
Ace Beaujolais winemaker Stephan Aviron made a pretty and pure Beaujolais Villages in 2016. It is drinking beautifully now.
2017 Dom des Chesnaies is a classic Cabernet Franc from the Loire Valley, full of punch and power and was great value even at its pre-discount price. Likewise 2017 Domaine Petroni Vin de Corse, a Franco-Italian rendition of the sangiovese grape that combines both figure and finesse.
2014 Domaine des Terrisses Gaillac Terres Originelles, from from little-known Gaillac in the south of France is a beautifully finessed rendition of indigenous grapes.
We loved 2014 Ch Pomies-Agassac so much that we bought too much of it. It is a powerful and assertive on the dock to drink now or over the next four or five years. We loved it but too many of its 2016 cousins need the space.
Toro is not a bull but a place where they grow very fine tempranillo. The 2015 San Roman Prima Toro is a classic of the richer style of that grape. 2016 Clos St.Antonin made a fine example of age worthy Chateauneuf from a very, very good vintage. It is made by this Sabons of Domaine Janasse and shows its pedigree.
Sparkling
Scharffenberger Brut; Aroma: rounded fleshy, rather rich, full, ; Mouth: fresh, very ripe fleshy, juicy, bright , rather bright, clean and fleshy finish; Very Good ; 19.99
White
2018 Ponte Vinho Verde Branco: Light straw with green highlights. Citrus notes and a touch of saltiness and a refreshing light spritz. Very Good 9.99
2016 Cave Mont Blanc, Blanc de Morgex et de La Salle Extreme an extraordinary wine, especially for the price Very Good Plus Was $22; Now 16.99
2016 Domaine de la Touraize Arbois Chardonnay En Flandre- Organic; Aroma: very fresh rounded nice depth, deep a hint of anise, light green herb; Mouth: smooth raher rich textured, firm, dry, very dense, stone fruit, apple, very clean rounded finish; Very Good Plus 26.99
2017 Domaine Henry Pellé Menetou Salon Les Blanchais; Aroma: light clean raher fresh, clean pretty, rather fine rather pretty, some depth, ; Mouth: clean light fresh, deep mineral, raher fleshy, bright acid, mineral subdued, very nice balance, al dente, long; Very Good - Excellent 29.99
2018 Tornatore Etna Bianco: Lime, pear and peach all dance around a balanced frame with good acidity and notes of saline white pepper. Very Good Plus to Excellent 26.99
Red
2016 Aviron Beaujolais Villages; Aroma: rather headt rich, very dnse, , plu,p, ; Mouth: clean ratherv fine acidity, rather ich, very dense herbal, dusty low; Very Good Plus 14.99
2017 Dom des Chesnaies (Boucard) Bourgueil Cuvee des Chesnais; Color: medium dark, opaque; Aroma: pretty, heady sweet rather intense, dense sweet ripe fruit, full, ; Mouth: clean rather fine, smooth, herbal deep, sweet acid finish, rather long; Very Good 12.99
2017 Domaine Petroni Vin de Corse; Color: very dark; Mouth: juicy forward r bright clean firm, tight acid, fine tannins, long; Very Good Plus 14.99
2014 Domaine des Terrisses Gaillac Terres Originelles; Aroma: fruity, marked by oak, rather dense, fresh, very pretty, ; Mouth: clean fresh very hearty base rather dense lightly clean pretty layered, elegant and prettily ripe, fine tannins tight clean, firm; Very Good - Excellent 23.99
2014 Ch Pomies-Agassac (Haut Medoc); Color: very dark and opaque; Aroma: dense spicy cabernet notes, very rich, with dusty graphite, very masculine; Mouth: broad smooth and flowing, robust cabernet in the center, fine mouth-clinging tannins on a long finish; Very Good Plus 18.99
2015 San Roman Prima Toro: Slightly spicy with rich flavors of red fruit. It is balanced by fresh acidity and moderate tannin. Very Good Plus $22.99
2016 Clos St. Antonin Chateauneuf du Pape; Color: medium dark; Aroma: pretty rather fine clean, some edge, nicely firm, herbal, spicy; Mouth: clean sweet dense lighter firm, elegant, long herbal finish; Excellent 55
Order by phone at 617.367.8605, or reserve here: order@federalwine.com
Please pass this on to any friends who are wine enthusiasts!
&nbsp
- Len Rothenberg