Please note that the browser you are using is either outdated or not supported by this website. For a better browsing experience, try one of the following:
This Week's Tasting
Different Flavors of Sauvignon Blanc
June 29, 2022
We picked this week's wines for character as well as pleasure. All, even the less expensive, show a craft and style that raises them above the ordinary.
&nbsp
Federal WineLine

Wednesday, June 29, 4:30 - 6:30

Different Flavors of Sauvignon Blanc

&nbsp
---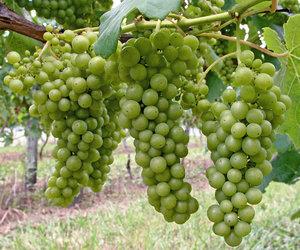 &nbsp
Sauvignon Blanc has been getting more and more popular this summer.
We picked this week's wines for character as well as pleasure. All, even the less expensive, show a craft and style that raises them above the ordinary. Some additionally speak of their native soil and climate
More people ask us for Sancerre, the queen of France's Loire Valley's whites. Its popularity and last year's meager crop have increased prices. We have gotten a small amount of a very good one that is still reasonably priced. Jean-Marie Reverdy's Domaine Villaudière Sancerre Silex comes from grapes grown on flint soil and shows it with the poised finesse of classic Sancerre.
Other Loire Sauvignon Blancs have names that some find as unpronounceable as their wines are delicious. The Coteaux Giennoise - koe-toe zhen waz, the hillsides around the town of Gien are just downriver from Sancerre. There Domaine Villeargeau made a 2021 that bursts out with lime and mineral and calls out for briny oysters. We loved it at first smack.
South Africa makes some of the New World's most incisive Sauvignons. We particularly liked young winemaker Trizanne Barnard's version, crisp and saline from the cool vineyards near South Africa's southernmost Cape Agulhas.
Australian Sauvignons tend to be riper. We particularly liked the 2021 Dandelion Sauvignon Blanc, which relieves the riper grape's figgy richness with excellent acid. From South Australia's cooler Adelaide Hills, it is cool-fermented, for fruit only lightly filtered and unfined for depth. – It has a rare complexity of flavor for its price.
In Bordeaux, Semillon adds fuller texture and tropical notes to Sauvignon Blanc. Twp versions again are far better than the price or appellation.
We have long been fans of the Milhade family's Ch Reccougne. Their 2020 is fantastic at a very low price. Some Semillon and a bit of the rare exotic Sauvignon Gris clone give it great body and a hint of grapefruit and smoke.
The folks at grand cru Ch. Haut Brion make Clarendelle from purchased and some estate grapes. Lees aged, it has a high percentage of Semillon with a small admixture of aromatic Muscadelle. Complete and fresh, it is creamy and rich.
Finally, one of the best American Sauvignon Blancs we have tasted this year. Bevan is a small hand-crafted winery that makes a Sonoma Sauvignon that has everything. Freshness, grace, complexity, and richness. We are told that Robert Parker bought this vintage for himself. Very Limited
&nbsp
2020 Ch Recougne Blanc (Bordeaux); Aroma: heady ripe, full, fresh juicy, intense creamy rich, a touch of grapefruit and smoke; Mouth: clean rounded soft and fresh, juicy bright acid, complete very ripe, lemon grapefruit good body; Very Good Plus 14.99; Case, 12.99
2021 Dandelion Sauvignon Blanc Wishing Clock; Aroma: lifted very pretty forward, pretty nose, a touch of fig but bright; Mouth: clean lifted grapefruit again with a touch of fig, bright, juicy, intense acid, long fine, lemony middle, light clean; Very Good Plus 19.99; Case, 16.99
2021 Trizanne Signature Sauvignon Blanc; Aroma: heady dense, smoky, spicy fruit, intense, saline; Mouth: clean, somewhat herbal strong spicy acid notes, herbaceous, very nicely poised; Very Good Plus 19.99; Case, 16.99
2021 Villeargeau Coteaux Giennoise Blanc; Aroma: fresh, robust incisive lime and mineral; Mouth: nice acid drive, good minerality, direct and enlivening, very good intensity and concentration; Very Good Plus 19.99; Case, 16.99
2021 Domaine de la Villaudière Sancerre Silex; Aroma: heady, nicely dense, nicely herbal, rounded, and spicy full; Mouth: very bright young, clean acidity, rich in flavor, a little separate now; Very Good - Excellent 33, Case, 27.99
2020 Clarendelle (Bordeaux); Color: very light gold; Aroma: heady rich, spicy, heady firm; Mouth: bright and juicy with intense bright acid fleshy textured, crisp finish, long; Very Good Plus 22.99; Case, 18.99
&nbsp
Sauvignon Blanc Case two bottles each of the above $189
&nbsp
2021 Bevan Cellars Sauvignon Blanc; Aroma: fresh citric, grapefruit, pretty, grapefruit pith; Mouth: clean and rich, full textured, deep, fine acid, deep full tactile, very long lingering and sweet intense, very rich; Excellent Plus 50 Case, 42.50 This can assort with the wines above at its case price
Make your own case;
Mix any twelve bottles or more at their case discount prices
Order by phone at 617.367.8605, or reserve here: order@federalwine.com
&nbsp
Please pass this on to any friends who are wine enthusiasts!
&nbsp
- Len Rothenberg
---
&nbsp
FREE DELIVERY!
downtown on orders more than $75;
in Greater Boston on orders more than $199
&nbsp