Please note that the browser you are using is either outdated or not supported by this website. For a better browsing experience, try one of the following:
This Week's Tasting
Damn the Weather, Full Glass Ahead! Affordable 2015 Bordeaux & Two Very Fine Provencal Roses
March 7, 2018
Tonight's wines are too good to postpone the tasting on account of weather. However, for those of you who are shut-ins, we will open the bottles today under coravin so tomorrow you can have your chance of these wines.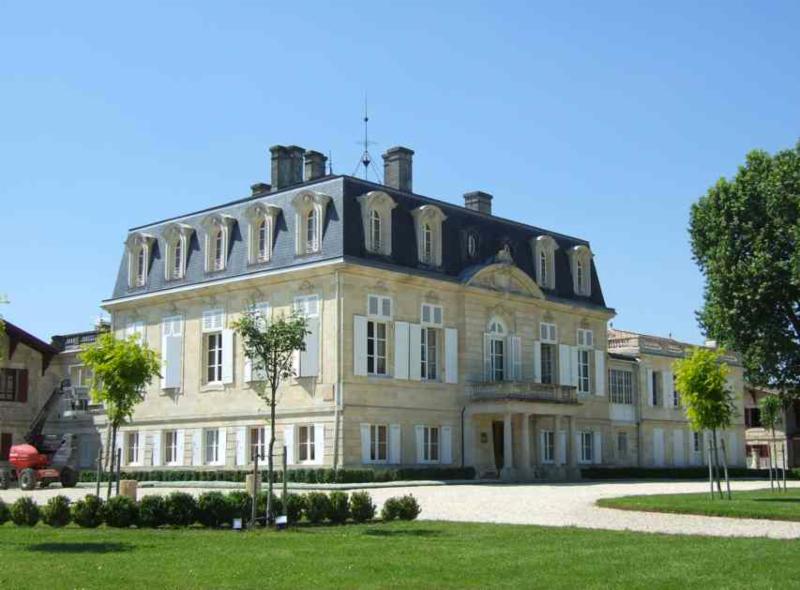 The charming Margaux Arbot will conduct the tasting. She comes from a Bordeaux winemaking family and now works for one of the premier negociants in that city. Tonight's theme; affordable red Bordeaux from the very fine 2015 vintage.
We'll start with a wine from Margaux's parents' estate. Chateau Puyanché is better than its simple Bordeaux appelation. When I tasted this wine last June I was immediately struck by how much character its 20% Cabernet Franc gives to the Merlot grape. Eminently quaffable it is a steal at its price.
Chateau de Ribebon, a Bordeaux Superieur, is owned and made by the well-known St. Emilion Château Couspaude. Located in the Entre Deux Mers, it has a quality intensity much greater than its price.
Philippe Faure of the noted St.Emilion family, owns Ch. La Caze Bellevue in the southeast of the appelation. The soils are a mix of clay, limestone, sand and gravel. The grape mix is 80% Merlot to 20%Cabernet Franc. Last June it struck me as more as a wine more of finesse and elegance than power but it may well have opened up since then. I was certainly impressed by its poise and delineation.
With the Ch. Clement Saint-Jean, a Medoc Cru Bourgeois, we get into more serious stuff. Half each Merlot and Cabernet Sauvignon, it is a deeply structured and richly fruited traditionally styled Bordeaux. A year in barrel tempers its tannins somewhat but it will certainly improve with a year or two of further age.
Pauillac was particularly successful in the 2015 vintage. Château Fonbadet, a Cru Bourgeois, originally part of Latour with plots bordering Mouton, & Lynch Bages, is a sleeper in that regard. Majority Cabernet with Merlot, Cabernet Franc and Malbec It has the elegant lead-pencil character of the commune together with an approachable rich and layered fruit. Highly recommended Price Quality ratio.
As a bonus, we'll start with two of the best Roses from a highly regarded Provencal Estate that is virtually unknown in this country. Ch. Ste. Roseline is one of only 18 Crus Classes in Cotes de Provence. The Guide Hachette calls it "a magnificent property" with "Perfectly mastered wines that are among the best in Provence and are of an admirable consistency of quality"
We were certainly impressed by two; The 2017 Ch. Ste.. Roseline Cotes de Provence Cru Classé Lampe de Meduse and the 2017 Ch. Ste.. Roseline Cotes de Provence Cru Classé both of which show complexity and grace with the latter an extra degree of power.
These wines are on their way. Some are in the States and will arrive in a couple of weeks. Others are on their way from France. All are offered at heavily discounted pre-arrival prices for orders placed by next week. We strongly recommend them.
Provence Rose
2017 Ch. Ste. Roseline Cotes de Provence Cru Classé Lampe de Meduse; Aroma: fruity, nice depth, round, lightly herbal fleshy, juicy, heady dense; Mouth: juicy rather dense, grapefruit, very heady lifted, smooth clean, very rich, thick; Very Good Plus 22.99; Mixed Case, 20.69; Special Case Prearrival: 215.88 (17.99)
2017 Ch. Ste. Roseline Cotes de Provence Cru Classé; Aroma: very heady very dense, concentrated, rather firm, very heady spice; Mouth: dense sweet fruit, tactile, dense heavy very full, spicy, lifted dimensional, saline, thick, firm; Very Good - Excellent 29.99; Mixed Case, 26.99; Special Case Prearrival: 287.88 (23.99)
Red Bordeaux
2015 Ch. Puyanché (Bordeaux); Color: very dark; Aroma: heady nicely ripe, very pretty fruit with fine acidity, Mouth: smooth clean, nicely herbal, good character from the Cabernet Franc; Very Good 14.99; Mixed Case, 13.49; Special Case Prearrival:143.88 (11.99)
2015 Ch de Ribebon (Bordeaux Superieur); Aroma: very fragrant very rich, heady, rather deep; Mouth: clean smooth, rather bright pretty, sweet fruit forward rather forward very nice balance between fruit and fine acid, long fine tannins, very nice structure and balance; Very Good Plus 15.99; Mixed Case, 14.39;Special Case Prearrival:155.88 (12.99)
2015 Ch. La Caze Bellevue (St. Emilion); Aroma: elegant very pretty fresh, and direct; Mouth: smooth very pretty nice delineation, sweet acid, clean, elegant, lighter bodied; Very Good Plus 19.99; Mixed Case, 17.99; Special Case Prearrival: $191.88 (15.99)
2015 Ch. Clement Saint-Jean Cru Bourgeois (Medoc); Color: very dark; Aroma: rich plum currant fruit with an oak edge, herbal; Mouth: clean nice herbal cabernet, good fruit center, layered over a light tannic structure on the finish, long; Very Good Plus 18.99; Mixed Case, 17.09; Special Case Prearrival: $179.88 (14.99)
2015 Ch. Fonbadet Cru Bourgeois (Pauillac); Aroma: heady rather dense, steely, wood lead pencil, very nice depth; Mouth: clean forward very fruity, smooth textured, very clean, pretty forward, rather bright, firm tannin, forward; Very Good - Excellent 50; Mixed Case, 45; Special Case Prearrival: $479.88 (39.99)
&nbsp
Order by phone at 617.367.8605, or reserve here: order@federalwine.com
&nbsp
Please pass this on to any friends who are wine enthusiasts!
&nbsp
- Len Rothenberg