Please note that the browser you are using is either outdated or not supported by this website. For a better browsing experience, try one of the following:
This Week's Tasting
Some of Our Favorite Bordeaux
March 20, 2019
We have just gotten a shipment from Bordeaux which included some of our favorites.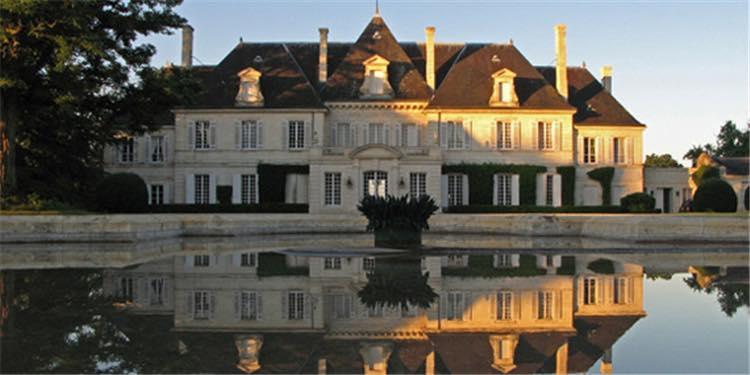 &nbsp
Chateau de Ribebon, a Bordeaux Superieur, is owned and made by the well-known St. Emilion Château Couspaude. Located in the Entre Deux Mers, it has a quality intensity much greater than its price.
Ch De Malleret, a Cru Bourgeois has roots in the 16th century. It makes a modern refined wine about a mile south of Margaux. Stephane Derenencourt, who also consults for such prestigious properties as Prieure Lichine, Smith Haut Lafitte, and Clos Fourtet, is the oenologue .De Malleret reflects the soft sophistication that his hand gives the wines of those properties. A 2015, it is vigorous now and approachable on opening, but was even more delightful after being open three days, which betokens a future of several years worth of aging.
Chateau La Lagune dates from 1715 and was classed as a third growth in 1855, but had fallen into disrepair and languished until the mid 20th century. It is now owned by the Frey family who also own the venerable Paul Jaboulet & Fils in the Rhone and has an interest in Billecart-Salmon in Champagne. Since 2004 the wines are made by Caroline Frey, with, the renowned Denis Dubourdieu as consulting oenologue until his untimely demise.
Moulin de La Lagune is their second wine. It is predominantly Cabernet with Merlot and Petit Verdot like its big brother. It has the character of the wonderfully classic 2010 vintage, balanced and composed with some rich fruit notes. Drink now or over the next five years.
Philippe Faure of the noted St. Emilion family, owns Ch. La Caze Bellevue in the southeast of the appelation. The soils are a mix of clay, limestone, sand and gravel, the grape mix is four fifths Merlot to one Cabernet Franc. Last June it struck me as more a wine of finesse and elegance than power but it may well have opened up since then. I was certainly impressed by its poise and delineation.
Ch.Puy Blanquet is a grand cru owned by Christian Wacks. We were impressed with its power and focused delineation. It is a wine to drink now with steak or more robust meat stews.
2015 Ch. Tour St. Cristophe is modern St. Emilion at its best, 80% Merlot, and 20% Cabernet Franc with extensive wood aging. One critic called it the best value in Bordeaux today for high quality wine at a fair price. Now it is even better.
Bordeaux
2015 Ch de Ribebon (Bordeaux Superieur); Aroma: very fragrant very rich, heady, rather deep; Mouth: clean smooth, rather bright pretty, sweet fruit forward rather forward very nice balance between fruit and fine acid, long fine tannins, very nice structure and balance; Very Good Plus 15.99; Mixed Case, 14.39; Case, 13.59
Left Bank
2015 Ch de Malleret (Haut Medoc); Aroma: reserved, rather dense, bright pretty rather dense; Mouth: smooth sweet rather pretty fine acid clean elegant, lightish fine acidity, pure; Very Good Plus29.99; Mixed Case, 26.99; Case, 25.49
2010 Moulin de La Lagune (Haut Medoc); Color: very dark; Aroma: reserved, heady very dense light; Mouth: clean lightly smooth, thickish texture , nice balancing acid, elegant smooth mid bodied, long; Very Good-Excellent 40; Mixed Case, 36; Case, 34
Right Bank
2015 Ch. La Caze Bellevue (St. Emilion); Aroma: elegant very pretty fresh, fresh rather clean; Mouth: smooth very pretty nice delineation, sweet acid, clean, elegant, lighter bodied; Very Good Plus19.99; Mixed Case, 17.99; Case, 16.99
2014 Ch. Puy Blanquet (St. Emilion Grand Cru); Color: very dark black, rich; Aroma: reserved nutty, rather dense, heady, bright acid firm; Mouth: smooth bright acid , nutty clean finely wrought, fine tannins, long; Very Good Plus 25.99; Mixed Case, 23.39; Case, 22.09
2015 Ch Tour St. Christophe (St. Emilion Grand Cru); Aroma: very oaky very rich, lean mineral; Mouth: juicy bright sweet acid rich, extracted, fine tannins, very juicy, very dense sweet more linear, bright; Very Good-Excellent 49; Mixed Case, 44.1; Case, 41.65
3-20 Bordeaux Favorites Case: Special, two each of the above wines - $308
3-20 Bordeaux Favorites Pack: Special, one each of the above wines - $163
or
mix any 6- 11 wines for 10% off
any 12 or more for 15% off
Order by phone at 617.367.8605, or reserve here: order@federalwine.com
Please pass this on to any friends who are wine enthusiasts!
&nbsp
- Len Rothenberg