Please note that the browser you are using is either outdated or not supported by this website. For a better browsing experience, try one of the following:
Last Wednesday Tasting of 2018
The Piedmont Wines of Angelo Gaja
December 5, 2018
Due to the busy holidays we always suspend our tastings in December. This year we are going to close out the year's tastings with something very special.
&nbsp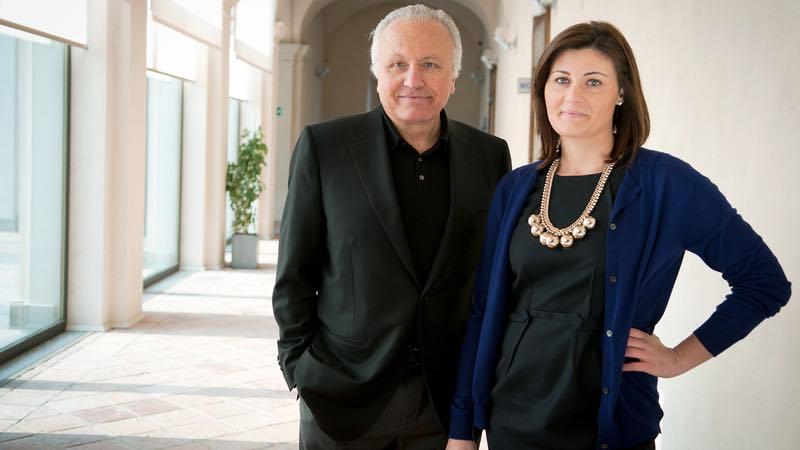 We will be tasting four wines from Angelo Gaja in Piedmont. As you might know, Angelo Gaja transformed the wine industry in Italy. He did this by producing wines that compete with the best in the world and by pricing them accordingly. He also worked with other producers to ensure that the great wines of Italy got distribution to other countries.
Wednesday we will begin with the 2015 Gaja Sito Moresco Langhe Rosso. This wine is a blend of grapes from the Moresco vineyard in Barbaresco and vineyards in Serralunga and Treiso. The blend is now mostly Nebbiolo with Barbera and is balanced and accessible. Next, we will taste the 2014 GajaBarolo Dagromis. Gaja bought two vineyards from the Gromis family, one in Serralunga and one in La Morra and this combination gives power and finesse to the wine.
Next, we will taste the new release of the 2015 Gaja Barbaresco. This is the wine that gives us the first definition of Gaja wines and has continued to provide a benchmark example of the tremendous quality of Barbaresco. The first vineyard Angelo bought in Barolo is a piece of the excellent Cerequio vineyard which he then named Conteisa. Conteisa means "quarrel" in Piedmont and refers to the argument between La Morra and Barolo as to which town contains the Cerequio property. The 2013 Gaja Barolo Conteisa is a beautiful rendition of the Gaja style. The combination of fruit, flower, spice and earth with power is amazing.
&nbsp
2015 Gaja Sito Moresco : Ruby red. Fragrant fruit with cherries and plum. Herbal and floral notes and a touch of cinnamon. Balanced and accessible. Very Good to Excellent 60/bottle Tasting special: 51/bottle net
2014 Gaja Barolo Dagromis: Garnet red with ruby reflections. Red berries and flowers with notes of licorice dried herbs and spices. Solid structure and a finessed style. Excellent 99/bottle -Tasting special: 84/bottle net
2015 Gaja Barbaresco: This is a very impressive wine. Depth and harmony with energetic fruit. Spice, orange peel and violet with appealing powerful structure. Outstanding 264/bottle Tasting special: 225/bottle net
2013 Gaja Barolo Conteisa: Firmly structured elegant palate with red berries, plum, framboise and licorice. Sumptuous texture with integrated tannins and silky bright acidity. Outstanding 285/bottle Tasting special: 242/bottle net
Special Tasting prices only through Wednesday 7 PM
&nbsp
Order by phone at 617.367.8605, or reserve here: order@federalwine.com
&nbsp
Please pass this on to any friends who are wine enthusiasts!
&nbsp
- Peter Hemenway