Please note that the browser you are using is either outdated or not supported by this website. For a better browsing experience, try one of the following:
2019 Commanderie de Peyrassol + 2018 Château Simone
The Yin and Yang of Fine Provence Rosé
April 13, 2020
&nbsp
We are here weekdays 9 - 6, Sat. 11 - 6
to provide curbside pickup.
We continue to deliver both downtown and wherever you are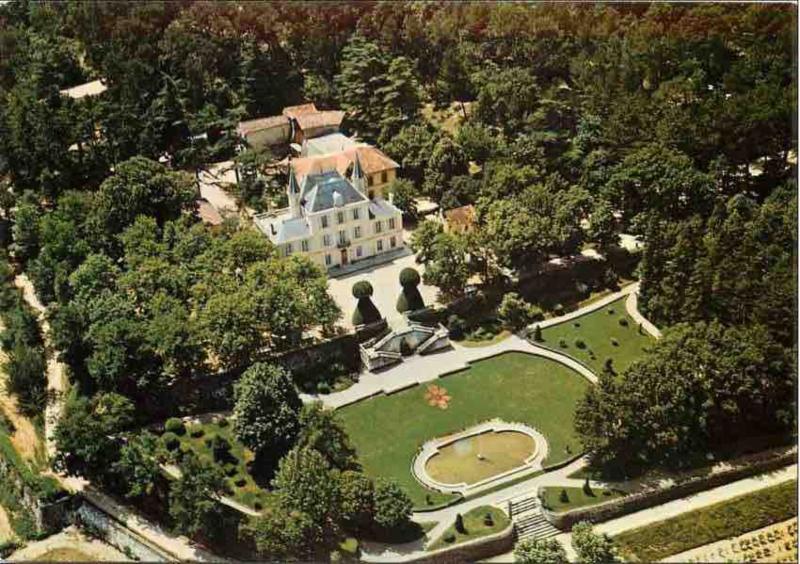 Chateau Simone
Two Provençal rosés are arriving this week. Both excellent, but in very different styles.
2019 Commanderie de Peyrassol
Pretty in Pink
Château Peyrassol is in the highlands of northern Provence, where it is cooler and the wines lighter and more elegant. Last year's commander re-to Peyrassol was a favorite here for its pretty delicate fruit and finesse. The property's first harvest was 850 years ago. For the last 20 years it has been the property of the aerosol family who have invested a lot in celler and vineyard.
The vineyards are farmed organically, the fermentations are temperature controlled and last a long time. This emphasizes the fruit in the wine. At the same time it is a wine of finesse, lively and fresh, great for sipping by itself, or with lighter meals.
2018 Ch. Simone Rose
Drink Now or in 20 Years
Château Simone is much closer to the Mediterranean. it is organically farmed on north facing vineyards. For several years its rose has been easily the best and most complex that we have tasted.
They combine the best of two worlds. Cinsault is fermented as rose makes up about a third of the wine. That gives freshness and vivacity.
The other two thirds are saignee, a skimming of the vats of red. Eleven different varieties in its field blend give complexity and some light tannins. It is, as the two reviews on the 2018 from the French wine press say, gives a wine that wants decanting and will gain in complexity with aging. This is an extraordinary rose that will stand up to complex and rich dishes that would normally demand a red.
There is limited supply. Last year we sold out very early without mentioning the wine in a newsletter. Although we have more this year, we will likely sell out by the beginning of of summer.
Bettane & Desseauve
"Tailored for keeping, its fresh, filigreed material carries an equally delicate aroma. Despite this finesse, you sense a solid base capable of defying time. Made for gastronomy, a rosé with a fine spirit. At its best 2019 to 2030"
Revue du Vin de France
"Intense limestone is the hallmark of Simone wines including the 2018 Rose which offers a lithe depth and light tannic structure. This is a great wine for both the table and cellar. It will fully reveal its Provencal character over the next 20 years."
&nbsp
2019 Commanderie de Peyrassol Rose $22.99, Case $234.48 (19.54)
2018 Ch Simone Rose $65 Case $663 (55.25)
&nbsp
This week only , any case of the two combined will get the full case discount.
&nbsp
FREE DELIVERY!
downtown on orders more than $75;
in Greater Boston on orders more than $175
&nbsp
Order by phone at 617.367.8605, or reserve here: order@federalwine.com
&nbsp
- Len Rothenberg
&nbsp