Please note that the browser you are using is either outdated or not supported by this website. For a better browsing experience, try one of the following:
Wine Dinner- Inglenook + Rubicon, Thursday, June 17th 2021, 6pm
Catalyst Restaurant - come on out, it's time! Reserve now! Read on...
June 17, 2021
&nbsp
Wine Dinner
Inglenook & Rubicon
Catalyst Restaurant
300 Technology Square Cambridge
Thursday, June 17, 6:00 PM
Reservations 617-576-3000
Or email through the button below
&nbsp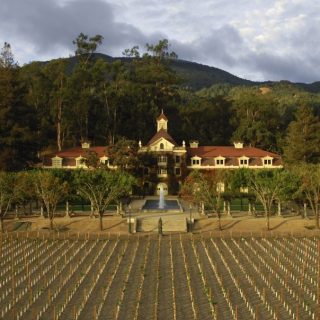 &nbsp
The Massachusetts Covid State of Emergency officially ends June 15.
All restrictions on gathering will be over by then.
&nbsp
To celebrate that (Fathers Day on the 20th, too), we got together two icons of food and wine for a dinner event worthy of the occasions Chef-owner William Kovel of Catalyst in Cambridge and Mark Vanston will come from Napa Valley's iconic Inglenook Winery for the occasion.
Chef Kovel has worked or been in charge at destination restaurants in San Francisco, London, most recently at Radius and as the chef at the late, lamented Aujourdui. In ten years at Catalyst, he has gained a reputation for fine French-influenced cuisine of simplicity and purity. Our customers have been delighted at the several events we have held there.
Inglenook.
In 1882 Gustave Niebaum, a Finnish sea captain who had amassed a fortune in the fur trade fermented his first crop of Napa Valley cabernet grapes there. Until Prohibition and after it, through the late '60s, it was the benchmark of Napa Valley Cabernet.
Film director Francis Ford Coppola purchased part of the estate in 1975. A decade later, he made his first Niebaum-Coppola Rubicon from clones of the cabernet that Niebaum had brought from France a century earlier.
The Rubicons of the early 90s were rather rough-hewn. There has been steady refinement since. Current Inglenooks and the flagship Rubicon have regained the polish and sophistication of the classics of the last century. With the input of Bordeaux consultant Stephan Derenencourt and under the direction of Philippe Bascaules of Ch. Margaux, they temper power with purity and grace, rivaling some of the best wines of Bordeaux.
&nbsp
The Menu – The Wines
Jonah Crab Salad, Celery, Mache, Lemon.
2017 Inglenook Estate Sauvignon Blanc
&nbsp
Duo of Heritage Pork, Tenderloin and Slow Roasted Shoulder
Nettles, Carrots, Fava Beans
2017 Inglenook Edizione Penino Zinfandel
&nbsp
Rohan Duck, Roasted Heirloom Carrots, Spinach, Cherry Jus.
2015 Inglenook Estate Cabernet Sauvignon 1882
2016 inglenook Estate Napa Cabernet Sauvignon
&nbsp
Roasted Ribeye, King Oyster mushroom, Cipoliois Onions, Swiss Chard, Bordelaise.
2014 Inglenook Estate Rubicon
&nbsp
$125 per person, includes tax and gratuity
Free validated parking at the nearby 800 Technology Sq garage
Reservations 617-576-3000
Or email through the button below
&nbsp
&nbsp
---
&nbsp
- Len Rothenberg
&nbsp