Please note that the browser you are using is either outdated or not supported by this website. For a better browsing experience, try one of the following:
Two Fine Complex Rosé Blends
2019 Ch. Roquefort Cotes de Provence Corail + 2019 Martin Woods Willamette Rosé
April 27, 2020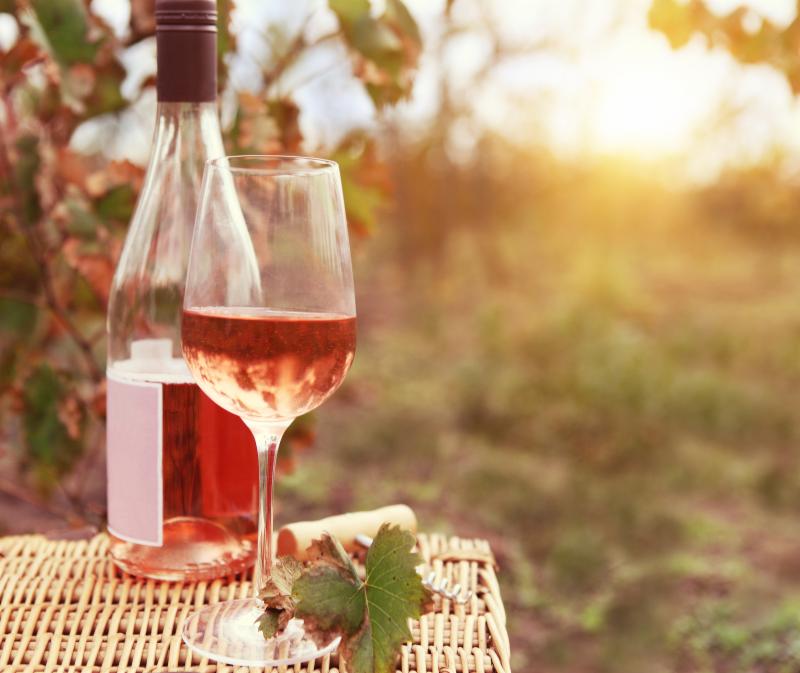 Fresh and Fragrant
2019 Ch. Roquefort Cotes de Provence Rosé
Raimond de Villeneuve, owner of Ch Roquefort, is one of Provence's master winemakers. His Corail Rosé has been our most popular Provencal rosé for sheer value for the money. The long-awaited 2019 release will finally arrive this week.
Noted French wine critic Michel Bettane wrote:
"incontestably, one of the great hopes of the Cotes de Provence. The wines perfectly combine ample and intense fruit with a rich and silky body. The wines of Roquefort have a hedonic character that will make you immediately rejoice."
M. Villeneuve's cooler vineyards give him an advantage in hot summer, which characterized most of the 2019 growing season. The 2019 Ch. Roquefort Cotes de Provence Corail (French for its coral color) is organic and biodynamic. The Grenache grape gives it breadth, Syrah intensity, Cinsault and Carignan structure and spice. White grapes Vermentino and Clairette add piquancy and lift.
Northern exposure and the estate's high altitude make for cooler nights and longer growing season that makes the wines fresher and more appetizing.
The 2019 Corail combines elegance and delicious fruit. It has broad fruit over the delicately astringent structure of Provencal roses that make them such good partners for a variety of warmer weather dishes. You can drink this with grilled fish and almost any chicken or a lightly dressed salad.
&nbsp
2019 Roquefort Côtes de Provence Rosé 'Corail'- Organic, Biodynamic; Very Good Plus 18.99; Case 193.68, 16.14,
Complexity & Depth
2019 Martin Woods Willamette Valley Rosé
&nbsp
Evan Martin is an extraordinary winemaker of hand crafted, small production Willamette Valley wines. Last year we found his 2017 Willamette Valley Rosé. astonishingly good. Mike called it the best New World Rose he had ever tasted.
The 2019 is much like it, much, much more than a pleasantly pretty sipping rose. Rich and substantial, it's a solid, seriously complex wine to accompany serious meals.
Five grapes make it intriguing. Pinot Noir gives it savor; Gamay, depth; Gewurztraminer an intriguing spice; old vine Riesling gives thrust with an underlying mineral steel.
Like much more expensive wines, it pirouettes on the palate; flashing now one flavor, now another. Despite its depth, it keeps the palate intrigued and enlivened. It wants fully flavored dishes. Serve with a variety of full-flavored dishes from paella to Asian dishes, sauced game fish, grilled chicken or pork, even marinated beef.
Evan's wines, even the rosés need time to show how good they are. This should even be decanted like a red to come into its own.
&nbsp
2017 Martin Woods Willamette Rosé ; Color: bright purple orange; Aroma: rounded fresh, clean, nutty note , plumpish, heady and richly deep, with a spicy edge, intriguing blend, of deep ; Mouth: spicy edge, rather clean, firm, bright sweet acidity, full in the middle with a tangy edge on a long finish; Very Good - Excellent $27.99
&nbsp
Case $287.88 (23.99)
Half case 149.94 (24.99)
Mixed case of six of each wine $239, (19.91)
Both wines will arrive mid-week
&nbsp
Order by phone at 617.367.8605, or reserve here: order@federalwine.com
&nbsp
- Len Rothenberg
&nbsp