Please note that the browser you are using is either outdated or not supported by this website. For a better browsing experience, try one of the following:
This Week's Tasting
The Wines of Angelo Gaja
December 11, 2019
A Special and Dramatic Last Tasting of the Year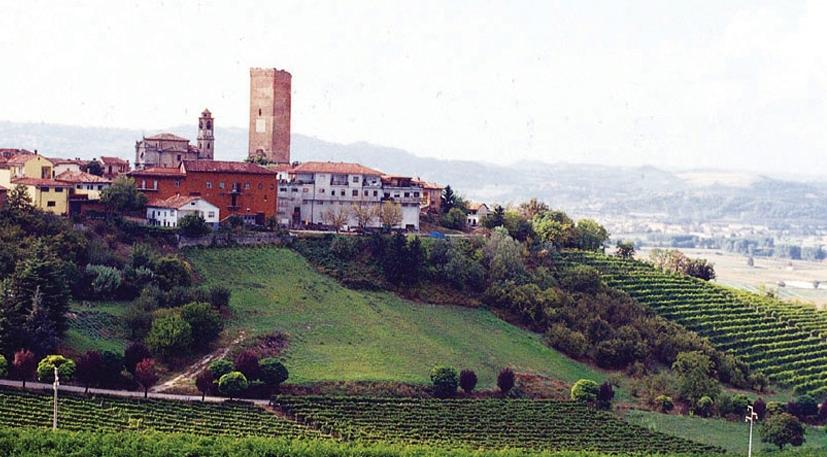 Angelo Gaja is one of the most influential people in the growth, quality and fame of Italian Wine. His family has been running the finest estate in Barbaresco for five generations since 1859. Angelo worked tirelessly to reveal to the world the high quality of the wines of Piedmont. Then in the 1990s he bought an estate in Montalcino and began making Brunello of the same high quality.
We will be tasting the 2013 Pieve Santa Restituta Brunello di Montalcino. The estate is in the southwest area of Montalcino. Gaja also owns vineyards in all areas of the district and this wine is a blend of those vineyards. You get savory and spicy notes from the north and fresh vibrant fruit from the south.
For the wines from Piedmont we will begin with the 2016 San Moresco. The wine is a blend of vineyards in Barbaresco and Serralunga in Barolo. It is also a blend of grapes, mostly Nebbiolo and Barbera, to make the wine more approachable in youth. Next will be the 2015 Barolo Dagromis. This is a blend of two vineyards, one in La Morra and one in Serralunga. This gives us a combination of elegance and strength .
The Gaja Barbaresco is the centerpiece of the portfolio. Made from vineyards in Treiso and Barbaresco, the wine is amazingly complex. This is the wine that in the 1980s began to be compared in quality to DRC. The 2015 Barbaresco continues in that tradition with intense balanced fruit and spice.
From here we will go to Barolo. The 2015 Gaja Conteisa Nebbiolo is from the prized Cerequio vineyard. The vines are on the border of La Morra and Barolo. For decades this has been considered by many the finest vineyard in Barolo. There is a balance of classic aromas and flavors as well as an almost melodic harmony. Gaja also bought a Barolo vineyard in Serralunga d'Alba which he named Sperss. The 2015 Sperss Nebbiolo is concentrated and energetic like a great action movie.
Montalcino:
&nbsp
2013 Pieve Santa Restituta Brunello: Notes of redcurrant, cherry and clove with sage and rosemary running through. On the palate there is a savory texture and silky tannins. REG 96/bottle NET 82/bottle
Piedmont:
&nbsp
2016 Sito Moresco: Bright ruby with purple. Balsam, strawberry, cherry and plum. Concentrated fruit with smooth tannin and bright acidity. Smoky spicy finish. REG 68/bottle NET 58/bottle
2015 Barolo Dagromis: Intense fruit aromas with dark red fruits, notes of blood orange peel and fresh earth. Mouth filling texture with firm balanced tannins and attractive richness. REG 115/bottle NET 98/bottle
2015 Barbaresco: Rich complex aromas, violet, rose, dark cherry, licorice with white pepper, cloves and leather. Layers of ripe dark fruit with notes of licorice and tar. Long complex finish. REG 225/bottle NET 192/bottle
2015 Conteisa: Persistent and floral with rose petal, dandelion, violet, juniper and incense. Red cherry and red currant with silky tannin and bright acidity. Remarkable balance and harmony. I will take what is left home with me. REG 320/bottle NET 272/bottle
2015 Sperss: Vibrant intense aromas of thyme, cloves, black pepper and balsam. Impressive fruit concentration with plums and black cherries. The wine is loaded with energy and while approachable now will need many years to fully develop. REG 350/bottle NET 298/bottle
Special net pricing is good only through orders placed by midnight Wednesday, December 11 2019.
Order by phone at 617.367.8605, or reserve here: order@federalwine.com
&nbsp
- Peter Hemenway