Please note that the browser you are using is either outdated or not supported by this website. For a better browsing experience, try one of the following:
The Symbiosis in a Bottle
2020 Virgen de Galir Godello Valdeorras + 2017 Bussoletti Trebbiano Spoletino Colle Murello
September 22, 2022
&nbsp
Free Delivery - see below
&nbsp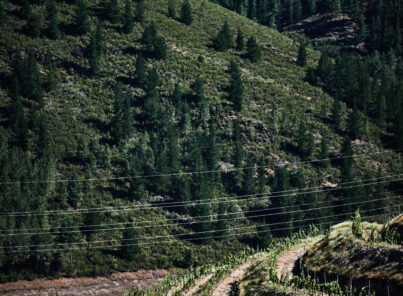 &nbsp
Today we are offering two great whites. Both are the product of a unique grape in symbiosis with territory and heritage. The 2020 Virgin Galir Godello Valdeorris is from Galicia in the mountains of northwest Spain. Virgen de Galir is in Entona at high altitude. The soils are very rocky. Here Miguel Tienda and Jorge Navascues make their wine in a classic traditional style.
The 2017 Bussoletti Colle Murello from Narni in the hills of Umbria is made from the Spoletinoclone of Trebbiano, which is only grown near the village of Spoleto. The tiny amount of this grape can make some of Italy's most outstanding whites. Leonardo Bussoletti is in Narni in Umbria..
Both producers understand the goal of making wine into poetry. Both of these wines are full-flavored and complex. Both can trace their history back to ancient Roman times.
&nbsp
2020 Virgen Galir de Godello Valdeorras: Straw, green highlights. Briny grapefruit and smoky minerality. Pear, almond, citrus blossom, and note of beeswax. Bright, full-bodied, focused and complex. Good grip, framing acidity, long balanced finish. Excellent 26.99/bottle
2017 Bussoletti Trebbiano Spoletino Colle Murello: Bright straw. Savory and complex. Full flavored with balsam, citrus and white flowers. Rich mouthfeel, good acidity, long finish. Excellent 32/bottle
&nbsp
Special mixed case: six bottles of each of the above for a special price of $324 (27/bottle)
Wines will arrive this week.
&nbsp
&nbsp
- Peter Hemenway
&nbsp
---
&nbsp
FREE DELIVERY!
downtown on orders more than $75;
in Greater Boston on orders more than $199
&nbsp