Please note that the browser you are using is either outdated or not supported by this website. For a better browsing experience, try one of the following:
Special Tasting with Giorgio Rivetti *UPDATED*
Wednesday, Oct 16th, 6-8:30pm at the Omni Parker House. Fine Wines from Piedmont, Tuscany, Veneto, and Campania. Admission required. More info here ...
October 16, 2019
&nbsp
Special Tasting with Giorgio Rivetti
Wednesday October 16, 6 to 8:30 pm
Omni Parker House
60 School St, Boston
Sunday, September 15, 2019, 6:30 P.M
Reservations 617.367.8605 peter@federalwine.com
&nbsp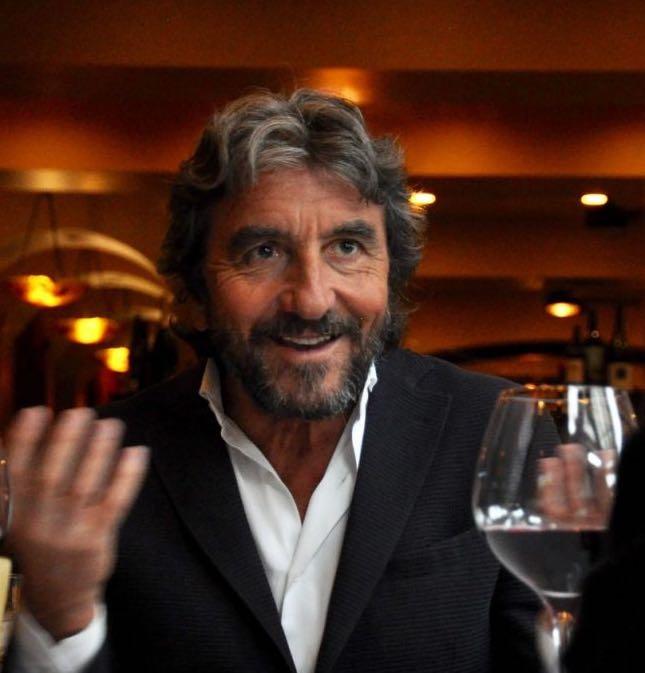 Giorgio Rivetti will be here Wednesday October 16th to show the wines of La Spinetta Barbarescos and Barolos. This walk-around tasting will also include sparkling Brut wines from Contratto in Canelli. That would be enough yet Giorgio will also be showing wines from his amazing import portfolio, Indigenous Selections. There will also be a pre-sell offer of the 2008 Barbaresco and Barolo Riservas in magnums.
The Wine List:
&nbsp
La Spinetta
What I refer to as the greatest winery in the world
Nebbiolo Langhe 2016 $29.99
Barbera Ca di Pian 2015 - $24.99
Barbaresco Gallina 2015 $160.00
Barbaresco Gallina Riserva 2008 magnum $625.00
Barbaresco Starderi 2015 $160.00
Barbaresco Starderi Riserva 2008 magnum $240.00
Barbaresco Valeirano 2015 $160.00
Barbaresco Valeirano Riserva 2008 magnum $625.00
Barolo Campe 2015 $187.00
Barolo Campe Riserva magnum $625.00
&nbsp
Contratto
Great Sparkling wines from a World Heritage Site
Millesimato Brut 2012- $32.00
&nbsp
Ciacci Piccolomini d'Aragona
One of the best and most historic producers in Montalcino
Toscana Rosso 2016 $14.99
Rosso di Montalcino 2017 $26.99
Brunello 2014 $64.00
&nbsp
Tenuta Santa Maria
The winery in Verona that invented Amarone
Lepia' Soave Superiore 2018 $16.99
Pragal 2017 - Corvina Merlot Syrah $16.99
Valpolicella Ripasso Superiore 2016 $32.00
Amarone 2013 $85.00
&nbsp
E Pira, Chiara Boschis
Chiara is an artist, a poet, and a great Barolo winemaker
Nebbiolo Langhe $37.00
Barolo Via Nuova 2015 $101.00
&nbsp
Malvira
The family that put Roero on the map
Barbera d'Alba San Michele 2016- $24.99
Roero Nebbiolo 2016 $27.99
&nbsp
Rocca del Principe
Let's revisit one of Italy's great whites from Campania
Fiano di Avellino 2017 $23.99
&nbsp
As well as
Bianca Vigna Prosecco $15.99
Cottanera Barbazzale Rosso 2018 $15.99
Cocito Barbaresco 2010 $66.00
&nbsp
Reservations strongly recommended.
A $25 admission fee per person will be credited to any purchase from the tasting.
&nbsp
&nbsp
Peter Hemenway
&nbsp
&nbsp
&nbsp