Please note that the browser you are using is either outdated or not supported by this website. For a better browsing experience, try one of the following:
Pelissero Barbaresco Vanotu Vertical Selection
To Cultivate Dreams and Harvest Passions
March 5, 2019
&nbsp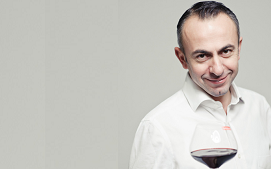 Today we are offering you a vertical selection of one of the greatest wines in the world. This is the Barbaresco Vanotu which is Giorgio Pelissero's flagship wine. It always has certain characteristics that are only combined in wine from the Vanotu vineyard. It is very high elevation with calcerous soil. With the climate and exposure the resulting wines show great character and personality. In that personality is cherry, raspberry and roses along with notes of sage, mint, thyme, and chamomile. The great phenolic structure and acid tannin balance always ensure a long lasting wine. Giorgio says that with the proper glass you can also drink it young.
&nbsp
All of the vintages offered here are great for Barbaresco and all of these wines are outstanding.
&nbsp
2014 Pelissero Barbaresco Vanotu 120/bottle
2013 Pelissero Barbaresco Vanotu 120/bottle
2010 Pelissero Barbaresco Vanotu 145/bottle
2006 Pelissero Barbaresco Vanotu 180/bottle
1999 Pelissero Barbaresco Vanotu 204/bottle
&nbsp
Special mixed vertical:
One bottle each of the above for a special price of $570 (114/bottle)
&nbsp
Wines arrive Tuesday
&nbsp
Order by phone at 617.367.8605, or reserve here: order@federalwine.com
&nbsp
- Peter Hemenway
&nbsp