Please note that the browser you are using is either outdated or not supported by this website. For a better browsing experience, try one of the following:
This Week's Tasting
One Good Sale Deserves Another, including including Fine Chardonnay + Pinot Noir
January 29, 2020
Two weeks ago we had an inventory reduction tasting. Nearly all sold out. Yesterday one of our better suppliers offered us the same opportunity. Out of the near 150 wines offered we chose the ten below for quality and value at the price we can offer them to you.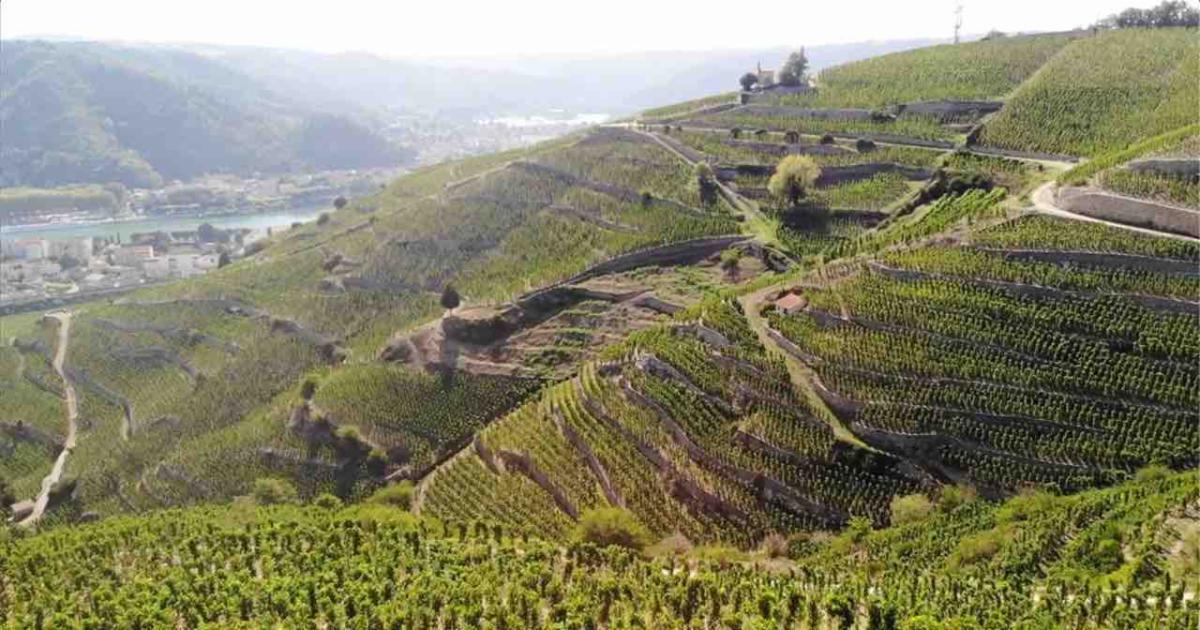 Whites include a fine estate German off dry Riesling, a nicely edged white from Italy's Alpine foothills, and two classic Cote de Beaune burgundies delicious to drink now.
Reds range from a very nicely smooth, fruit-filled Bonarda, Argentina's other fine red grape, to a wonderfully supple and characteristic village Syrah from a famous name in the Rhone, a pure precise red burgundy, and two Ken Wright Willamette Pinots that are rarely discounted.
&nbsp
How it works: we have between one and ten cases of these wines, You can order them by phone or email - Some may sell out before the tasting. We will open all that we still have at tasting time.
Take 15% off for any combination of 6 to 11 bottles of the wines below; 20% off 12 or more.
Some wines have an even further discount for solid cases
&nbsp
White
A textured and versatile white from Friuli's oldest grape variety
2018 Gradis'Ciutta Ribolla Gialla: Bright straw yellow. Citrus, peach, apples and flowers with a creamy texture and crisp clean finish. Very Good Plus 21.99 , any 6-11 bottles 20.89, any 12 or more 17.59
&nbsp
Succulent nuanced semisweet Riesling from a very good producer
2016 WWe Dr. Thanisch Erben Thanisch Bernkasteler Badstube Spatlese; Aroma: elegant, fine mineral , heady full, ripe fruit, , mineral edge; Mouth: semisweet very light on its feet clean herbal, fine acid, sweet clean, long; Very Good Plus Was 31 Now 24.99 , any 6-11 bottles 23.74, any 12 or more 19.99
&nbsp
Textured grower burgundy from just outside Meursault
2016 Mikulski Bourgogne Blanc Chardonnay; Aroma: fresh green apple, crisp, bright apple; Mouth: fleshy bright clean a touch of Meursault, nicely crisp, with thickened oak texture clean firm mineral finish, good length; Very Good Plus Was $29 Now 25.99 , any 6-11 bottles 24.69, any 12 or more 20.79
Even lower price:19.99 by the case of 12
&nbsp
A crisp dry wine mineral white burgundy from a ripe vintage
2015 Camille Giroud Auxey Duresses Blanc; Aroma: deep oak, leavened with green apple brightness, aromatic; Mouth: medium bodied, rather firm acidity crisp finely defined, precise delineated; Very Good Plus
Alan Meadows A whiff of wood easily allows the fresh green fruit and citrus-suffused aromas to be appreciated. There is once again good volume to the full-bodied and succulent flavors that exude a subtle minerality on the nicely clean, dry and more persistent finish Was 47 Now 37.99 , any 6-11 bottles 32.29 any 12 or more 30.39
Even lower price:28.99 by the case of 12
&nbsp
Red
A juicy all-purpose red from Argentina's other great grape
2015 Nieto-Senetiner Bonarda; Color: Very dark; Aroma: Heady sweet ripe rather clean; Mouth: Fine spiced plum rather pretty nicely rounded fruit juicy, good structure; Very Good Was $18, Now11.99 , any 6-11 bottles 11.39, any 12 or more 9.59
Even lower price:8.99 by the case of 12
&nbsp
Finely delineated old Vine Cote de Beaune Red
2016 Francois Mikulski Bourgogne Pinot Noir; Aroma: light fresh, rather pretty, clean, , blackberry leather notes; Mouth: clean very pretty fine acid, light cranberry inflected pure fruit, ; Very Good Plus
Alan Meadows "An exuberantly fresh nose features a ripe array of various red berries, plum and earth. There is fine richness to the round and attractively textured flavors that possess much better than average density compared to the average example of the genre, all wrapped in a slightly rustic finale that offers very fine depth and persistence."
Was 29 Now 25.99 , any 6-11 bottles 24.69, any 12 or more 20.79
Even lower price:19.99 by the case of 12 Very limited
&nbsp
As pretty and ripe Northern Rhone Syrah from a famous family
2016 Maxime Graillot Crozes Hermitage Domaine des Lises; Aroma: Modulated bacon subdued & harmonious, very pure; Mouth: Light clean fresh very pretty Syrah from eacd clean and focussed,, flows light and pure over the palate; Very Good Plus Was $32 Now 25.99 , any 6-11 bottles 24.69, any 12 or more 20.79
Even lower price:19.99 by the case of 12
&nbsp
Rare discount on one of Willamette Valley's iconic single vineyard wines deep and age worthy
2016 Ken Wright Pinot Noir Savoya; Aroma: spicy wood, very heady, rich intense spicy & rich, very concentrated; Mouth: thick to the palate, nicely extracted with fine wood notes, thick finish wood with some wood tannins; Very Good - Excellent Was $72 Now 54 , any 6-11 bottles 51.3, any 12 or more 43.20
Even lower price:$39.99 by the case of 6
&nbsp
Wow this one has it all
2016 Ken Wright Pinot Noir Carter; Aroma: heady very dense rather thick, flowery and forward; Mouth: dense sweet forward fruit, well integrated oak, juicy and intense, fin e tannins on the finish, long; Excellent 57 , any 6-11 bottles 54.15, any 12 or more 45.6
Even lower price:41.99 by the case of 6 Very limited
&nbsp
Order by phone at 617.367.8605, or reserve here: order@federalwine.com
&nbsp
- Len Rothenberg