Please note that the browser you are using is either outdated or not supported by this website. For a better browsing experience, try one of the following:
This Week's Tasting
New Arrivals...Interesting, Value-driven Wines
February 5, 2020
The Rosso Cairo family bought the La Raia estate in Gavi with the goal of creating a biodynamic ecosystem with vines, forests and great biodiversity. They have succeeded.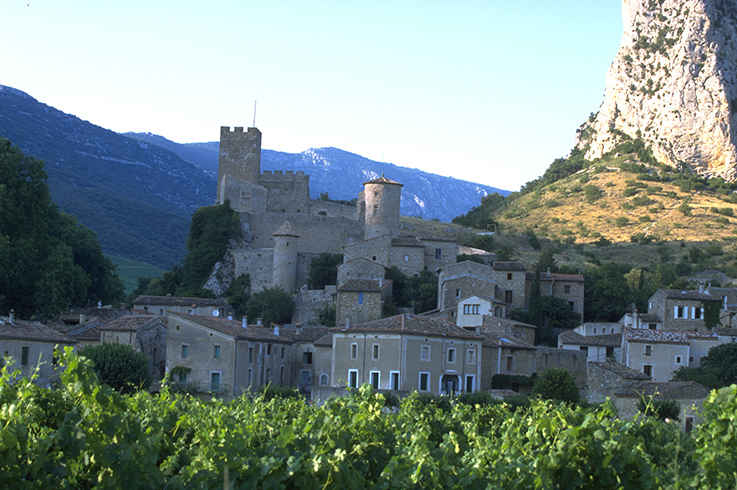 The 2018 Rossi Cairo Gavi La Raia is a pure expression of the Cortese grape. Gavi has been a famous DOCG for white wine in Piedmont for a long time. It is nice to see this kind of development in the area
The Peris family, whom have been making wine in the Penedes for hundreds of years, launched a special project at their Heretat MontRubi winery in 2001. They decided to restore the very rare and special black grape variety Sumoll. This is the Gaintus project named after a mountain trail that winds through the property. The 2017 MontRubi Gaintus Radical Sumoll is a terrific natural wine fermented and aged in old large barrels. The vineyards are high altitude and planted in calcareous soils.
Schioppettino is another one of those grape varieties that was almost lost to phylloxera but survived and is now making a comeback. It originated in the commune of Prepotto in Friuli. There Anna Muzzolini grows it today. She took over the family winery in 1999 and concentrates on native varieties. The 2015 Grillo Iole Schioppettino Di Prepotto is a very well balanced medium bodied spicy wine.
We have long been fans of Mark Tarlov's Willamette Pinot Noirs ranging from his Two Messengers through the superlative Rose & Arrow single vineyard Pinots that he does with Liger-Belair.We just got in his basic Straight Shooter Pinot Noir. Like its big brothers it is open and honest with mouth-filling black fruit depth. It's got a lot more substance than many of its peers in the escalating price world of Pinot Noir. Good acidity means that it will go as well with game fish as with meat.
The Terrasses de Larzac in southern France's Languedoc benefits from the Mediterranean warmth during the day and Mountain cool at night, making for wines that are both rich and lively. The single site, organic 2016 Le Clos du Serres Terrasses Du Larzac Ste. Pauline shows that nicely. A southern blend of Syrah, Grenache, and Carignan; it is round and robust in flavor with a lively food friendly acidity. It is great and balanced for the price.
Good Napa Cabernet has a special quality of layered flavors, depth, and rich fruit. Now a very selective micro negociant, the venerable Martin Ray label made for a wine that is stunningly characteristic in the 2017 vintage. We had not tasted anything recently that compared to its quality and depth anywhere near its price. 2017 Martin Ray Cabernet Sauvignon Napa is an under $20 wine for steak lovers with everything you find in much more expensive Napa Cabs
White
2018 Rossi Cairo Gavi La Raia: White flowers, apple, pear and a pure serious impactful palate. Lightly spicy on the finish. Very Good Plus Plus 21; Mixed Case, 18.9; Case, 17.85
Red
2017 MontRubi Gaintus Radical Sumoll: Deep ruby. Aromas and flavors of red currant and black cherry with a persistent floral note and a touch of herb and cinnamon. Finishes with luscious round tannins. Very Good to Excellent 21.99; Mixed Case, 19.79; Case, 18.69
2015 Grillo Iole Schioppettino Di Prepotto: Balanced and medium bodied. Violets, cherry, blackberry with an attractive spicy, peppery finish. Garrigue? Very Good Plus Plus
21; Mixed Case, 18.9; Case, 17.85
2017 Maison l'Envoye Straight Shooter Pinot Noir; Color: medium dark; Aroma: Mixed cherry & plum, some blackberry; Mouth: clean bright sweet ;y fripe and forw3ard, bright acid over dark fruit, good length; Very Good 17.99; Mixed Case, 16.19; Case, 15.29
2016 Le Clos du Serres Terrasses Du Larzac Ste. Pauline; Organic Color: Medium dark; Aroma: Head rather rich, pretty nicely firm; Mouth: Sweet clean light currant raspberry, juicy, clean acid fine; Very Good Plus 21; Mixed Case, 18.9; Case, 17.85
2017 Martin Ray Cabernet Sauvignon Napa; Color: very dark opaque purple brown; Aroma: some depth tar clean nice depth rather rich; Mouth: sweet ripe currant on the attack, backed with plum, a touch of wood & nice acid, long fine tannins, very Napa; Very Good Plus 18.99; Mixed Case, 17.09; Case, 16.1
&nbsp
New Arrivals Case: Special two each of the wines - 203
Instore New arrivals Pack: Specialone each wines - 108
Or Mix any 12 for 15% off
Any 6 for 10% off
&nbsp
Order by phone at 617.367.8605, or reserve here: order@federalwine.com
&nbsp
- Len Rothenberg