Please note that the browser you are using is either outdated or not supported by this website. For a better browsing experience, try one of the following:
This Week's Tasting
Napa Cabernets + Friends
October 11, 2023
This week, six of our favorites. While not cheap, all of them are very, very good.
&nbsp
Upcoming Tastings

Next Week

Wednesday October 18

Fine Portuguese Wines

Importer Augusto Gabriel will lead us on a tour of the wine regions of Portugal. featuring two whites, three reds and an LBV Port from the premium regions of Douro, Dao, Alentejo, and Beira. They make great wine in Portugal now. Next week you can taste for yourselves.

Wednesday October 25

Philippe Vandelle

France's Jura wines are in vogue for their purity and expressiveness.

This tasting will feature a range of red, white, AND yellow from a producer new to Boston

This Week

Wed Oct 11, 2023

Napa Cabernets + Friends

In-store, 5:00 - 6:30pm

&nbsp
---
&nbsp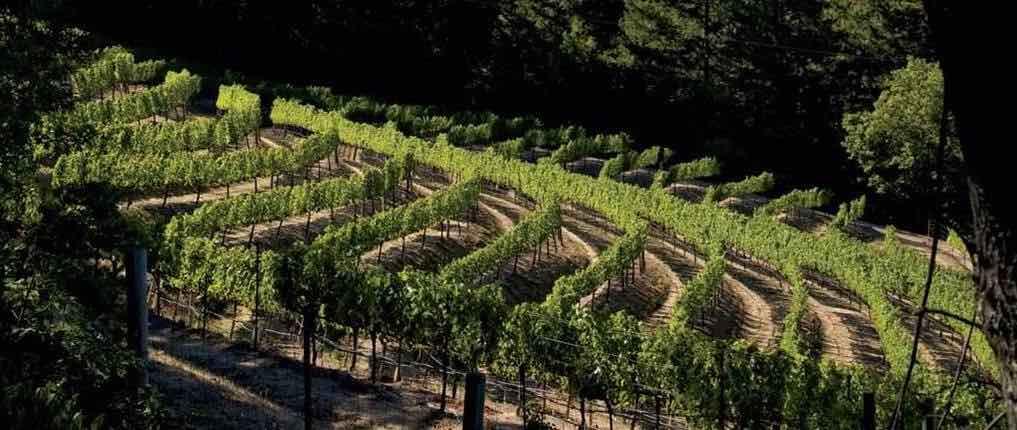 The steakhouse Napa Cabernets have gorged themselves on inflation. Many are (un)comfortably into three figures on our racks. As with Bordeaux, we have been tasting around to find wines that are as good at more reasonable prices. This week, six of our favorites. While not cheap, all of them are very, very good. Two are not Napa but are very much its wines in style and substance. One Napa has a large amount of (gasp) Merlot.
Lake County is just north of Napa. There, Obsidian (named for the informing mineral in its soils) has been a reliable source of broad, rich, well-priced, and styled cabernets. Their 2019 was a favorite here. They had to skip the 2020 vintage because of the fires and have released their 2021 a bit earlier than usual. On the first pour, it is tight, but given air and time, it blooms into the satisfying, mouth-filling wine worthy of its soil and lineage.
We have long been fans of the wines Chris Howell makes at Cain Vineyards. He has just let out a small quantity of their Cain Cuvee 13 from their library. It's a blend with nearly as much Merlot as Cabernet but has earned its place in this tasting because, with its base wine ten years old, it is delicious. It has the smooth, savory quality of a mature grand cru St. Emilion in a nicely ripe vintage.
Blue Rock Cabernet Sauvignon comes from an upland rocky Alexander Valley vineyard next to Silver Oak. It shares the that wine's flinty rumble. A bit lighter and more sedate than silver oak, it's more composed and ready to drink. It's got a lot of character.
Dating back to 1968, Trefethen is one of Napa's original classic wineries. Their wines epitomize the smooth drinking style of Napa's cooler climate wines. No exception, the 2019 is eminently approachable, with the subtle earth and leather and tobacco notes that distinguish Napa cabernet.
Freemark Abbey is almost as old, their 2019 richer in style more robust with more intense aromas of sweet spice, black cherry, and currant. Smooth in texture and packed in the mouth, it is a crowd-pleaser.
The Rafael Estate is near the top of Oak Knoll; higher up and cooler, its wines have more sketched-out precision and are more finely delineated than most. The 2019 is no exception. It was extraordinary when I tasted it a couple of years ago. It's even better now and has a promising future ahead. Its pure cabernet is neither fined nor filtered but elegant and powerful.
2021 Obsidian Cabernet Sauvignon (Lake); Color: lean black currant; Aroma: very bright, clean herbal, higher toned; Mouth: clean, reserved, bright acid, a bit tight to start, with rich fruit poking through, rich fruit, firm fine tannins, long, to be decanted; Very Good Plus – Excellent with air or age $40; Case, $34
Cain Cuvee 13 (Napa); Aroma: Very sweet, very rich creamily intense; Mouth: Light clean, rich again, full and concentrated, fine acid, very ripe and full, a touch of tight in the back, floral; Very Good - Excellent $54; Case, $45.9
2018 Blue Rock Cabernet Sauvignon (Alexander); Aroma: fresh and heady, very full, some depth nicely herbaceous, bright firm; Mouth: clean, light new, very pretty, refined acid, clean, firm, herbal, very nice balance, a taste complexity; Very Good - Excellent $60; Case, $52
2019 Trefethen Cabernet Sauvignon (Oak Knoll); Color: very dark, opaque; Aroma: sweet and forward rather intense cherry-berry, a touch of Napa dust on the end; Mouth: smooth rounded ahead, herbal, clean, very fine articulation, medium body long classic Napa finish; Very Good - Excellent $64; Case, $54
2019 Freemark Abbey Cabernet Sauvignon (Napa); Color: very dark; Aroma: bright, sweet intense, heady, bright intense, reserved, herbal, nicely rounded, soft and mellow; Mouth: clean, firm, smooth, f, medium-bodied with a bright firm, pleasing astringency; Very Good - Excellent $69; Case, $59
2019 Rafael Cabernet Sauvignon (Oak Knoll); Mouth: smooth, clean rather fine bright acid firm, fine acid, very finely delineated, precise; Excellent $75; Case, $64
and, as we go to press, a special bonus mystery wine
&nbsp
&nbsp
Please pass this on to any friends who are wine enthusiasts!
&nbsp
- Len Rothenberg
&nbsp
&nbsp
FREE DELIVERY!
downtown on orders more than $75;
in Greater Boston on orders more than $199
&nbsp