Please note that the browser you are using is either outdated or not supported by this website. For a better browsing experience, try one of the following:
Make It a Federal Case! 2021 Editions - Save 20% over retail price
This year's Federal Cases combine some tried and true favorites and wines that impressed us for quality and value in our tastings. We have carefully selected these wines for you and your friends to love. If you give them, you will undoubtedly get praise for your good taste.
November 27, 2021
&nbsp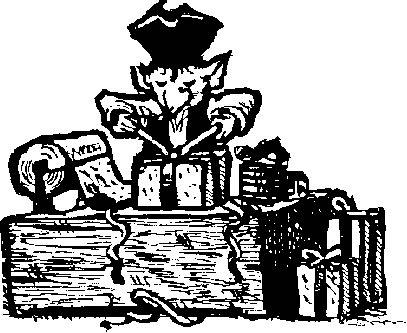 &nbsp
The 2021 Federal Case
This year's Federal Case is the best yet. From Oregon to Sicily, from Napa Valley to the slopes of an active volcano, an eclectic dozen that either had been or taste like much more expensive wines.
To start, a Spanish sparkler that many mistake for champagne, that will sparkle in your glass, a Loire Sauvignon Blanc that drinks like Sancerre, two Italian seafood wines, an old vine Chablis, and a Riesling from famous producer's best vineyard.
The reds: A winning Willamette Pinot Noir, an Haut Medoc that wowed the critics, a bold and lively Rhone-like southern French red that will surprise and delight, a Chianti and Nebbiolo that represent classics from Tuscany and Piedmont, and a red Loire find that became a sleeper of a customer favorite.
It's a collection of 12 stunning wines at under $19 a bottle, plus a Federal Wine corkscrew to open them.
&nbsp
Sparkling
Bohigas Cava Brut Reservaß
Dry, crisp champagne-like sparkler
&nbsp
White
2020 Dyckerhoff Reuilly Sauvignon Blanc
You won't believe it's not Sancerre
2019 Loosen Wehlener Sonnenuhr Kabinett
Great producer, vintage, and vineyard
2019 Gueguen Chablis Cuvee 1975
old vine chablis from a fine burgundy vintage
2019 Tenuta Terre Nere Etna Bianco
Floral and intensely dry from volcanic slopes
2019 Tasca d'Almerita Mozia Grillo
From a Mediterranean isle, superb with seafood
&nbsp
Red
2019 Golden West Pinot Noir Promise
Oregon Pinot, Rich, rounded & complete
2018 Orleans Clos St. Fiacre
It surprised customers with its layered complexity
2018 Ch. Prieure de Beyzac (Haut Medoc)
Critically acclaimed, customer-loved Claret
2018 Dievole Chianti Classico
A classic from a classic region
2019 Fontanafredda Langhe Nebbiolo
Another Italian Classic Rich, floral spicy
2019 Ollier-Taillefer Faugeres les Collines
Warmth richness & complexity from the South of France
and a Federal Wine Corkscrew
$225 Net
&nbsp
The 2021 Federal Executive Case
This year's Federal Executive Case includes our favorites of the year.
To wit; a highly regarded house's savory and full food champagne, a fine vintage estate white burgundy, delicious fine & racy chardonnay, a rich dry Riesling from a top estate in a great vintage, and an extraordinarily rich Napa Sauvignon blanc.
The reds are a classic Bordeaux, a fine Barolo from an exciting young producer, an estate single-vineyard Willamette Pinot Noir, and a fine chianti, an estate Napa cabernet from the fine 2018 vintage, and a bold Rhone liked Douro red .
They are sure to please discriminating palates.
&nbsp
Champagne
Lanson White label Sec
A crowd-pleaser from an esteemed producer
&nbsp
Whites
2019 GrosJean Petite Arvine
An unusual Italian Alpine, fragrant & evocative
2019 Domaine Ninot Rully Gresigny 1er Cru
Single vineyard rich & balanced white Burgundy
2017 St Supery Sauvignon Blanc Dollarhide Ranch
Tangy, rich pear & kiwi, intense
2017 Brewer Clifton Chardonnay
Crisp and lithe, elegant & modern
2019 vonWinning Paradiesgarten Erste Lage Trocken
Dry 1er cru Riesling, rich exotic fruit thick, ripe finish
&nbsp
Red
2017 Johan Pinot Noir Nils Vineyard
a Willamette estate's premium Pinot
2016 Dievole Chianti Classico Tocca Stella
The very expression of pure Tuscany
2016 G D Vajra Barolo Albe
One of the hot new producers in Piedmont
2015 Ch de Malleret (Haut Medoc)
Margaux like, smooth and elegant
2018 Snowden Cabernet Sauvignon The Ranch
fine estate Cab in a great Napa vintage
2016 Quinta do Vale D. Maria Francisca
Deep and powerful, from premium Douro estate
with a Federal Wine corkscrew and a champagne preserver
$425 Net
&nbsp
Order by phone at 617.367.8605, or reserve here: order@federalwine.com
&nbsp
- Len Rothenberg
&nbsp