Please note that the browser you are using is either outdated or not supported by this website. For a better browsing experience, try one of the following:
Jaime Araujo
Her Trois Noix Chardonnay and Sauvignon Blanc
November 11, 2022
&nbsp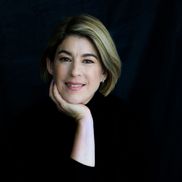 What do you do if you are a daughter whose parents are icons and would be in the Napa Hall of Fame if it existed?
The Araujo name is legendary. For three decades, Bart and Daphne Araujo presided over a cabernet vineyard in Calistoga vineyard that made one of the most iconic in that state and the world.
After imbibing the refined Araujo organic, biodynamic winemaking culture, Jaime hied herself off to France to make her own mark in wine and also in theater and film. But Napa drew her back. When Bart and Daphne sold the Araujo estate, she joined them in their new venture but went further on her own.
In 2016 she started Trois Noix "Three Nuts," her venture into the same fine winemaking that her parents undertook. Their three kernels are to her, Community, Opportunity, and Possibility.
On a recent visit to Federal, it seemed to me, and I say this with genuine respect and admiration, that in the best way, she is a nut herself, which is to say that, like her parents, she is crazy enough to let her passion be the main feature of her winemaking.
All of which would be so much froth were it not that you could taste it in the balanced precision of wines she brought. They were full but not heavy in the mouth, very agreeable on first taste, and graceful, finely shaded wines with amplitude.
&nbsp
Turkey anyone?
&nbsp
2020 Trois Noix Chardonnay Muir Hanna Vineyard
From old vines from the vineyard whose grapes made the Ch. Montelena bottling that won the 1976 Judgment of Paris. Her winemaking is restrained in a Napa Valley Chardonnay with bright acid and distinct minerality.
Aroma: heady dense, very rich & full, with a distinct bright note; Mouth: thick; very, very ripe and intense, subliminal oak, bright acid, taut, with a firm, broad base, creamy pear on a long finish; Excellent $53; Case, $45
2020 Trois Noix Sauvignon Blanc Ryan's Vineyard
Sauvignon Blanc, together with its savory Musqué clone from gravelly soil in cooler southern Napa where it gets a natural bright acidity in a wine of vibrancy, firm structure, and minerality.
Aroma: heady, very nice, full, heady very rich, pretty tasty with an undercurrent of light herb bright & spritely, very rich, intense broad, full; Mouth: bright, spicy, and full, light melon shading into quince, piquant on a very long finish; Excellent 43; Case, 37
&nbsp
Mix any twelve at their full case discounts
&nbsp
Order by phone at 617.367.8605, or reserve here: order@federalwine.com
&nbsp
- Len Rothenberg
&nbsp
---
&nbsp
FREE DELIVERY!
downtown on orders more than $75;
in Greater Boston on orders more than $199
&nbsp