Please note that the browser you are using is either outdated or not supported by this website. For a better browsing experience, try one of the following:
2016 Poliziano Vino Nobile di Montepulciano Asinone + 2016 Donatella Colombini Cenerentola Orcia
Great Unique Tuscan Wines
April 13, 2021
&nbsp
Free Delivery - see below
&nbsp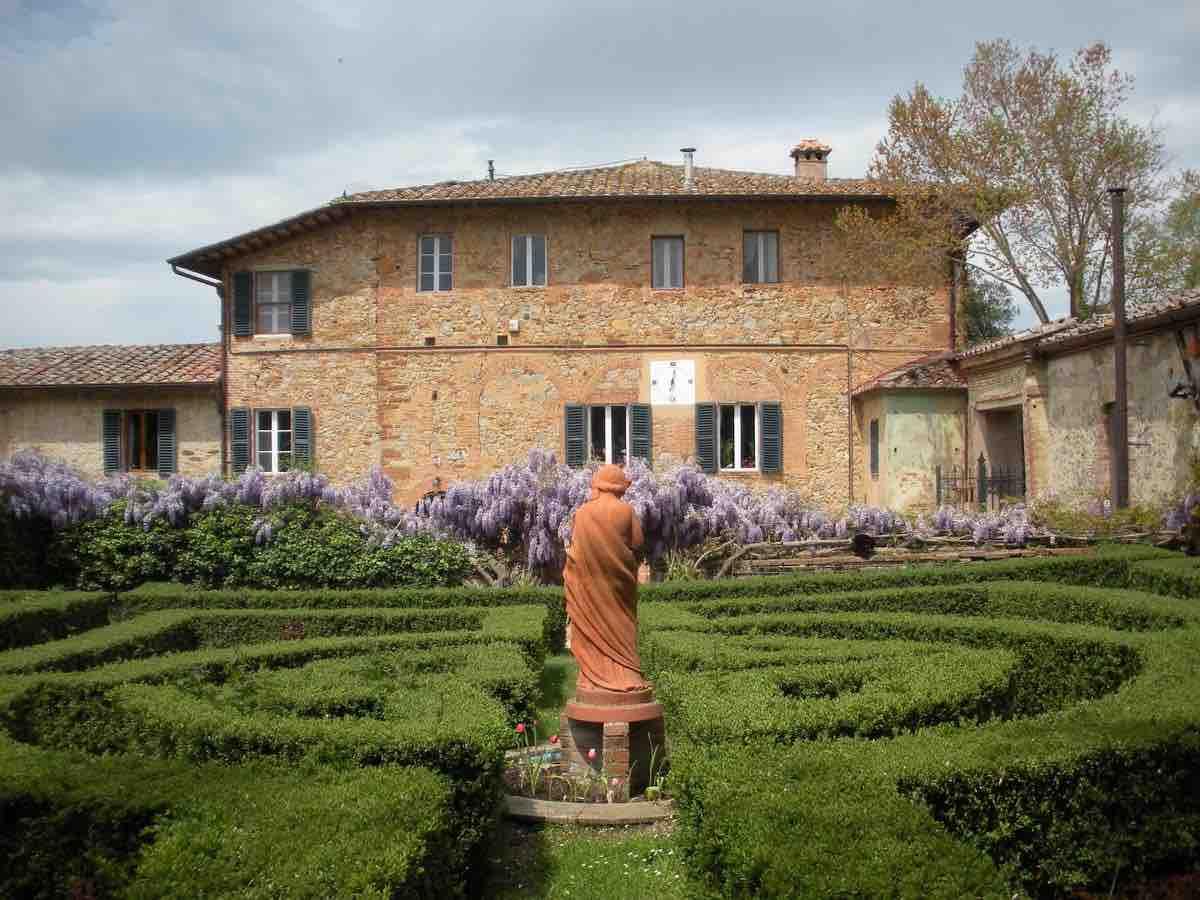 &nbsp
Two Tuscan regions neighboring Montalcino make Sangiovese-based wines that rival those of its famous Brunello, particularly in great vintages like 2016. In Montepulciano, one of the most beautiful villages in Tuscany, Sangiovese is called Prugnolo Gentile. It has made great wine for hundreds of years. To the south great wine is also made in the Orcia Valley.
They are not as famous simply because these areas do not make nearly enough wine. The 2016 Poliziano Vino Nobile diMontepulciano Asinone is a single vineyard wine made with 100% Prugnolo Gentile. It is only produced in the best vintages. The 2016 Donatella Colombini Cenerentola Orcia is made with a blend of Sangiovese and Foglia Tonda at the Fattoria del Colle property in Val d'Orcia. In addition to making great Brunello Donatella is on a mission to revive the reputation of Orcia. On the label Cenerentola, Cinderella in Italian, walks down a staircase with no face. Donatella says that when Orcia gets the recognition it deserves she will give Cinderella her face.
Both wineries are farmed organically and dedicate themselves to meticulous quality. Federico Carletti and his family run Poliziano. Donatella Cinelli Colombini has two estates, both run entirely by women. These are great wines. They are unique.
&nbsp
2016 Poliziano Vino Nobile di Montepulciano Asinone: Bright ruby. Strong, fine, elegant bouquet. Cherries, violets and a touch of dusty cinnamon. Noble tannins and a long dry finish. Excellent to Outstanding. 64/bottle Special 342/six pack (57/bottle), Case 648/case of 12 (54)
2016 Donatella Colombini Cenerentola Orcia: Deep ruby. Elegance and finesse from the Sangiovese, power and richness from the Foglia Tonda. Great complex balance with cherries, flowers, dark fruit and spice. Excellent 54/bottle Special 288/six pack (48/bottle), 552/case of 12 (46)
Six bottles of each at both wines' best price, $599, (49.91)
&nbsp
Both Very Limited
Wine arrives Wednesday, April 14th.
&nbsp
Order by phone at 617.367.8605, or reserve here: order@federalwine.com
&nbsp
- Peter Hemenway
&nbsp
---
&nbsp
FREE DELIVERY!
downtown on orders more than $75;
in Greater Boston on orders more than $175
&nbsp