Please note that the browser you are using is either outdated or not supported by this website. For a better browsing experience, try one of the following:
Tale of a Tasting
Giorgio Pelissero - Master of Barbaresco
August 11, 2023
&nbsp
Free Delivery - see below
&nbsp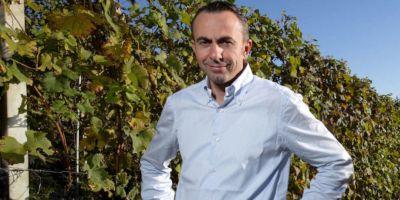 &nbsp
Giorgio came by to lead our tasting this week. He is urbane, serious, gregarious, and subtly very funny, as usual. His wines were expressive, polished, and, if not amusing, very well-tempered. Although well structured, they were smooth to the tongue.
Giorgio introduced the 2020 Dolcetto Munfrina as the perfect everyday drinking wine. It showed just the right approachability and substance. The 2018 Barbera d'Alba Piani was richer with just the right balancing acidity. We then tasted the 2019 Langhe Nebbiolo. , a wine from younger vines in Barbaresco. It is impressive and drinkable now, with plenty of life for moderate aging. These three were textbook examples of their varieties.
Then we got more serious. Giorgio is very passionate about the higher-end wines he makes. The 2016 Barbaresco Nubiola showed the complex and satisfying character of Barbaresco. Every taster commented on the incredible value here. The 2018 Long Now showed the deep fruit of Barbera and the complex aromas and flavors of Nebbiolo in its blend. It was the richest and deepest wine on the table. This led us to Giorgio's most valued child, his 2017 Barbaresco Vanotu. He says it is the perfect expression of the Pelissero style and the immense character of the vineyard.
The tasting was fabulous, thanks to Giorgio and his wines.
&nbsp
2020 Pelissero Dolcetto Munfrina: Bright ruby. Dry Balance with underlying complexity. Very Good to Excellent $27, Case $22.99
2018 Barbera d'Alba Piani: Deep ruby. Rich plum fruit perfectly balanced acidity. Very Good to Excellent $29, Case $24.99
2019 Pelissero Langhe Nebbiolo: Ruby. Classic Nebbiolo aromas and flavors. Pleasantly complex. Very Good to Excellent $32, Case $26.99
2016 Pelissero Barbaresco Nubiola: Ruby. Herbs, flowers, and cherry fruit, Excellent $53, Case $45
2018 Pelissero Long Now: Balance of rich plum, raspberry, and cherry. Great acid and tannic Balance with spice. Excellent $75, Case $64
2017 Pelissero Barbaresco Vanotu: Ruby. Complex red fruit with telltale herbs and spices. Very long, balanced finish. Outstanding $162, Case $138
Special six Pack: One bottle of each of the above wines for a special price of $339
Special Case: two bottles of each of the above for a special price of $643
Or mix your own Case, any 12 bottles at their case prices
Several wines sold out at the tasting. More will arrive next week
&nbsp
&nbsp
- Peter Hemenway
&nbsp
---
&nbsp
FREE DELIVERY!
downtown on orders more than $75;
in Greater Boston on orders more than $199
&nbsp