Please note that the browser you are using is either outdated or not supported by this website. For a better browsing experience, try one of the following:
This Week's Tasting
Full on the Palate, Light on the Wallet
June 5, 2019
This week, a sextet of summer wines that punch above their price level with a lot of flavor intensity.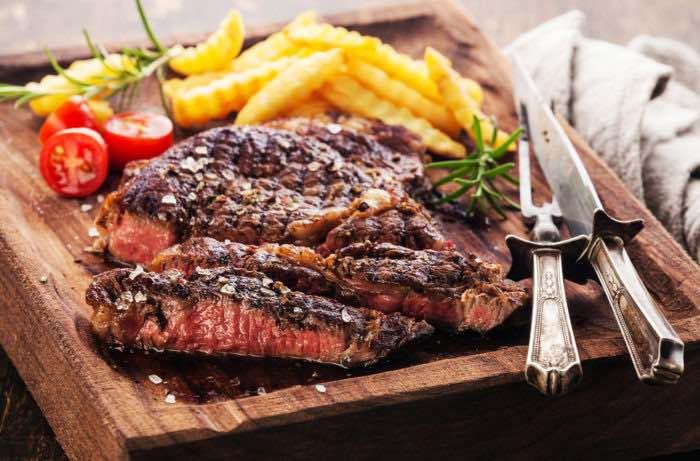 Two whites: 2017 Domaine St. Peyre Picpoul de Pinet has been a summer favorite here. The grape is named Picpoul, "lip stinger" in the native Provencal dialect, because formerly its wines sharp acids did just that. Now growers tame the acid into a softly pungent spice with generously rounded fruit, a perfect aperitif on a hot summer day.
The Cotes de Gascogne is in Armagnac country to the west in Southern France. There Gros manseng is a noble grape that makes for spare palate refreshing dry whites. We found the estate 2017 Domaine Cassagnoles Cotes de Gascogne Cuvee Gros Manseng to be the most interesting one from the region for its herbaceous fullness.
The reds are not heavy weights but robust enough in flavor for your grilled meats. Bourgueil in the Loire Valley is famous for its direct and punchy Cabernet Francs of many a Parisian bistro. The 2017 Dom des Chesnaies is classic, as crisp and fine edged as to cut the steak frites like a knife, and with enough spicy Cabernet fruit so as not to cut your tongue.
The 2015 Allamand Malbec is similar finely defined. From Argentina's high latitude Uco Valley it adds a crisp definition to the classic Malbec violet notes. With a clean drive that is rare in malbecs at its price.
The Barone Cornacchia estate dates back to the 17th century so the family knows what they are doing. The2016 Barone Cornacchia Montepulciano d'Abruzzo Casanova is the current release of a great value wine. The vineyards are in the DOCG Teramp province. The estate is farmed organically by brother and sister Fillipo and Caterina.
Domaine de Somail' 2017 Le Vin de Plume has a lot of great qualities unusual for the southern France's Minervois. It is organic and biodynamic and unusual for the region is principally made from the rich heady Mourvedre grape. The wine is deep and layered with notions of bitter cherry and smoke, a broad deep & hearty companion for the grill.
White
2017 Domaine St. Peyre Picpoul de Pinet; Color: pale straw gold; Aroma: lightly heady , a touch of green herb; Mouth: fleshy, round and soft, firm nicely soft a fleshy mid palate, with a touch of lemon, crisp acidity on the finish; Very Good 10.99; Mixed Case, 9.89; Case, 9.34
2017 Domaine Cassagnoles Cotes de Gascogne Cuvee Gros Manseng; Aroma: heady, dense smoky, clean rather firm; Very Good Plus 12.99; Mixed Case, 11.69; Case, 11.04
Red
2017 Dom des Chesnaies (Boucard) Bourgueil Cuvee des Chesnais; Color: medium dark, opaque; Aroma: pretty, heady sweet rather intense, dense sweet ripe fruit, full, ; Mouth: clean rather fine, smooth, herbal deep, sweet acid finish, rather long; Very Good 12.99; Mixed Case, 11.69; Case, 11.04
2015 Allamand Malbec; Aroma: spicy a little funky, rather clean very fine delineated, Malbec plum spice; Mouth: juicy rather tight smooth herbal, clean fine acid smooth, quintessential Malbec; Very Good 14.99; Mixed Case, 13.49; Case, 12.74
2016 Barone Cornacchia Montepulciano d'Abruzzo Casanova: Organic The wine displays full body, substantial tannin and dances between generosity and elegance and freshness. Very Good Plus12.99/bottle 11.69/mixed case 11.04/case
2017 Domaine de Somail Minervois Le Vin de Plume- Organic- Biodynamic; Aroma: sweet dense heady rather rich &oaky, purple, very dense, reserved; Very Good Plus 14.99; Mixed Case, 13.49; Case, 12.74
Full but Light Case: Special, two each of the above wines - $137
Instore only Full but Light Pack: Special, one each of the above wines - $72
Order by phone at 617.367.8605, or reserve here: order@federalwine.com
Please pass this on to any friends who are wine enthusiasts!
&nbsp
- Len Rothenberg