Please note that the browser you are using is either outdated or not supported by this website. For a better browsing experience, try one of the following:
Fine Budget Burgundies Red + White
Wines To Buy Now
October 8, 2021
&nbsp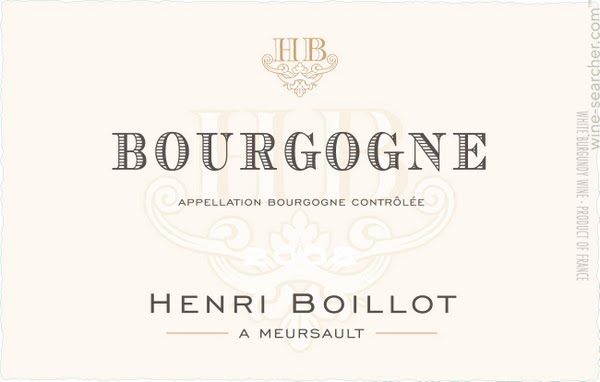 Lettie Teague led yesterday's Wall St Journal wine column with:
A Great Burgundy Vintage on a Budget: Wines to Buy Now
She wrote that "the 2019 vintage in Burgundy was extraordinary, but the premier cru bottles are beyond the budget of most wine drinkers."
I fully agree with half that statement.
She continued, "Stick to basic Bourgogne Blanc, and you can buy into the stellar 2019 Burgundy vintage without paying premier cru prices. At this level the wines can vary greatly in quality, however." She then lists those she thought extraordinary.
We know one of her favorites very well. Last winter, a barrel sample of the Henri Boillot Bourgogne Blanc was my introduction to how good the 2019 vintage would be. It was broad, rich, and mouth-filling with oak, but not too much. I wanted to drink the whole bottle then.
Not only is Henri Boillot an artful and skilled winemaker, but he sources his Bourgogne Blanc from vineyards that are almost all village level. The 2019 Henri Boillot Bourgogne is made mostly from vineyards in Meursault as well as in Puligny-Montrachet, Saint-Romain and Auxey-Duresses.
Lettie Teague called it "An extraordinary wine. It's a rich, beautifully balanced white with a touch of toasty oak…. a lush, savory white made in a powerful style," exactly what I had tasted last winter.
Now for the disagreement part– It's red: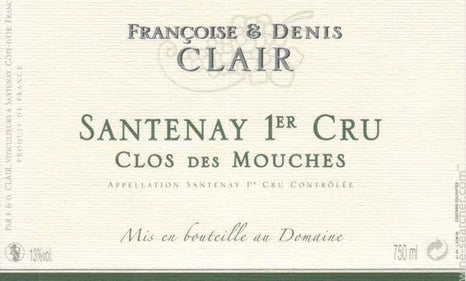 With respect to Ms. Teague, we found one of those rare premier cru red burgundy reds that cost only a scooch more than the Boillot Bourgogne Blanc. Granted, it is from the warm, lush 2018 vintage, and it is from a less famous commune, but it is real premier cru. The Clos des Mouches in Santenay is not Drouhin's famous Beaune property but got its name for the same reason; its grapes get so ripe that they are a magnet for mouches, local slang for bees.
You taste that in the 2018 Francois & Denis Clair Santenay Clos des Mouches 1er cru. It is a sunny, warm-tinted Pinot Noir with just a grace note of the gamy quality that often marks the reds from Santenay and neighboring Chassagne. It's irresistibly delicious and hard to resist now, but I think it will get even better in the next few years.
There isn't much of either of these wines. At their prices, neither is to be missed.
2019 Henri Boillot Bourgogne Blanc; Color: Bright spicy, clean rich; Aroma: Bright spicy relatively clean, rich wood note; Mouth: Bright intense. Floral rather fresh pure, wood back, creamy in texture, rich in flavor; Very Good - Excellent $44; Special Case $444 ($37)
2018 Francoise & Denis Clair Santenay Clos Des Mouches 1er Cru - Organic; Color: dense, lighter in hue; Aroma: a touch of currant and gaminess, intense; Mouth: clean light smooth textured, bright, soft, cedary, rather pretty and finely wrought, savory, more strawberry than dark fruit, needs some air; Very Good - Excellent $48; Special Case, $492 (41)
&nbsp
The Red and the White
Mixed case, 6 of each $468 (39)
&nbsp
Some Boillot in stock, more coming next week
Clair arrives Thursday
&nbsp
- Len Rothenberg
---
&nbsp
FREE DELIVERY!
downtown on orders more than $75;
in Greater Boston on orders more than $175
&nbsp