Please note that the browser you are using is either outdated or not supported by this website. For a better browsing experience, try one of the following:
This Week's Tasting
Favorite French Roses + a Wine We Couldn't Resist
July 28, 2021
Len writes, "This week, some of our favorite French roses, together with a delightful, very well-priced quasi-rose that took us by surprise."
&nbsp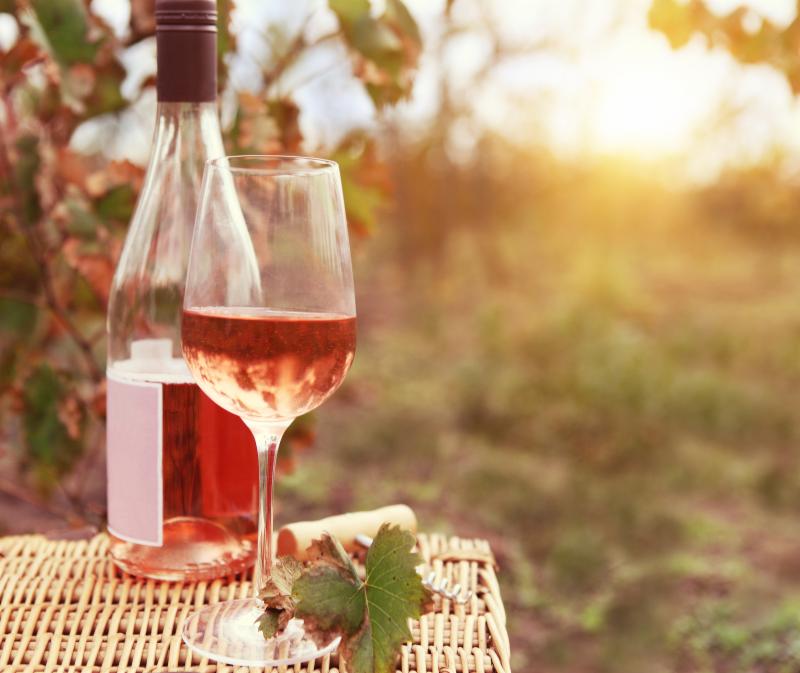 He continues,
Several of you have asked for Sancerre Rose, but it has been scarce this season like that area's whites. We have secured a small amount of one we like very much. From grower Paul Thomas, it has the lilt and grace that we admire in Sancerre's Pinot Noir roses.
The Peyrassol Cotes de Provence Cuvee des Commandeurs and 2020 Ch de Roquefort Cotes de Provence Corail have both been favorites here for years . The Peyrassolis the more delicate and precise, while the organic Corail is slightly richer and more robust, but this is a difference more of degree. They share a savory succulence that appeals to their many fans among our customers.
We add this year another Provencal Rose. Ch Sainte Roseline is one of only a dozen cru classé, classed growth estates in Provence. Their 2020 Le Cloitre takes its name for the 11th century chapel on the property above Ste. Roseline's crypt. The wine is full-bodied with excellent balancing acidity and a long finish.
The 2020 Mourchon Seguret Cotes du Rhone Villages Rose Loubie has become organically certified this year. It has retained its old-vined richness and heady depth.
2020 Paul Thomas Sancerre Chavignol Rose; Color: rather pale orange side of pink; Aroma: delicate very floral pinot; Mouth: softly spicy acid creamy, pretty sweet fruit. Finishes with a clinging light crispness, appetizing; Very Good Plus 34; Case, 28.99
2020 Peyrassol Cotes de Provence Cuvee des Commandeurs; Aroma: heady and sweet very dense precise rose-floral notes, clean & firm, heady tropical flowers; Mouth: juicy, intense nice weight nicely forward, some Rolle gives it a crisp acid cut, rich and complete; Very Good Plus 23.99; Case, 20.39
2020 Ch de Roquefort Cotes de Provence Corail- Organic- Biodynamic; Aroma: bright, clean & clean pretty, fine acid, garrigue notes lively & very full; Mouth: bright, spicy, rich, bright acid, rather long deep fruit in the middle, spice on the finish; Very Good Plus 18.99; Case, 15.99
2020 Ch. Ste Roseline Le Cloitre Cotes de Provence; Aroma: sweet rather pretty, very pretty fine clean, plummy, lightly mineral; Mouth: fleshy bright pure rather firmly juicy, very rich in the middle, good length; Very Good Plus 19.99; Case, 16.99
2020 Mourchon Seguret Cotes du Rhone Villages Rose Loubie; Organic Aroma: heady sweet relatively dense, pretty lifted clean; Mouth: very fruity bright clean fleshy rather tight & firm to start, opens to a long, sweet finish; Very Good Plus 21.99, Case, 18.99
and for something completely different…
2019 Glinavos Paleokeriso
It's not from France. It's fizzy. It's not a conventional rose.
But we found it irresistible and a lot of fun.
A nice young couple asked me to get them a Greek wine I didn't know. Its supplier told us it was very tasty, so we took a case. One hot day two of us popped a bottle (it has a soda cap) and, one sip led to another. Before we knew it, the bottle was empty. Our supplier was dead on.
2019 Glinavos Paleokeriso is a very unFederal wine. Strictly speaking, it's an orange wine, really a more natural sort of rose with a little more of a pleasant burr. Also, it is a little bit fizzy and a little bit sweet but light in alcohol; it was just the thing for that hot summer night.
Warning: it comes in a half-liter bottle, 2/3 of normal. From rueful experience, I can tell you that one bottle is not enough for two people. On the plus side, its flask can serve later as a flower holder. A single rose would be ideal.
2019 Glinavos Paleokeriso, Very Good $15.99. case 13.99
7-28 Rose Case 2 bottles each of the above $235
Instore only 6-pack, one of each $129
or
Assort any 6-11 bottles for 10% off
12 or more at the case price discount
Order by phone at 617.367.8605, or reserve here: order@federalwine.com
&nbsp
Please pass this on to any friends who are wine enthusiasts!
&nbsp
- Peter Hemenway
---
&nbsp
FREE DELIVERY!
downtown on orders more than $75;
in Greater Boston on orders more than $175
&nbsp