Please note that the browser you are using is either outdated or not supported by this website. For a better browsing experience, try one of the following:
This Week's Tasting
Familia Torres
August 21, 2019
Peter writes, "This week we are happy to welcome Daniel Marquez from the Familia Torres group in Spain. The first Torres winery was built in Penedes in 1870. As the years went by new generations expanded the selection and produced wines from some of Spain's .finest regions."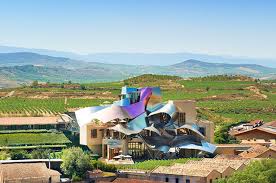 Peter continues,
The philosophy of the family for high quality and respect for nature has never changed.
Torres now has properties in Penedes, Galicia, Priorat, Ribera del Duero, and Rioja. Daniel will lead us through all of these. Torres has also been a long time distiller of excellent brandy We will taste their premium Gran Reserva Imperial 10 year old.
We will begin with the only white, the 2017 Pazo das Bruxas Albarino. The vineyards have a maritime climate and the wine is expressive with citrus and salinity.
The first red will be the 2016 Campo de Borga 5 Gs Cinco Garnachas. This is a rich wine and represents five generations of the Torres family seeking the perfect Garnacha. The 5 also stands for the five plots of vineyards that go into this wine.
The next two wines are Tempranillo. The 2015 Celeste Ribera del Duero Crianza is made from very high altitude vineyards and has an intensity of dark fruit and a nice herbal touch. The 2012 IbericosRioja Altos Reserva is from the heart of the Rioja Alavesa region. This is a sophisticated and complex wine.
Then we will taste the 2015 Priorat Salmos. This is a blend of Carinena, Syrah and Garnacha planted on the rocky rugged slopes of Priorat. The wine is rich, concentrated and textured.
Then we decided to throw in the Torres flagship wine:
The 2013 Torres Mas La Plana Cabernet Sauvignonis at the level of classified Bordeaux. It first appeared as Torres Gran Coronas Black Label essentially as a Reserva. The wine is now sourced from a single vineyard and is recognized around the world as a very sophisticated Cabernet with amazing depth.
White
2018 Torres Pazo das Bruxas Albarino: Straw with green highlights. Various citrus aromas and flavors with a saline edge. The flavors are rich and smooth with a nice balancing acidity. Very Good Plus 21/bottle 18.90/mixed case 17.85/case
Red
2015 Torres Campo de Borga Cinco Garnachas: Rich flavors and aromas that lead with strawberry and exhibit dried cherry in the finish. A substantial wine. Very Good Plus 14.99/bottle 13.49/mixed case 12.74/case
2015 Torres Celeste Ribera del Duero Crianza: High altitude concentration with dark fruits such as blackberry and black cherry. Good herbal notes with a balsam touch and a bit of spice in the finish. Very Very Good Plus 23/bottle 20.70/mixed case 19.55/case
2012 Torres Ibericos Rioga Altos Reserva: Classic Rioja Reserva with an elegant frame and complex red fruits. The structure is evident and balanced. Notes of dark flowers in the long finish. Very Good to Excellent. 32/bottle 28.80/mixed case 27.20/case
2015 Torres Priorat Salmos: Two sides of a coin, dark and brooding on one side and bright and cheerful on the other. Provacative and complex. Very Good Plus to Excellent. 43/bottle 38.70/mixed case 36.55/case
2013 Torres Mas La Plana Cabernet Sauvignon: Everything you want in a great Cabernet. Outstanding84/bottle 75.60/mixed case 71.40/case
8/21/19 Torres Case: Special, two each of the above wines $371
8/21/19 Torres Pack: Special, one each of the above wines $197
mix any 6- 11 above wines for 10% off
any 12 or more for 15% off
Torres Gran Reserva Imperial 10 Year Brandy: 22.99/bottle - One week special: 19.99/bottle
Order by phone at 617.367.8605, or reserve here: order@federalwine.com
Please pass this on to any friends who are wine enthusiasts!
&nbsp
- Peter Hemenway