Please note that the browser you are using is either outdated or not supported by this website. For a better browsing experience, try one of the following:
Extraordinary Red From Austria
2020 Moric Estate Blaufrankisch
September 8, 2022
&nbsp
Free Delivery - see below
&nbsp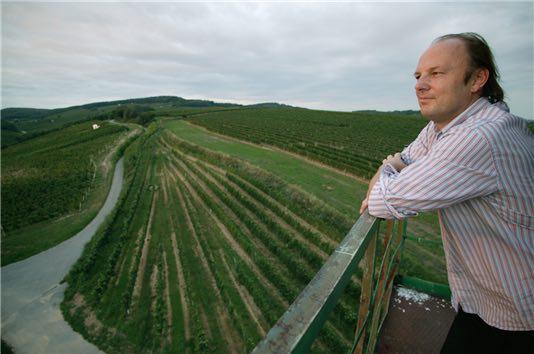 &nbsp
The Blaufrankisch grape makes the best known and arguably the best Austrian dry red. Then there is the Moric Estate in Mittelburgenland in Eastern Austria. Owner Roland Velich is one of a kind in a world of his own and produces what he calls "Blaufrankisch Unplugged."His farm is sustainable. Spontaneous fermentation supports wines that are perfectly expressive of their terroir.
Roland feels wines should have their personality. He wants wines that are multi-layered, expressive, mysterious, and delicate, the attributes he says have exhilarated people for centuries. The 2020 Moric Estate Blaufrankisch Burgenland is made in just this singular style.
His high elevation terraced vineyards allow him to produce wines that remind you of great Burgundy.
2020 Moric Estate Blaufrankisch Burgenland: Pure blue fruited energy with a dynamic sense of minerality and notes of forest floor in this elegant young wine. Amazing balance. Excellent 36/bottle
&nbsp
Special case: 12 bottles for a special price of $367 (30.60/bottle)
Special six pack: 6 bottles for a special price of $195 (32.50/bottle)
Wines will arrive this week. 8 cases available
&nbsp
&nbsp
- Peter Hemenway
&nbsp
---
&nbsp
FREE DELIVERY!
downtown on orders more than $75;
in Greater Boston on orders more than $199
&nbsp