Please note that the browser you are using is either outdated or not supported by this website. For a better browsing experience, try one of the following:
This Week's Tasting
Everyday Summer Wines
July 17, 2019
Three whites, a rose, and two summer reds that will give you what you need on these hot summer days. At prices that won't make a dent in your wallet.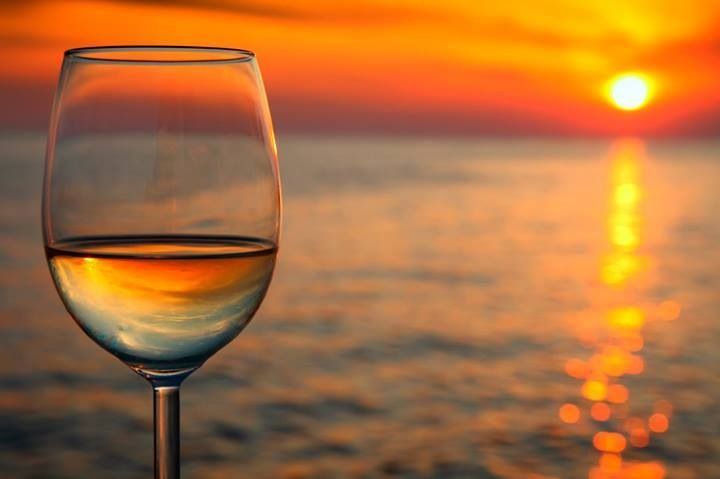 A Light Sipping White: - Northern Portugal's Vinho Verde is light and crisp, dry with good acidity. The 2018 Ponte is a wonderful value, from one of the best co-ops in the area. It's naturally made only with traditional grapes. Refreshing and light, with smooth flavors and balance.
A Go To For Seafood:- Muscadet is the perfect complement for the Belon oysters in nearby Brittany. In addition to shellfish, it will add a lemony zest to any seafood you might prepare. Perraud's Muscadet Sevre-et-Maine Selection des Cognettes is one of the best values we have found in a while, nicely balancing round fruit and rounded acidity in one gulpable package.
All Around White: No wood on the full and round 2017 La Noble Chardonnay from southern France, no heaviness, no sweetness, just solid substantial center with the pale notes that come from cooler climate
An Exuberant Rose: The 2018 Penya Cotes Catalanes Rose comes from "French Catalonia" in the foothills of the Pyrenees in Roussillon. Nearly all Grenache, by a bit of Syrah, it is an exuberantly luscious, even joyful mouthful of wine
A Light Rioja To Drink Cool: The winery is changing importers, so the current wholesaler sold us this wine for a song. The 2012 Vivanco Rioja Crianza is a smoothly passionate Spanish guitar piece on your palate, at a reduced price absurdly low for its quality. Nothing reduced about the wine; light and rounded it will nicely accompany red meats on hot days.
Elegant And Hearty For The Grill: We found this Jumilla in the highlands of southern Spain. It has the full smoky roundness of the Monastrell (Mourvedre) grape, given edge and definition by the addition of Cabernet Sauvignon. No oak here, but a hearty assertiveness that will balance nicely with grilled foods.
White
2018 Ponte Vinho Verde: Pale yellow green with floral and citrus flavors and aromas. Smooth flavor with balanced acidity. Very Good 9.99/bottle 8.99/mixed case 8.49/case
2018 Domaine Perraud Muscadet Sevre-et-Maine Selection des Cognettes; Aroma: Fleshy rather full; Mouth: Clean light fresh, tight set acidity, nutty, & herbaceous with nicely rounded fruit; Very Good 12.99; Mixed Case, 11.69; Case, 11.04
2017 La Noble Chardonnay; Aroma: clean & pretty, rather fresh nicely mineral; Mouth: again light fresh acidity, bright, lean acid, no oak nice length; Very Good 11.99; Mixed Case, 10.79; Case, 10.19
Rose
2018 Penya Cotes Catalanes Rose; Aroma: light clean fresh very pretty nice acid, lightly herbal; Mouth: juicy fresh pretty clean lightly herbaceous, nice finish; Very Good 10.99; Mixed Case, 9.89; Case, 9.34
Red
2012 Vivanco Rioja Crianza; Aroma: fresh rather oaky rich fruit, sweet and sexy; Mouth: dense sweet oak, smooth rather rich fruit, light pretty flesh on the front, light berry spice on a good finish.; Very Good Was 16.99 Now 11.99; Mixed Case, 10.79; Case, 9.99
2015 Ego Bodegas Jumilla Fuerza; Aroma: very heady rich, plump, dense, nice spice; Mouth: juicy bright acid, lemon ripe pretty plummy fruit fine acid good buffered tannins, the touch of a fine cabernet edge, good length; Very Good 11.99; Mixed Case, 10.79; Case, 10.19
7-17 Every day Summer Case: Special, two each of the above wines - $120
Instore only 7-17 Everyday Summer Pack: Special, one each of the above wines - $63
mix any 6- 11 above wines for 10% off
any 12 or more for 15% off
Order by phone at 617.367.8605, or reserve here: order@federalwine.com
Please pass this on to any friends who are wine enthusiasts!
&nbsp
- Len Rothenberg