Please note that the browser you are using is either outdated or not supported by this website. For a better browsing experience, try one of the following:
SOLD OUT! Donatella Cinelli Colombini Brunello Dinner with Violante Colombini
Tuesday Jan 28, 2020, 6:30 PM, at Mamma Maria. Read on...
January 28, 2020
&nbsp
Donatella Cinelli Colombini Brunello Dinner
Tuesday, January 28, 2020
Mamma Maria
3 North Square
6:30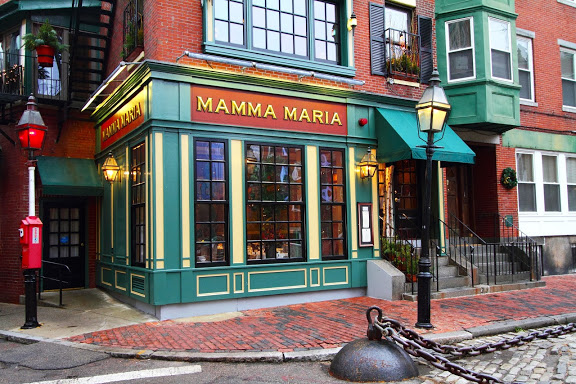 We are happy to welcome Violante Colombini to lead us in a dinner of the wines from her two estates in Tuscany. Fattoria Del Colle is in Val D'Orcia and Casato Prime Donne is in Montalcino. Both date back to the middle ages and have been in the same family ever since. Donatella refurbished both properties and soon began producing Brunello di Montalcino under her own name. She tried to hire a cellar master from the Enology School in Siena which led to the estates being entirely run and staffed by women. We will let Violante tell you what happened.
These are a terrific set of wines. As usual Mamma Maria will provide wonderful food to accompany. The staff is quite capable of addressing any dietary restrictions the night of the event.
Reception:
2016 Fattoria Del Colle Chianti Superiore
First Course:
2017 Donatella Cinelli Colombini Rosso di Montalcino
Second course:
2016 Fattoria Del Colle Cenerentola
2014 Donatella Cinelli Colombini Brunello di Montalcino
Third Course:
2013 Donatella Cinelli Colombini Brunello di Montalcino Prime Donne
2012 Donatella Cinelli Colombini Brunello di Montalcino Riserva:
Dessert and Coffee
&nbsp
135 per person tax and tip included
Reserve with Peter at peter@federalwine.com or 617 367 8605
Payment is to the restaurant on the evening of the dinner
&nbsp
&nbsp
&nbsp