Please note that the browser you are using is either outdated or not supported by this website. For a better browsing experience, try one of the following:
DobledePerez
The Truly Remarkable New, Next Level of Spanish Wines
September 29, 2023
&nbsp
Free Delivery - see below
&nbsp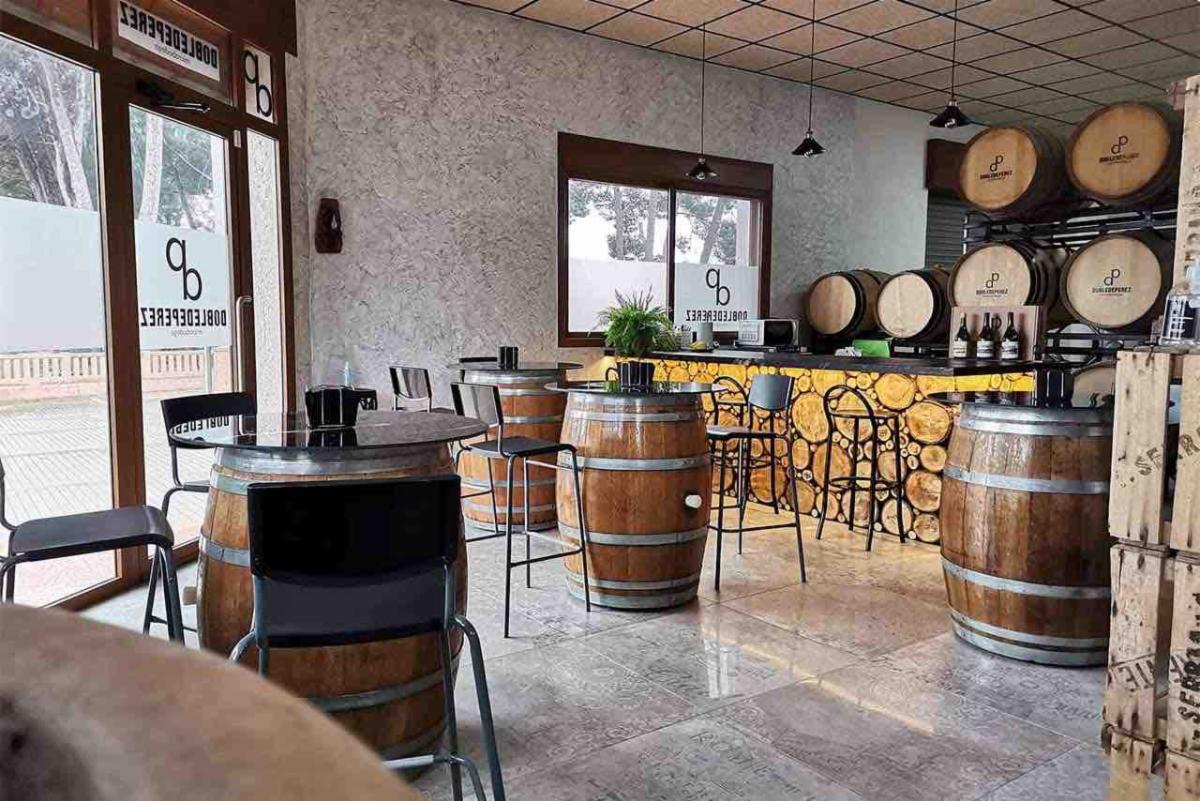 &nbsp
Jennifer, Jose, and Maribel Perez Perez make amazing natural wines on their small farm in Jumilla, Spain. The vineyards are old bush-trained vines grown in a biodiverse environment. No chemicals are ever used in the vineyards or the winery. Both clay jars and 300L oak barrels are used for aging. The quality of these wines is off the charts. They produce three reds at their Microbodega, or micro-winery, on their Hoya de Santa Ana farm.
The 2021 Cameleonica (Chameleon) is 100 % Monastrell. The 2021 Inaudita (Unheard Of) is all Petite Verdot. The 2021 Ingobernable (Ungovernable) is made with Garnacha Tintorera, Grenache. These are rich with plenty of well-behaved tannins and are perfect expressions of their terroir. These are all gastronomic wines that are crazy good with food.
For those of you who have spent your lives cultivating a taste for the finest wines and food, you will get these wines right away. Here are flavors, aromas, and balance that only the best wines show. For the rest of you, this is a chance to get some of the best wines in the world at a more reasonable price.
2021 DobledePerez Cameleonica: Bright dark ruby. Layers of dark fruit framed by smoke, pepper, and balsa. Textured and complex palate with balanced tannic structure. Very long finish. Outstanding 53/bottle
2021 Dobledeperez Inaudita: Very deep ruby. Bold, rich aromas and flavors of blackberry, violets, spice and licorice. Noticeably balanced tannic structure and a complex long finish with some herbal notes. Outstanding 53/bottle
2021 Dobledeperez Ingobernable: Intense violet. Ripe red fruit framed by cocoa, coffee, and underbrush. Structured with warm round tannins and a powerful, silky, long finish. Outstanding 53/bottle
Special six pack: 2 bottles of each of the above for a special price of $270 (45/bottle)
Wines will arrive next week
&nbsp
&nbsp
- Peter Hemenway
&nbsp
---
&nbsp
FREE DELIVERY!
downtown on orders more than $75;
in Greater Boston on orders more than $199
&nbsp