Please note that the browser you are using is either outdated or not supported by this website. For a better browsing experience, try one of the following:
Chateau Simone, A Great French Estate
New Releases
March 24, 2019
&nbsp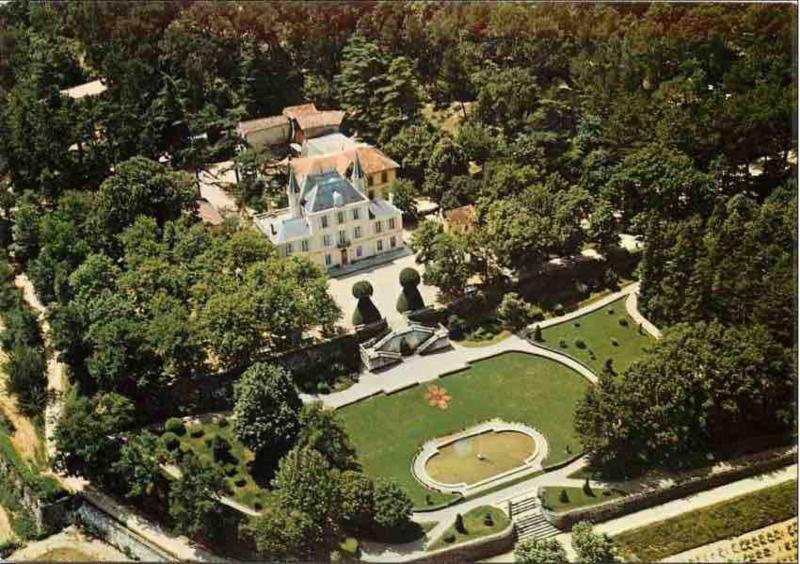 One of France's finest estates is little known in America. Ch. Simone is in Provence, off the beaten track of other major wines. It is an estate with a singular terroir, owned by the Rougier family over generations since 1830, with no break in tradition along the way. A bottle of Simone from fifty years ago was produced in the same way, in the same cellar, with literally the same vines, by the same family, as the newly released vintages.
&nbsp
From Neal Rosenthal's description
Château Simone is a twenty-hectare limestone amphitheater of north-facing, steeply terraced vineyards situated just southeast of Aix-en-Provence surrounded by pine forest. The northern exposition offsets the intense Provencal heat and ensures slow ripening; the limestone imparts a forceful minerality; and the pines supply a subtle grace note. Vines between 60 and 130 years of age (Jean-François Rougier claims that the oldest individual vines in France are to be found among Simone's vineyards) engender astonishing depth and mitigate the effects of difficult growing seasons even as the wines express vintage distinctly and unabashedly. In terms of grape varieties, Château Simone is a true field blend of cépages both classic and obscure.
&nbsp
2015 Château Simone, Palette Blanc
Simone Palette Blanc is one of the greatest white wines produced in the south of France with a very distinctive personality. Among its classic notes of pine, almonds, and white flowers, primary fruit plays a background and increasingly minor role as the wine ages. (Age it does astonishingly well, as the many old bottles we have consumed testify.) To Clairette, which gives a base of structure and amplitude, are added splashes of Grenache Blanc, Ugni Blanc, Bourboulenc, Picpoul, Muscat, and Semillon. Aged for one year in large oak foudres, followed by one year in smaller barrels (with new oak used only to replace non-properly-functioning casks), the 2015 Blanc is a tour de force. Given its markedly cool microclimate and the Rougiers' non-aggressive touch with extraction, Château Simone always excels in warm vintages, and this is among the finest young Simone whites we've ever encountered. The nose is goosebumps-raising in its depth, already outrageously expressive, showing a subtle and enchanting note of petrol. Rich and luscious in texture, it nonetheless remains firm and focused as it takes complete command of the palate, bursting forth with notes of almond nougat, crystallized ginger, sage, and candied lemon. The acidity has a clean, tonic character, and the wine comes across as exceedingly refined, remarkable given its massive build. This should easily reach its 30thbirthday in fine condition.
$60 NET 36 bottles available
&nbsp
2014 Château Simone, Palette Rouge
Château Simone's red wine is composed of a broad cast of characters: Grenache and Mourvedre take center stage, but Syrah, Cinsault, Carignan, and Cabernet Sauvignon also play their parts—and rarely-seens like Tibouren, Picpoul Noir, Théoulier, Castet, and Manosquin round out the crew. Simone Rouge reminds one of the Cote de Nuits with its refined elegance, yet evokes Bandol or Châteauneuf-du-Pape in its spice-drenched, rugged wildness. In the end, however, its complex personality reflects the reality of Château Simone's unique terroir: a cool-microclimate wine made within a warm macroclimate, with all potential contradictions that implies. Like the white, it spends two years in barrels—one in foudre, one in smaller vessels—although it spends an additional year resting in bottle before being put up for sale. Hailing from a relatively cool growing season, the flat-out gorgeous 2014 Palette Rouge leans more toward Burgundy than usual. Its nose is lifted and ethereal, a dazzling array of red fruits and Indian spices, with a marked stony character. The palate is haunting in its sense of silken refinement, with tannins already fully integrated, and perfectly pitched acidity keeping the overall impression sleek, driving, and clean. Though Simone Rouge is never forbiddingly tannic, this 2014 will provide for especially charming early drinking—though it certainly has the bones to evolve in bottle for some time as well. $56 NET 24 bottles available
&nbsp
2017 Château Simone, Palette Rosé - Very limited
The Rougiers' justly legendary rosé—composed of the same field blend as the rouge, and produced by blending direct-press and free-run juice in equal proportions is the best, and most serious Rose we have tasted. It ferments spontaneously, then spends a full year in large oak foudres developing remarkable depth. Like all great wines, the best rosés require time—note that Simone is releasing their 2017 when almost every other producer is issuing their 2018—and a bit of risk in the cellar. It can improve for over a decade, developing the savory notes and umami complexity of an aged red wine over time. Yields were very much down in 2017. The wine has of terrific expression, Amply fruited but with a core of lean minerality, the 2017 Palette Rosé offers excellent tension, and its flavors of juicy red apples, Provencal herbs, and softly smoky earth are particularly well delineated. $60 NET 24 bottles available
&nbsp
These wines are extraordinary. They hold their own against some of the better wines of Bordeaux, Burgundy, and the Rhone.
&nbsp
Arrive Wednesday
&nbsp
Order by phone at 617.367.8605, or reserve here: order@federalwine.com
&nbsp
- Len Rothenberg
&nbsp