Please note that the browser you are using is either outdated or not supported by this website. For a better browsing experience, try one of the following:
Champagne Bollinger PN AYC 18
"most expressive yet, hugely satisfying, expansive."
July 31, 2023
&nbsp
Free Delivery - see below
&nbsp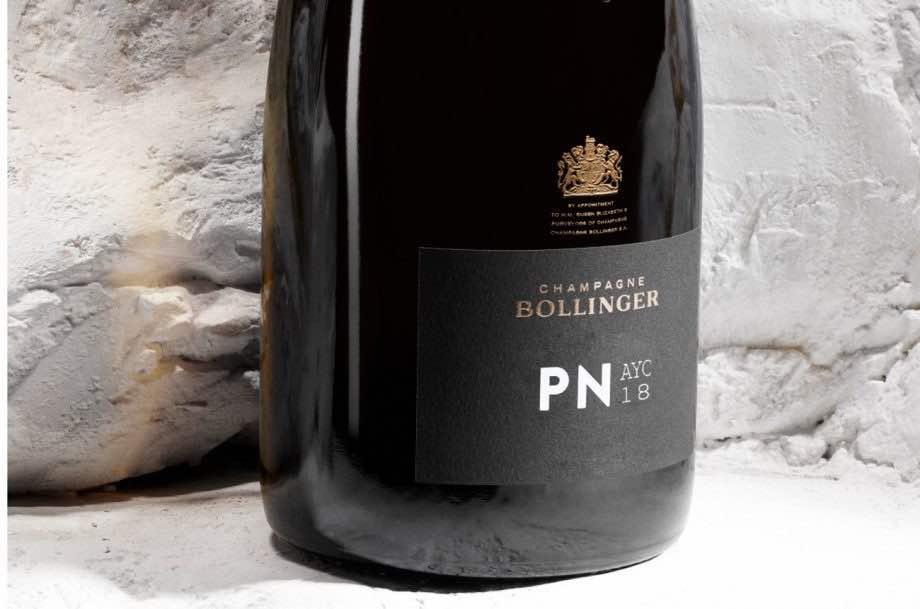 &nbsp
Champagne Bollinger is renowned for its rich, aged Pinot Noir based champagnes More exclusive is their limited yearly "PN" release of an entirely pinot noir champagne. We have offered PN series since the first 2015 iteration. Each limited release focuses on one commune in one vintage.
An avid, well-connected collector of champagne alerted us that the PN AYC was on its way. We got him a case as soon as it arrived. On tasting it, he immediately ordered another.
The warm 2018 vintage suited Ay exceptionally well, with the base wines showing Pinot Noir's hallmarks in this terroir: a linear character, length, and breadth. Ay's chalky Grand Cru vineyards moderated the warmth of the vintage resulting in particularly outstanding, very concentrated grapes with a natural average ripeness of 11° and powerful acidity,'
Bollnger's PN releases gain in complexity from additions of their deep cellar of reserve wines. The PN 18 AYC is 50% reserve wines dating back to 2009, making it more mature than a straight 2018 vintage.
It's not only this that elevates the blend. The PN wines are balanced by small percentages of wines from complementary terroirs; in this release, two already used in the series, Verzenay, Tauxieres, and cooler Avenay. The wines from these terroirs are steel-tank vinified, bringing a complementary freshness to the blend.
Tom Hewson just wrote in Decanter:
"Stylistically, PN AYC 18 marks a step up in intensity, breadth, and complexity from the previous selections. The barrel-fermented wines from the house's home village of Ay in the 2018 vintage make their impact, although the reserve wines are singing louder still. It's a wine that feels truly Bollinger, through and through, recognisable not only to newer fans of the house but also to those who have known the wines through previous decades.
"the most expressive yet, with a hugely satisfying, expansive character. Dried pear, stewed Bramley apple, and nectarine melt into the depths of reserve wine complexity, with chestnut honey and perfectly pitched savoury interest. It's surprisingly silky, the texture surprisingly weightless, the shape rounded and cushioned rather than strict or driving. A highly rewarding Champagne, ready to drink but with interesting potential to evolve over the next five years."
Bollinger PN AYC 18 $165
Special case of 6 $834 (139 per bottle)
More arrives tomorrow
&nbsp
&nbsp
- Len Rothenberg
&nbsp
---
&nbsp
FREE DELIVERY!
downtown on orders more than $75;
in Greater Boston on orders more than $199
&nbsp