Please note that the browser you are using is either outdated or not supported by this website. For a better browsing experience, try one of the following:
Brunello di Montalcino-the Aristocrat of Italian Wine
2015 Il Poggione + 2015 Casanova di Neri Etichetta Bianca
December 15, 2020
&nbsp
Free Delivery - see below
&nbsp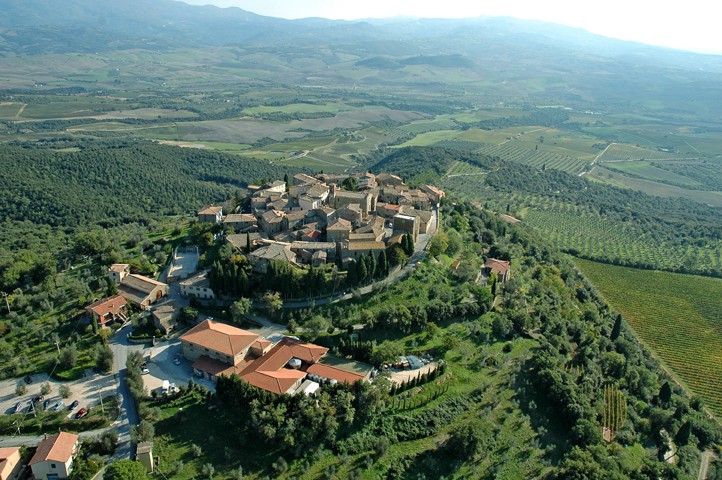 &nbsp
Lavinio Franchesci was a wealthy aristocrat from Florence who was introduced to the beautiful land and people around Montalcino by one of his shepherds. He bought land that would become Il Poggioneand in 1900 turned it into what would become one of the first estates of Brunello di Montalcino. The 2015 Il Poggione Brunello di Montalcino is the latest in what has been a continued production of one of the finest wines in the world. Today, Leopoldo and Livia run the property and celebrate unrelenting passion and ancient skills of winemaking. The estate is sustainable and consists of vines, olive trees, grain fields, forest and livestock. The Brunello is produced from the oldest high elevation vines with spontaneous fermentation and aging in large French oak barrels that are coopered right on the estate.
Casanova di Neri was founded in 1971 by Giovanni Neri. He was one of the leaders in the art of clonal selection and matching these to exactly the right land. The first Brunello (White Label) was a blend of different vineyards and this was soon followed by two single vineyard bottlings. The 2015 Casanove di Neri Brunello di Montalcino Etichetta Bianca continues the tradition of outstanding quality. Today the estate is run by Giacomo Neri and his family. They are the exemplars of productive and philosophical evolution in Montalcino.
I am putting these two wines out in the same offer simply because for many years they have been two of my favorite producers of Brunello. 2015 is a great classic vintage. Once again Casanova di Neri and Il Poggione have given us truly great wines.
&nbsp
2015 Casanova di Neri Brunello di Montalcino Etichetta Bianca: Wild berry with licorice, blue flower and balsam herb. Dark cherry fruit and spice with perfectly ripe tannins and a balanced finish. Elegance and finesse in a traditional style. Excellent. 72/bottle, Special case of 12 732 (61 per bottle)
2015 Il Poggione Brunello di Montalcino: Abundant fragrance, cherry and flowers, with concentrated and powerful flavors and spice. Smoky dusty minerality with bold tannins and a hint of leather. Excellent 89/bottle, Special case of 12, 912 (76 per bottle)
&nbsp
Special six pack: 3 bottles of each of the above for a special price of $432 (72/bottle)
Special mixed case: 6 bottles of each of the above for a special price of $816 (68/bottle
&nbsp
Order by phone at 617.367.8605, or reserve here: order@federalwine.com
&nbsp
- Peter Hemenway
&nbsp
---
&nbsp
FREE DELIVERY!
downtown on orders more than $75;
in Greater Boston on orders more than $175
&nbsp