Please note that the browser you are using is either outdated or not supported by this website. For a better browsing experience, try one of the following:
The Best from Garofoli, the Maestro of the Marche
2016 Verdicchio dei Castelli di Jesi Superiore Podium + 2015 Rosso Conero Riserva Grosso Agontano
March 23, 2021
&nbsp
Free Delivery - see below
&nbsp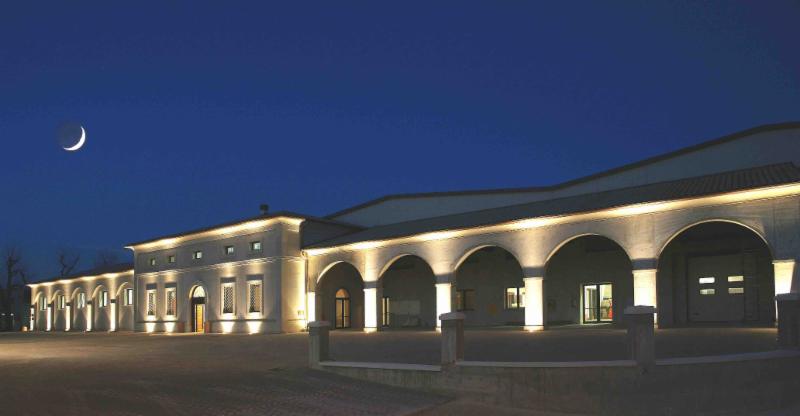 &nbsp
The Marche is a mountainous region in central Italy along the Adriatic Sea. Like all the other regions in Italy, it is beautiful and makes great food and wine. Today we are showing you the top two white and red produced by the Garofoli winery.
The 2016 Garofoli Verdicchio dei Castelli di Jesi Superiore Podium is their top white wine. Ian d'Agata wrote in Vinous "Long-lived, pure and fresh with almond citrus and apricot notes. One of Italy's greatest whites"
The 2015 Garofoli Rosso Conero Riserva Grosso Agontano is their best red. Dalla Terra: "Made only in the best years from 100% Montepulciano Superiore. Rich and complex and benefits with age."
Now a little background. The Marche is particularly noted for its many pilgrimage sites. The Basilica Della Santa in Loreto is the most famous. Tradition says that it was built to enclose Jesus's childhood home, miraculously flown over by angels from Nazareth.
Some of the crowds who came to worship stayed at an inn owned by Garofoli ancestors. Hundreds of years ago, Antonio Garofoli saw that he could do better if he made his own wine to go along with the board he gave his guests. One thing led to another - the Garofolis started buying the best vineyard sites around and became the first commercial winery in the Marche. The fame of the quality of these wines led to them being sold all over Italy and Europe. You should try them.
We have been selling Garofoli wines for many years. Not only are these great wines, they age very well and are very reasonably priced.
&nbsp
2016 Garofoli Verdicchio dei Castelli di Jesi Superiore Podium: From Podium, a single vineyard that looks like the front of an ampitheatre. Dry, complex, and rich. Pure and fresh with almond, citrus, and apricot notes. Floral balanced finish. Lots going on. Easily age for 10 years. Excellent Plus 27/bottle 276/case (23/bottle
&nbsp
2015 Garofoli Rosso Conero Riserva Grosso Agontano: Also dry, complex and rich. From single-vineyard Piancarda. Tight and firm at this stage. Cherry and rich plum fruit, a touch of earth and herb. Strawflower accents in the long complex vintage. Hold for 5 years or decant for two hours. Worth it. Excellent 32/bottle 327/case (27.25/bottle)
&nbsp
Special mixed case: Six bottles of each of the above for a special price of $299 (24.92/bottle)
These divinely inspired wines will be here this week.
&nbsp
Order by phone at 617.367.8605, or reserve here: order@federalwine.com
&nbsp
- Peter Hemenway
&nbsp
---
&nbsp
FREE DELIVERY!
downtown on orders more than $75;
in Greater Boston on orders more than $175
&nbsp