Please note that the browser you are using is either outdated or not supported by this website. For a better browsing experience, try one of the following:
Best Red Burgundies under $35 2nd edition - Complete with User's Guide
2016 Naigeon Bourgogne Rouge Vieilles Vignes + 2016 Dominique Gruhier Bourgogne Epineuil L'Ame des Dannots
January 18, 2021
&nbsp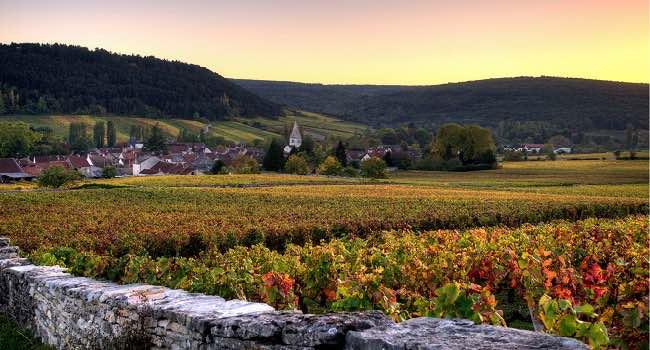 &nbsp
---
&nbsp
Peter P loved the Maranges we offered last November and wanted more. When we told him it was gone, he wrote that he would wait for the next "Best under $30 red Burgundy."
Peter, this offer is for you, (these cost a bit more, but they are worth it)
&nbsp
Pinot noir has become popular recently due to its deliciously fruity strawberry-raspberry notes. but connoisseurs prize it for another quality; it is what winemakers call a transparent grape. Carefully grown and made, it can show character unique to its vineyard's place and soil. This pas de deux of fruit and mineral gives Burgundian pinot noir a dimension that lifts it above most other renditions. That excites connoisseurs so much so that the price of the best vineyards' wine made well command four figure prices per bottle on release.
We've found two red burgundies that echo the majesty of burgundy the way they used to, wines with mineral in their blood with a heart of fruit. Both come from growers with the artistry to craft something fine in the excellent and long lived 2016 vintage. They bear less storied names but echo the carry the fine tension of great burgundy. T have the monumental power and depth of very good Cote de Nuits village wines, if less finely delineated than the 1er crus.
Both are organic, Pierre Naigeon farms biodynamically to boot. The estate has holdings in the Cote de Nuits communes of Gevrey Chambertin, and Chambolle Musigny. In those communes he has vineyard land also that is classified as simple Bourgogne. In 2016 the crop was greatly reduced so he took grapes from the three properties to make one single Old Vine Bourgogne Rouge. The wine is big and bold , full of mineral and majestic in scope, unmistakably Cote de Nuits with strong acids and tannins, major in breadth, minor one in price.
Farther north near Chablis, Dominique Gruhier farms a small vineyard in what was a little-known town of Epeneuil. Before global warming this was too cool to ripen Pinot well . But Dominique Gruhier has made some notable wine using organic practices in some warmer recent vintages. In 2016 his single vineyard Bourgogne Epeneuil L'Ame des Dannots echoes Gevrey Chambertin. and why not? - It is likewise planted on limestone - heavy soils like the better vineyards of that commune.
Bill S., Valentina B. Ed R, Mike E.- and others experienced in burgundy - these wines are for you .
If you are unsure: try them- you might discover something sublime.
&nbsp
2016 Naigeon Bourgogne Rouge Vieilles Vignes; Organic; Color: Medium ; Aroma: rather firm, raspberry, with good depth deep; Mouth: Clean sweet light rather firm, juicy firm tannins, ripe fruit on the finish, vivid Cote de Nuits; Very Good Plus- (Excellent?) 35; Case, $357 (29.75)
2016 Dominique Gruhier Bourgogne Epineuil L'Ame des Dannots- Organic; Color: light red black; Aroma: bright mineral, nice red cherry intensity, striking acid, herbal soil, develops a mineral inflected bouquet with air; Mouth: juicy & round, rather firm, earthy, stone, mid weight , light acid r& tannin notes on the finish; Very Good Plus (-Excellent?) $35 Case $357 (29.75)
&nbsp
Burgundy taster's Pack 6 bottles, 3 of each $189
You can mix 12 bottles of both wines combined at the case price
&nbsp
---
&nbsp
A Guide for New Users
Both wines are very, very good in the grander style of red burgundy . As with young wines from noble vineyards, you'll just get the mineral to start the fruit hides in back,, waiting for air to coax it out.
1 Open one or two hours before serving. Decant if you can, any pitcher will do. If you don't have one, pour your first glass(es) so the wine has a wider surface exposed to the air in both bottle and glass
2 Drink slowly overtime - leave some in the bottle and recork.
3 Taste again the next day
4 Repeat the day after that
5 Possibly again the fourth day
Deicide which day you like the wine the best. Takes the number of days open and multiply by 2 to 2.5. That will approximate the number of years the wine will age for its maximum appeal to you. Caution storage conditions vary ; the warmer yours is above 60 degrees , faster the wine will develop.
&nbsp
---
&nbsp
Order by phone at 617.367.8605, or reserve here: order@federalwine.com
&nbsp
- Len Rothenberg
&nbsp
---
&nbsp
FREE DELIVERY!
downtown on orders more than $75;
in Greater Boston on orders more than $175
&nbsp