Please note that the browser you are using is either outdated or not supported by this website. For a better browsing experience, try one of the following:
Beat the Heat II
Lighter Wines for Summer Swelter
August 12, 2020
Want something cool and light to relieve the heat and humidity? So many found our June Beat the Heat Case just the thing that most of those wines are gone, so we were able to repeat one and found others just as good.
&nbsp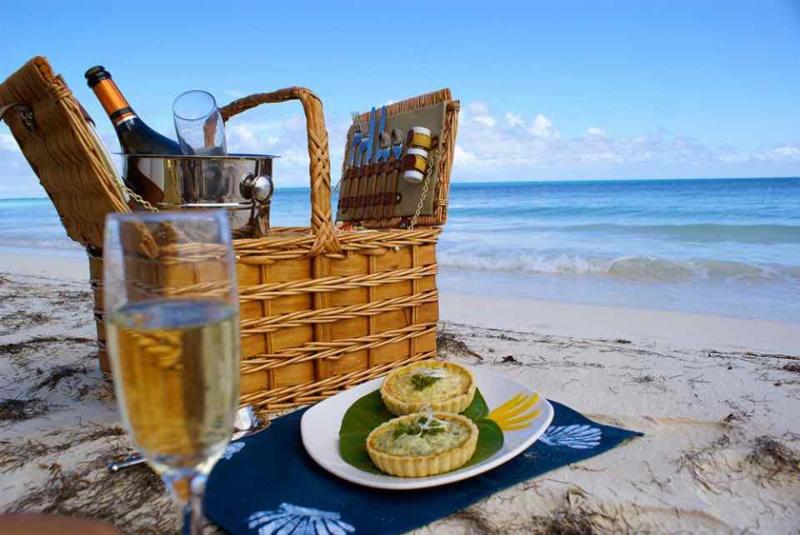 &nbsp
Beat the Heat II
Some people like lemonade, some like a gin and tonic. This month's six are for those of you who want wine that that will refresh the way those do. Light to lightish in body, some very light in alcohol. Relieve the heat with them lightly chilled, even the reds . They are for summer heat relief.
Some people like the coolness of the mountains. So do some grapes. The Jacquere grape native to subalpine Savoie makes some of its best delightfully fresh and low alcohol whites. The Quenard estate grows this Jacquere in the Abymes or gullies of the landslide from Mont Granier year in 1248. The wine is light, fresh, and refreshing with just enough fruit to round it out and is very easy on the palate and the stomach.
For some August is Motorsports Awareness, Brownies at Brunch, Catfish, Crayon Collection, Goat Cheese, Hair Loss Awareness,or Water Quality Month.* Around here August is Pinot Blanc Month. The grape is light andcrisp, very direct, lovely with seafood. Like its parent Pinot Noir, it's always easy on the palate. Unlike Pinot Noir, it's easy on the wallet. Under whatever name it goes by, it plays nicely to summer seafood.
Auxerrois is the name of a particularly lush and juicy variant of Pinot Blanc. It mostly lives in Alsace, but the Brothers LeLievre make it in the Cote de Toul in neighboring Lorraine. Their name means "the hare" in French. The odd rabbit they put on the bottle's label gives the wrong impression of the lithe and lively wine within. It dances on the tongue much more gracefully than Thumper. We loved it for its very, very pretty grace.
In Germany the grape is Weissburgunder, the white grape of Burgundy, which is where the mutation that created Pinot Blanc occurred . Burklin-Wolf, in Germany's sunny Pfalz, has long been noted for its dry white wines. Their 2017 shows a bit of barrel to start but once opened, opens to a lovely round and layered citron-lemon fruit. For seafood also, but this would take bolder dishes.
La Fraghe is near the shores of Lake Garda in the heart of Italy's northern Bardolino district. Here Matilde Poggi farms her Corvina and Rondinella grapes organically to produce authentic, food friendly wines. The 2019 Le Fraghe Bardolino Rodon Chiaretto Rosato is a bright, fresh, and expressive rose that seems to work particularly well with rich fish dishes.
Les Cerisiers, the cherry trees, is an apt name for the red Cabernet Franc that Chateau Targé makes in the Loire town of Saumur Champigny. The region's Cabernet Franc based wines used to be the strong, searingly tannic Parisian bistro served in pichets to cut the fat of cote de porc. Targé has kept the grape's sweet Jekyll character and excised its tannic Hyde. This pleasantly easy and lively fellow is good company for any meat; red, white, or chicken.
The 2018 Clos Fornelli La Robe d'Ange continues the theme. Deeper and darker, it comes from Corsica's fragrant Sciaccarellu, grape. The grape is redolent of violets, and that as well as cherries red and black is what the wine gives. More robust, it is nonetheless smooth and medium weight . It loves red meat.
* Guaranteed real. We found them on the Internet
&nbsp
Beat the Heat II
&nbsp
White
2019 Quenard Vin de Savoie Les Abymes; Aroma: rather light sweet ripe intense, pretty, clean mineral; Mouth: lightly acid rounded fresh, clean fine acidity, lightly lemony, clean fresh, dry pleasantly bitter on the finish; Very Good Plus $18.99
2017 Burklin Wolf Weissburgunder; Aroma: rich barrel, notes to start then opens to heady, lively rather pretty citron notes; Mouth: woody at first, opens to brighter fruit, clean, lifted, even a little refreshing spritz; Very Good Plus 17.99
2018 Lelievre Cote de Toul Auxerrois; Aroma: soft and lightly lemony, hints at mineral ; Mouth: light rounded fruit, fresh, light midmouth acid, a sylph-like backing minerality, easy & pleasant; Very Good Plus18.99
&nbsp
Rose
2019 Le Fraghe Bardolino Rodon Chiaretto Rosato: Organic, Pale pink. Wild strawberries and herbs with accents of orange peel and cinnamon. Refreshing and bright. Very Good Plus 14.99
&nbsp
Red
2018 Ch de Targé Saumur Champigny Les Cerisiers; Color: medium dark, opaque; Aroma: fresh fruit, bright and rounded on the attack, cherry; Mouth: bright clean juicy, good acids, forward classic herbaceous Cab Franc without its tannic edge, bright crisp finish, good length; Very Good 14.99
2018 Clos Fornelli La Robe d'Ange- Organic; Color: dark red black; Aroma: heady & low acid, dark cherry, hint of velvet; Mouth: bright black cherry. fine texture, medium bodied, spicy acidity, clean forward, juicy, very fine tannins, clean & and smooth textured, broad ending with crisp acid; Very Good Plus 19.99
Take 10% off any 6 to 11 of these wines
Take 15% off any 12 or more
Or take 'em all
The Beat the Heat II Case
2 each of the 6 wines $182
Order by phone at 617.367.8605, or reserve here: order@federalwine.com
&nbsp
Please pass this on to any friends who are wine enthusiasts!
&nbsp
- Len Rothenberg
&nbsp
FREE DELIVERY!
downtown on orders more than $75;
in Greater Boston on orders more than $175
&nbsp