Please note that the browser you are using is either outdated or not supported by this website. For a better browsing experience, try one of the following:
Barolo and Barbaresco Vintages
From the La Spinetta Library Cellar
October 18, 2019
&nbsp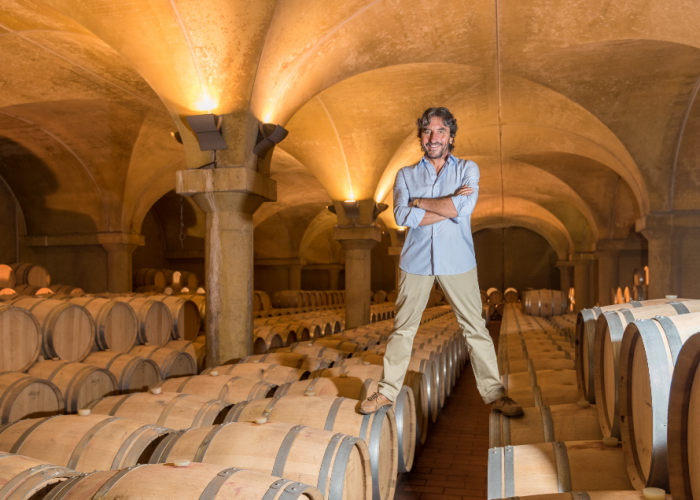 &nbsp
The wines of Piedmont have gotten really popular in America over the past ten years. All the wine magazines know who the players are and so do the consumers. More recently there has been a huge rise in demand for older vintages of Barolo and Barbaresco. They are getting more and more difficult to find.
Well, La Spinetta is certainly one of the players and Giorgio has made certain older vintages available to us from the library in his cellar. All of the wines in this offer are great wines with unique personalities. All are powerful and elegant.
The Barbaresco Gallina tends to be the most fruit forward and comes around slightly earlier. The Barbaresco Starderi is from a vineyard right next door and shows a slightly more aggressive structure. The Barbaresco Valeirano is from the highest elevation vineyard (in Treiso) and shows the most spice.
The La Spinetta Barolo Campe tends to be a dramatic and complex Barolo. You can almost feel the vineyard wind in the wine.
&nbsp
These outstanding wines will arrive in mid December
All of these mix and match as noted for quantity discounts
&nbsp
2005 Barbaresco Gallina 199/bottle 179/bottle (any six) 169/bottle (any twelve)
2006 Barbaresco Starderi 199/bottle 179/bottle (any six) 169/bottle (any twelve)
2007 Barolo Campe 248/bottle 223/bottle (any six) 211/bottle (any twelve)
2008 Barbaresco Valeirano 199/bottle 179/bottle (any six ) 169/bottle (any twelve)
Riserva Magnums
2004, 2006, or 2008 Barbaresco Gallina Riserva 499/magnum NET
2004, 2006, or 2008 Barbaresco Starderi Riserva 499/magnum NET
2004, 2006, or 2008 Barbaresco Valeirano Riserva 499/magnum NET
2004, 2006, or 2008 Barolo Campe Riserva 640/magnum NET
&nbsp
Order by phone at 617.367.8605, or reserve here: order@federalwine.com
&nbsp
- Peter Hemenway
&nbsp