Please note that the browser you are using is either outdated or not supported by this website. For a better browsing experience, try one of the following:
An Offer of Fine Bordeaux at Reasonable Prices
Fine Choices
September 30, 2020
&nbsp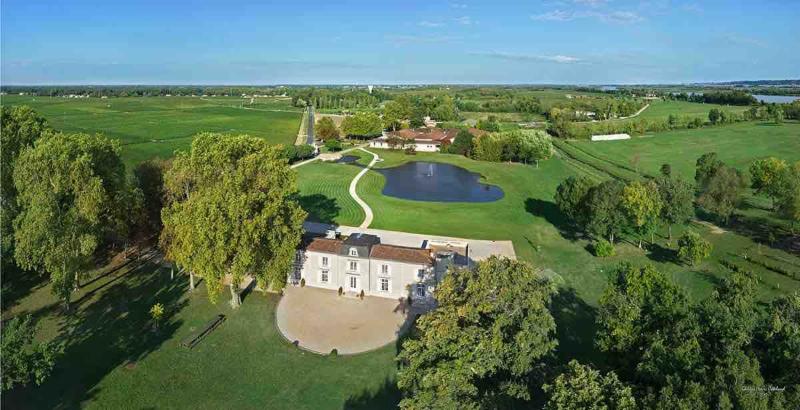 ---
&nbsp
In Stock
Our Best Budget Claret
Unusual in character, grape and especially price
&nbsp
2016 Ch. La Croix de Bel Air Graves Rouges (Cote de Bourg);
Malbec is almost a third of this blend and grown on graves rouges, red gravel, both unusual for bordeaux,. The synergy does wonders, giving a wine with intriguing combination of smoke and wild plum, wrapped in velvet for the tongue. The best budget Bordeaux we have tasted this season, extraordinarily pleasurable at a price of vin ordinaire
&nbsp
2016 Ch. la Croix de Bel Air Graves Rouges (Cote de Bourg); Color: very dark, ; Aroma: heady rather aromatic light spice, lifted softly ; Mouth: clean light pretty intriguing soft smoke, smooth textured , intriguing firm; Very Good Plus16.99; Special Case 167.88 (13.99) In stock
&nbsp
Special Prearrival Prices
New Moderately priced Bordeaux
These will arrive in the third week of October
&nbsp
2016 La Vaisinerie (Puisseguin St Emilion)
Lighter all merlot, a star from a St. Emilion satellite.
&nbsp
" a subtle, complex bouquet of red berry fruit, sage, rose petals and a touch of tobacco. It just needs some coaxing from the glass. The palate is medium- bodied with fine-grained tannin and unashamedly classic in style. The classy, tobacco-tinged finish feels long and satisfying. Excellent. Neal Martin Vinous
&nbsp
2016 Ch. Vaisinerie Merlot (Puissguin Saint Emilion); Aroma: deep and heavy , full, soft rich; Mouth: clean fine acid elegantly styled but soft, with a nice herbal back, clean & long ; Very Good Plus $19.99, Prearrival Case, 191.88 (15.99)
&nbsp
2015 Aurore de Dauzac (Margaux)
We were very happy that we could get more of what was one of our favorite Bordeaux from last year. The second wine of Ch. Dauzac, is in the richer style of Margaux, a very balanced and satisfying wine
&nbsp
2015 Aurore de Dauzac (Margaux); Color: very dark black; Aroma: sweet fruit intense, very nicely ripe, juicy bright and broadly earthy; Mouth: clean fine firm, juicy sweet fine acid rounded & fleshy, mouth-filling, with fine underlying tannins, still a bit young, with much promise; Very Good – Excellent $40, Prearrival Case, 383.88 (31.99)
&nbsp
2018 Saintayme (Saint Emilion Grand Cru)
A new breakout wine from Denis Durantou of Château L'Eglise Clinet, all Merlot with 30% new oak
&nbsp
"Deep garnet-purple colored, it bursts from the glass with plum preserves, crushed blackberries and chocolate-covered cherries with hints of lavender, unsmoked cigar and fragrant earth. Medium to full-bodied, the palate reveals beautiful freshness and elegance with soft tannins and loads of mineral sparks on the finish." Wine Advocate
&nbsp
"Vibrant ruby in colour, this is a touch austere right now, subdued but rippling with potential. The plump and glossy fruits are good quality and the palate is well structured, with clear lift on the finish. It may be holding back right now but it has a long life ahead. 30% new oak." Decanter
$29.99, Prearrival Case, 287.88 (23.99)
&nbsp
2016 La Fleur de Bouard (Lalande de Pomerol)
Owned by Hubert de Bouard of Ch Angelus and made in his opulent style
– 85% Merlot 15% Cabernet Franc
&nbsp
"Gorgeous. Sweet, floral notes lift the red berry fruit in this gracious, mid-weight wine. Raspberry, wild flowers, mocha, spice and mint all run through this lithe, silky wine. The 2016 possesses notable silkiness, nuance and finesse. This is a terrific showing." Antonio Galloni Vinous
"A little youthfully reticent to begin, giving way to provocative crushed rocks, tilled soil, mossy bark and cigar box scents over a core of blueberry compote, black raspberries and blackberry pie with a waft of dried herbs. Medium to full-bodied, the earth-laced palate is positively charged with energy, framed by very fine-grained tannins and wonderful freshness, finishing on a lingering mineral note Wine Advocate
2016 La Fleur de Bouard $45, Prearrival Case, 431.88 (35.99)
&nbsp
another fine wine with de Bouard winemaking
2016 Chateau Bernadotte (Haut-Medoc)
"With firm, cedary oak tannins this has clearly gone the rounds with a barrel, but has some lovely juicy fruit to balance it out. An enjoyable wine that steals up on you and makes you smile….. now has Hubert de Bouard consulting. Decanter
&nbsp
2016 Ch. Bernadotte (Haut Medoc); Color: very dark black; Aroma: chewy chocolate, bright herbal edge; Mouth: bright clean fin e acid rounded smooth textured, complete; Very Good Plus $26.99, Prearrival Case, 263.88 (21.99)
&nbsp
Great Value in a Better than Everyday White Bordeaux
2018 Château Thieuley Blanc (Bordeaux Blanc)
&nbsp
Semillon gives richness, Sauvignon Blanc , edge, and rare sauvignon Gris a heady aromatic
"offers a lovely combination of textural richness and freshness. White flowers, mint, sage and lemon peel add nuance. In the glass, the 2018 is super-expressive and bright, not to mention full of personality." Anthony Galloni, Vinous
"a clean, light bouquet of lime flower and citrus. The well- balanced palate is quite fat in the mouth, offering grass clipping and orange peel notes mixed with white chocolate on the finish. Fine. Drinking window 2019-2024" Neal Martin,
&nbsp
Only $17.99, Prearrival Case, 173.88 (14.49)
&nbsp
Order by phone at 617.367.8605, or reserve here: order@federalwine.com
&nbsp
- Len Rothenberg
&nbsp
---
&nbsp
FREE DELIVERY!
downtown on orders more than $75;
in Greater Boston on orders more than $175
&nbsp