Please note that the browser you are using is either outdated or not supported by this website. For a better browsing experience, try one of the following:
Now Available - Amazing Basque White Superstar
Hasi Berriak Bizkaiko Txakolina
January 18, 2022
&nbsp
Free Delivery - see below
&nbsp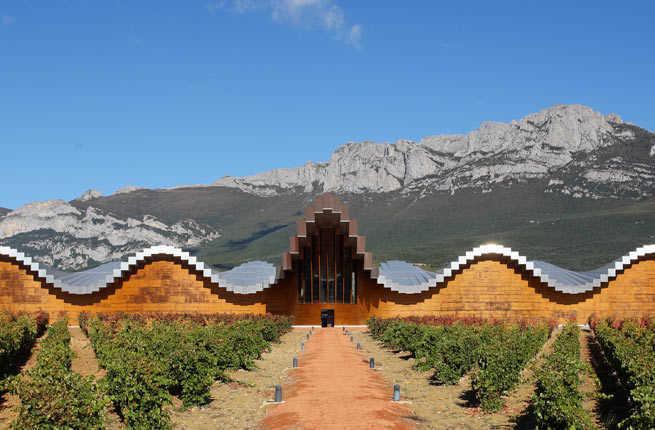 &nbsp
The Basque country straddles the border. between Franc and Spain on the Bay of Biscay. The people here have their own language. They have tapas, their type of food. Their white wine is Txakolina. They also have two mountain ranges and inlets with very steep cliffs by the sea. Quite remarkable.
Tzakolina is a wine of infinite simplicity. After we had a bottle with lunch at Neptune Oyster, I claimed that the wine with the seafood crudo was a perfectly pure simple pleasure. Even more, I would argue that Tzokolina is the Mandelbrot set of white wine. From its initial simplicity, it grows into an infinite expression of like-minded patterns.
Into this world of micro wine production, we introduce you to David Zabalz and Arkaitz Gabantxo. These two engineers decided to show the world how great Txakolina can be. They took the land and vines from David's grandfather and started the biodynamic Hasi Berriak winery. The two main grape varieties are Hondarabbi Zuri and Hondarabbi Zerratia. Nobody has a clue where these varieties came from. Most Hasi Berriak small production was only served at 3 star Michelin restaurants in Basque Country until the pandemic. Now, some of it is available to us.
The 2020 Menpe Bizkaiko Txakolina is technically their entry-level wine. This is bright and expressive with crisp acid-driven structure and distinct salinity. The 2020 Nekazari Bizkaiko Txakolina is fermented in amphora and spends more time on the lees. It is reserved and dignified as layers of distinction unfurl.
I tell people that your first sip of Txakolina will make you feel like you just splashed your face with cold seawater on a hot day. It is a wine for discriminating enthusiasts. One can expect to find tangy acidity, freshness, salinity, lime zest, and green apple, among other things. The wine is served with everything in Basque Country and is perfect with shellfish and seafood crudo.
&nbsp
2020 Hasi Berriak Menpe Bizkaiko Txakolina: Very Good to Excellent 22/bottle 228/case (19/bottle)
2020 Hasi Berriak Nekazari Bizkaiko Txakolina: Excellent 31/bottle 312/case (26/bottle)
&nbsp
Special mixed case: six bottles of each of the above for a special price of $270 (22.50/bottle)
&nbsp
Order by phone at 617.367.8605, or reserve here: order@federalwine.com
&nbsp
- Peter Hemenway
&nbsp
---
&nbsp
FREE DELIVERY!
downtown on orders more than $75;
in Greater Boston on orders more than $175
&nbsp