Please note that the browser you are using is either outdated or not supported by this website. For a better browsing experience, try one of the following:
2011 Ezio Cocito Barbaresco Baluchin Riserva + 2015 Cigliuti Barbaresco Serraboela
A Barbaresco Bonanza
November 10, 2020
&nbsp
Free Delivery - see below
&nbsp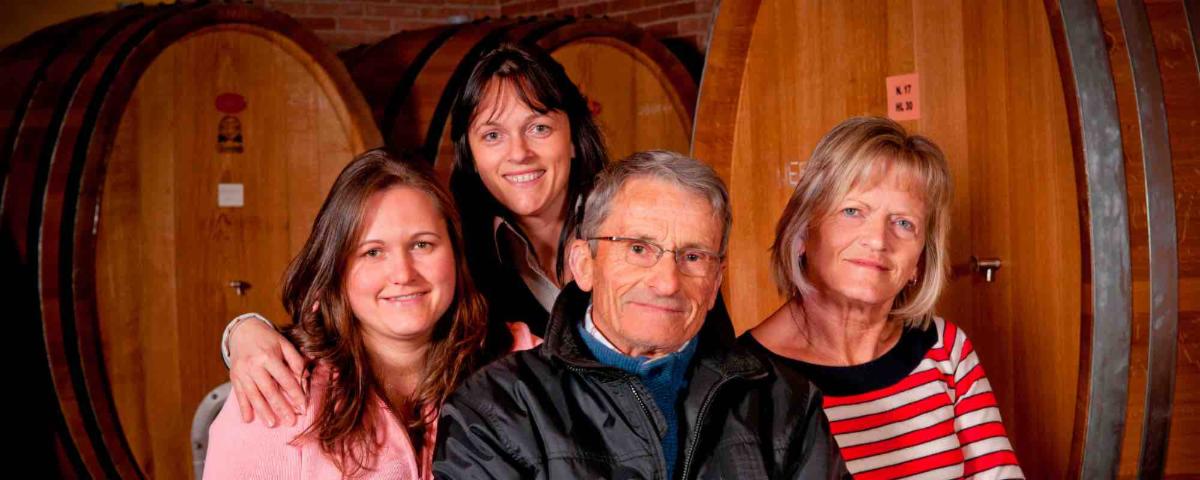 &nbsp
The best traditional Barbaresco and the best value modern Barbaresco? Good idea. The Cigliuti family have been farmers in Piedmont for four generations. When Renato Cigliuti took over the estate in 1964, he changed everything. The philosophy became quality over quantity. His neighbors thought he was crazy. He began green harvesting to limit quantity. He practiced natural viticulture and wine making with native yeasts. He began bottling single vineyard wines. The Serraboella vineyard in Neive is the best of these. Today Renato and Dina let their daughters Claudia and Sylvia run the place and everything is absolutely first class. The 2015 Cigliuti Barbaresco Serraboella is the current release. This has been my favorite Barbaresco since I first tasted it with Renato in 1985. This is traditional and aged in large Slavonian and French barrels. Serraboela has this particular aromatic wind that blows through the vineyard. You can smell the wind in the wine, which is unique.
Meanwhile Ezio Cocito inherited the highest elevation portion of the Baluchin vineyard from his farming family. His first vintage was 2000. Ezio is in the horse business. He also loves wine. What happened was Giorgio Rivetti and Ezio made a deal. Ezio could make his wine at La Spinetta in return for taking care of Giorgio's horses. The 2011 Ezio Cocito Barbaresco Baluchin Riserva is the current release. As usual, the wine has razor sharp aromatics and is precise and focused. This is modern style, aged in French barriques, 30% new. All of this is amazing. The icing on the cake is the price. Ezio makes this wine because he loves Barbaresco and wants to share it with us. He does not need the money.
&nbsp
2015 Cigliuti Barbaresco Serraboela: Beautiful and expressive with deep fruit and subtle power. Hazelnut blossoms and violet with dark cherry and Asian spice. Notes of forest floor in the long balanced finish. Superb $80/bottle Special six pack: $408 (68/bottle)
2011 Ezio Cocito Barbaresco Baluchin Riserva: Blue violets, cherries, flint and ash Gracious, precise and focused with notes of mint in the mineral expressive finish. Excellent Plus $64/bottle Special six pack: $326 (54/bottle)
&nbsp
Wines will arrive tomorrow. Limited availability on both
&nbsp
Order by phone at 617.367.8605, or reserve here: order@federalwine.com
&nbsp
- Peter Hemenway
&nbsp
---
&nbsp
FREE DELIVERY!
downtown on orders more than $75;
in Greater Boston on orders more than $175
&nbsp