Please note that the browser you are using is either outdated or not supported by this website. For a better browsing experience, try one of the following:
Recommended Chateaux
A closer look at some of the best 2022 Bordeaux Futures
June 15, 2023
&nbsp
BORDEAUX 2022 EN PRIMEUR
"In forty-five years of regular observing of Bordeaux wines,
I don't think I have ever seen the birth of such a great vintage,"
Michel Bettane, noted French wine critic
&nbsp
Two Chateaux that have outdone themselves in 2022
&nbsp
Ch Giscours, Margaux
Years ago as an apprentice in Bordeaux at the negociant Sichel, I spent a lot of time and drank a lot of incredible vintages at Ch. Giscours. I am pleased that their 2022 has gotten great press. Neal Martin and William Kelley remark that the 2022 is reminiscent of Giscours' heyday of the 1960s and 70s whose quality I knew well. It is very high praise
" It has a delightful and sensual bouquet with lifted, violet and peony-scented blueberry and black cherry fruit. This is very well-defined and perhaps the purest I have encountered from barrel. The palate is medium-bodied with a disarming silky texture, harmonious and focused. It's mineral-driven with a poised and pixelated finish. Certainly, this represents one of the best wines from this Margaux estate in recent years, echoing their golden period of the 60s and early 70s. Exceptional" Neal Martin Vinous
"this estate takes another step up, delivering a deep and characterful wine redolent of cherries, dark berries, violets, peony and forest floor. Medium to full-bodied, broad shouldered and layered, it's deep and elegantly muscular, with impressive concentration, abundant but refined tannins and a structural authority reminiscent of the great Giscours vintages of the 1970s. Why is it so good? There are many reasons, but one is the high proportion of old vines—almost 60% of the blend deriving from vines that are over 50 years old—in a vintage that favored vines with deep, well-established root systems. Outstanding - Extraordinary" William Kelley, Wine Advocate
"A seriously impressive and beguiling Giscours in 2022 and one of the most elegant. A remarkable wine with gorgeous clarity and purity and just the most gentle seduction, even more so because it really doesn't feel as if it's trying too hard yet still delivering depth and complexity. Fresh and lifted, fragrant and so juicy but with textured tannins that give both the weight, structure and density to the quite bright, tangy, vibrant fruit. Nicely composed, feels quite powerful yet restrained and finessed offering lots of immediate drinking appeal but with a serious backbone that suggests long ageing too. Elegant, fineseed, subtle confidence with such cool minerality that gives freshness all the way through. It's not the most dense, or fleshy, but so refined. A compelling wine. Outstanding" -Extraordinary Georgie Hindle, Decanter
Technical details: 3% Cabernet Franc completes the blend. 3.70pH. A yield of 27hl/ha, the lowest ever. No second wine this year. 100% grand vin. Ageing 17 months, 50% new oak. 10-15% press wine. no SO2 added until blending and using bio-protection (yeasts) to protect the must.
$69 minimum order 6 bottles
2022 Ch. Phelan Segur, St. Estephe
Phelan Segur is the exact example of what I try to find in each En Primeur campaign. Although not classified in 1855 ,it has been making wines that Bordeaux insiders recognize as top classified quality without the top classified price.
"it has an enticingly pure bouquet with blackberry and bilberry fruit, blackcurrant, iris flower and light iodine scents. Very intense and focused. The palate is medium-bodied with svelte tannins, a liberal sprinkling of freshly cracked black pepper laced over the black fruit. A quintessentially Saint-Estephe with a structured and very persistent finish. Allowing the wine to open in the glass, it reveals impressive depth (more so than the 2019 and 2020) and precision. This will require several years in bottle, but it will certainly be worth the wait. ~Exceptional" Neal Martin Vinous
"A delicious and well-constructed wine. Polished, balanced and just so drinkable …. A gorgeous texture straight away, clean and clear, juicy, vibrant and grippy with a chalky, flint and graphite element to the fine tannins. You really feel they've taken the best the vintage had to offer with precise definition to all the elements; ripe bramble and cherry fruit, high acidity with a wonderful spiced and mineral signature from the St-Estephe terroir. A combination of power and charm that builds in structure and intensity while keeping a mouthwatering energy from start to finish. A top buy ~ Outstanding" Georgie Hindle Decanter
"shaping up to be a gem. A burst of dark red/purplish fruit makes a strong opening statement. Sweet floral, spice and pomegranate caress the palate. The 2022 is immediately sensual and engaging. There is a bit of graininess in the tannin that is the only question mark here. This will be a fascinating wine to follow. ~Outstanding" Antonio Galloni-Vinous
Technical Details: 75% grand vin production 50% vinified using indigenous yeasts- five strains taken from five plots and used to vinify grapes from each of their respective parcels. It was cropped at 28hL/ha with 14.2% alcohol the pH is 3.8. 56% Merlot, 42 % Cabernet, 2% Petit Verdot Loss of 30% production due to hail. Will age in 55% new oak
$55, 6-bottle minimum order
&nbsp
---
&nbsp
2022 Château Gruaud-Larose, St-Julien, 2ème Cru Classé,
The Greatest Gruaud Ever?
&nbsp
The critics taste Gruaud to be among the best St. Julien 2022s
&nbsp
"terrific … unfurls in the glass with deep aromas of minty blackberries, violets and pencil shavings. Medium to full-bodied, deep and layered, it's elegantly muscular, with a broad attack that segues into a concentrated mid-palate framed by supple, powdery tannins. Richer and more brooding than its 2020 and 2019 counterparts, it confirms Gruaud's return to the Saint-Julien élite. Outstanding – Extraordinary" William Kelley, Wine Advocate
"It has an impressive bouquet with pure blackberry and raspberry fruit, black truffle and sous-bois scents. I am impressed by its delineation and focus; frankly, these are the nicest aromatics I've encountered for a while at this address. The palate is medium-bodied with fine-grain tannins. I cannot remember a Gruaud at this nascent stage that exhibits this level of energy and tension deriving from the Cabernet Sauvignon extracted at the beginning of vinification. There's much more precision here. Mineral-driven toward the finish, this easily surpasses vintages made at the estate over the last decade and more. Perhaps like the legendary Gruauds of old (1982, 1961, 1928, even 1870)? Gruaud reborn. Outstanding - Exceptional " Neal Martin, Vinous
"offers up an exotic melange of blackberry fruit, cloves, espresso, licorice, bittersweet chocolate and incense. This full-throttle Saint-Julien is not exactly subtle, but its balance is impeccable. Readers should expect an unctuous, dense wine with tons of concentration, a good deal of new oak and all the pedigree to hold it all together. Outstanding" Antonio Galloni, Vinous
"The wine continues to express its terroir with force and eloquence, thanks to a refined extraction which bring it tactile sensations of rare distinction. More supple but no less impressive, the best of its appelation. At this level, unique value for money." Bettane Desseauve
"gives terroir typicality with crystalline purity and such overall charm. Smooth and supple, silky but firm, generous but serious. Gorgeous acidity keeps the palate lifted and fresh while the concentrated fruit and quite present tannins give the structure and frame. I love the detail and purity, powerful and strong but refined. Direct with energy and juicy, vibrant acidity. Mineral, graphite and liquorice aspects grip the palate and linger on the finish with soft spices. Has a very moreish quality with approachability but the racy core and intense backbone suggests long ageing potential .Outstanding" Georgie Hindle , Decanter
Technical Details The most cabernet ever at 83%, 14% Merlot and 3% Cabernet Franc, planned to age 18 months in 95% new oak. first year certified organic, 13.64% alcohol less than many other properties 3.8pH. 3.45g/l total acidity. Grand Vin 40% production. 13% press wine (only Cabernet Sauvignon).
$99 , One bottle minimum order
&nbsp
---
2022 Chateau Rauzan Segla "Fabulous" "Brilliant" "Supremely Well-crafted Margaux"
&nbsp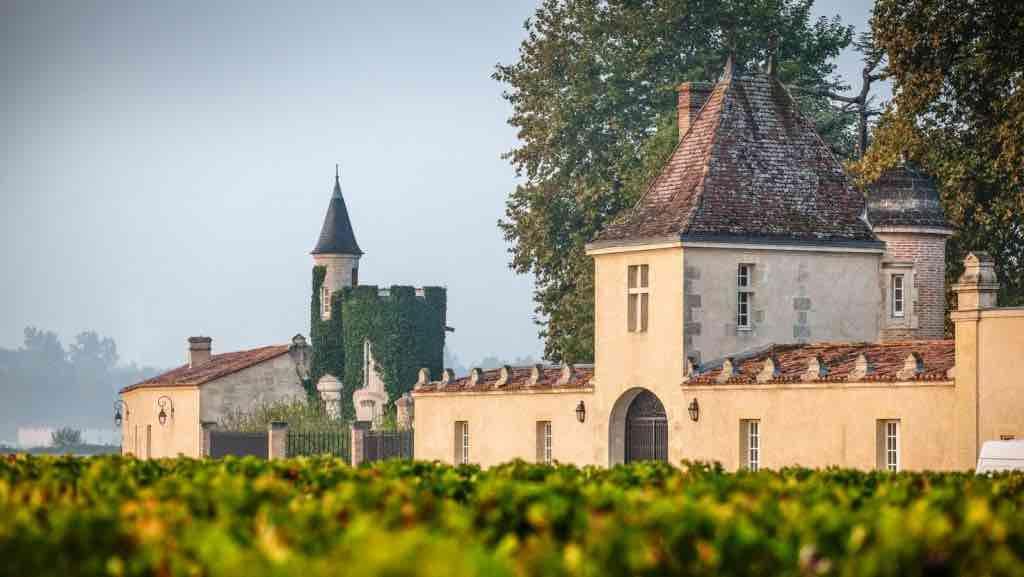 &nbsp
"a beautifully sensual, charming wine, bursting with aromas of cherries, dark berries and plums mingled with hints of violets, sweet loamy soil and pencil shavings. Medium to full-bodied, deep and layered, it's fleshy and enveloping, with an ample core of vibrant fruit, supple tannins and a long, succulent finish. Extraordinary" William Kelley, Wine Advocate
"This has a very opulent bouquet with layers of black cherries, créme de cassis and violets. Perhaps just a little too decadent? The palate is medium-bodied with fine balance, grainy tannins, very pure and focused with quite a minerally finish. Long in the mouth. It's just missing that knockout blow at the moment, yet it's still a supremely well-crafted Margaux, Outstanding to Exceptional" Neal Martin Vinous
"a rich, opulent wine that very much reflects the nature of this radiant, dry year. Super-ripe dark plum, cassis, chocolate, gravel, cloves and new leather build as the 2022 shows off its unabashedly opulent personality. Even with all of its intensity, the 2022 retains tons of persistence and energy. It's a fabulous wine in this tricky vintage Outstanding to Exceptional" Antonio Galloni, Vinous
"Gorgeously fragranced on the nose with perfumed black fruits and pink flowers - smells very Margaux. Clean and crisp, a beautiful precision from the start with ripe and rich fruit but cool fresh acidity and sleek, fine tannins. A little shy, still compact and tightly knitted, but lovely detail, so well worked, almost delicate but there's still quite fleshy, plush fruit. Excellent concentration but delivered with an easy sleight of hand, expanding with time in the glass. Glamorous, scented, inviting, deep and seductive. A brilliant and totally moreish wine. Outstanding" Georgie Hindle Decanter
Technical Details: 72% Cabernet Sauvignon, 26% Merlot and 2% Petit Verdot; 30hL/ha, the east-facing sides of the vines, which see the afternoon sun, were picked separately, along with anything that showed signs of stress. matured for 18 months in 50% new oak., 14.5% 3.7pH
Offered by the bottle, $118
&nbsp
&nbsp
---
Special Values
Chateau Haut Bages Liberal, Pauillac
Chateau Gloria, St. Julien
&nbsp
You do not need me to tell you that Mouton or Petrus are the top of the vintage and should be purchased by the case. I can help by highlighting those with extremely high quality-price value and, most importantly, are available. Two wines under $50 today are exactly that in the opinions of a dozen or so wine critics.
&nbsp
Chateau Haut Bages Liberal, Pauillac
"It has an entrancing bouquet with blackberry, briary, crushed stone and light estuarine scents, understated initially but rapidly gaining intensity. The palate is medium-bodied, fresh and saline with sculpted tannins, stunning balance and a mineral finish. This is an outstanding, vivacious 2022. Outstanding to Exceptional " Neal Martin Vinous
" shaping up to be a jewel. Bright and aromatic, with notable structure, the 2022 is beautifully put together. Red/purplish fruit, rose petal, mint and blood orange all race across the palate. A wine of dynamic energy and drive, Haut-Bages Liberal is super-impressive in this tasting. I can't wait to taste this from bottle. Outstanding to Exceptional " Antonio Galloni, Vinous
"lovely, bursting with aromas of blackberries and cherries mingled with notions of orange zest, rose petals and violets. Medium to full-bodied, fleshy and gourmand, with lively acids and a bright, chalky finish, William Kelley, Outstanding " Wine Advocate
"Round and smooth, so pure, like silk, just so beautifully textured straight away with clear bite, bright fresh upfront fruit – tangy strawberries, raspberries and black cherries with powdery, chalky, and tense tannins giving both the frame but also a charming appeal. It's intense but controlled and finessed. Maybe lacking a touch of fruity fleshiness right now but the Cabernet is at the fore, giving the backbone and the seriousness. So well executed –a shining star of an estate with such beautiful pure wines. The pH and alcohol are low with the acidity coming from the chalk and limestone terroir, all well integrated giving an elegant, very drinkable aspect while still having underlying power and direction. Crystalline with exceptional energy. Outstanding" Georgie Hindle Decanter
Technical Details: Biodynamic viticulture 87% Cabernet Sauvignon, 13% Merlot. Yields 45hL/ha. 13.9% ABV, 3.54 pH. Ageing: 16 months, 40% in new oak barrels, 40% in barrels of one wine, 20% in amphorae.
$49 offered in multiples of 6
&nbsp
Chateau Gloria, St. Julien
"It has a perfumed, floral nose with crushed violet infusing the black cherry and blueberry fruit. The palate is medium-bodied with sumptuous tannins that belie the structure underneath. With pure fruit and well-judged acidity, this 2022 is sensual with a persistent and lightly spiced finish. Superb. Neal Martin Vinous
"terrific. Bold and punchy, Gloria offers all of its typical charms but with an extra kick of fruit richness. Sumptuous red/purplish fruit, blood orange, spice, mint and rose petals are nicely dialed up in this super-expressive, delicious Saint-Julien. Outstanding" Antonio Galloni, Vinous
"Juicy and alive, energetic from the start, bright and vibrant with juicy, well-integrated tannins plumped up concentrated dark fruit giving the strength and richness. Broad and full with lots to offer, appealing and easy to enjoy with a sweet succulence at the end that lifts the whole palate and makes you want to try it again. Some salty, mineral touches on the finish too gives a nice lingering mineral flavour. Outstanding" Georgie Hindle, Decanter
"bursts with aromas of cherries, sweet berries, petals and spices, framed by a deft touch of creamy new oak. Medium to full-bodied, rich and fleshy, with a succulent, enveloping core of fruit and supple tannins, it's a gourmand but nicely balanced Saint-Julien that will offer a broad drinking window. Outstanding" William Kelley, Wine Advocate
Technical Details: 50% Cabernet Sauvignon, 35% Merlot, 6% Cabernet Franc and 9% Petit Verdot. A yield of 34hl/ha. Matured in 40% new oak.
$47 offered in multiples of 6
&nbsp
---
&nbsp
&nbsp
Palmer has a strong following, as Thomas Duroux's winemaking with a high percentage of Merlot makes it often seductive and creamy in texture. The critics love the 2022.
&nbsp
"The 2022 Palmer is a wine of sublime beauty and refinement. Silky, caressing and super-expressive, the 2022 is also one of the most surprising wines of the year in that it does not show the drought or heat of the growing season at all either in its flavor profile or feel. Succulent black cherry, plum, leather, licorice, spice and dried herbs lend notable complexity throughout. The 2022 starts off rather slow, and then really explodes on the back end. It is a magnificent wine in every way. Exceptional, Great, Profound Antonio Galloni, Vinous
&nbsp
"Sharp, energetic, racy and electric. The power and concentration is evident in the dark, rich, concentrated fruit with tannins that grip and take hold with a crushed stone texture, liquorice, graphite, tobacco and cool mint spice. The expression is exceptionally delineated with focus and push from start to finish. Quite bold and charged, but I love the succulence, the perfumed fruit, chalky sensation and overall sense of confidence. In high definition in terms of sharpness and tang to the fruit. A big wine but delivered with poise. Outstanding" Georgie Hindle, Decanter
&nbsp
As is the case at neighbor Château Margaux, the 2022 Palmer is one of the most powerful wines this estate has ever produced. A blend of 51% Cabernet Sauvignon, 45% Merlot and 4% Petit Verdot, it offers up aromas of blackberries, burning embers, violets, iris and sweet soil tones, followed by a full-bodied, broad and expansive palate, its velvety attack segueing into a rich and layered core. Supple, seamless and concentrated, it checks in at 14.4% alcohol and a rather high pH. worth a special effort to find and purchase. Extraordinary, Classic " William Kelley Wine Advocate
&nbsp
2022 Ch. Palmer $396 the bottle, can be purchased by the bottle
&nbsp
---
&nbsp
Two Superstar Over-performers
&nbsp
These two "super stars" of the vintage should be priced much higher. Although we got as much as we could, in this short vintage, that is not a lot.
&nbsp
2022 Chateau Grand Puy Lacoste, Pauillac
Vinous' Neal Martin rates this above Lafite and Mouton. He writes:
"There is 14.2% alcohol. Therefore, this lends this GPL a little more precocity and sensuality compared to other vintages, not cut from the same "classical" cloth as, say, the 2019 or 2020. Underlying this velvety veneer are enticing traits of freshly-rolled tobacco and undergrowth. The palate is medium-bodied with finely-sculpted tannins. Silky smooth in texture, so much so that it belies that backbone underneath. There is a peacock's tail of mineral-rich, quite peppery black fruit on the finish, completing a Pauillac endowed with huge potential. Exceptional (His highest rating)"
&nbsp
Georgie Hindle Decanter
Gorgeous vibrant purple colour in the glass, deep and darkly scented, black bramble fruits, flowers, cinnamon, dark chocolate and liquorice. Firm and forward, this is generous but sleek, so you get power and concentration but also juicy liveliness, great tension and energy. I really do like the ease of this, it's not trying too hard but delivered with poise, punch and purity. An excellent wine that really over delivers - so well presented, detailed, finessed and refined but still with the strength coming at the end in the wave of liquorice, dark chocolate and wet stone terroir markers. A brilliant wine with potential to deliver such excellent drinking pleasure. I love it. Outstanding
2022 Grand Puy Lacoste $84. Orderable by the bottle
&nbsp
2022 Chateau Branaire Ducru, St. Julien
Georgie Hindle, Decanter
One of the standouts of the vintage that impressed equally on three different occasions. Fragrant and expressive on the nose, lovely scents and dark fruits. Smooth and crisp, silky but concentrated, such precision and detail straight away with succulent and juicy acidity. There's concentration no doubt, it's ripe and intense, the dark perfumed blackcurrants and black cherries give a serious backbone and tension to the wine, while the minty, stony freshness carries the flavour and gives the energy and definition. Excellently weighted on the palate, with structure and a mouthwatering sensation that comes in once the weight settles. So well constructed with a beautiful texture and overall integration of all the elements. Exceptional quality and drinkability on offer with a delicious salty, graphite and flint finish that puts you at the estate. Overlook this at your peril. Outstanding
&nbsp
Neal Martin, Vinous,
This feels refined and focused on the nose with plush red berry fruit, dried rose petals and orange rind scents. Classic Branaire. The palate is fresh on the entry with pliant tannins. It's very well structured to the degree that it conveys a sense of symmetry. Lightly spiced toward the finish with notes of graphite lingering on the aftertaste, this represents an excellent Branaire Ducru that will age over many years and will surely appeal to those seeking more classical Saint-Julien. Tasted three times and was more impressive each time. Branaire-Ducru continues its upward trajectory under proprietor François-Xavier Maroteaux. Exceptional
2022 Chateau Branaire Ducru $58 offered in multiples of 6 btls
&nbsp
---
&nbsp
&nbsp
Order by phone at 617.367.8605, or reserve here: mike@federalwine.com
&nbsp
A note: Taste is inherently subjective. The 100-point wine scoring systems suggest an objectivity and precision they don't deserve. Most critics say what their point ranges mean in word or two, which are the ratings we list at the end of a writer's notes.
&nbsp
&nbsp
Terms
Minimum order 6 bottles per item unless noted otherwise
Payment due on confirmation
ETA SPRING-Summer, 2025
Other sizes available on request
If there are additional fees, taxes, tariffs assessed after payment
by the purchaser they will be due immediately on arrival
&nbsp
&nbsp