Please note that the browser you are using is either outdated or not supported by this website. For a better browsing experience, try one of the following:
Great Vintage, Fine Vineyard, Excellent Producer
2020 Rully from Paul + Marie Jacqueson
September 13, 2022
&nbsp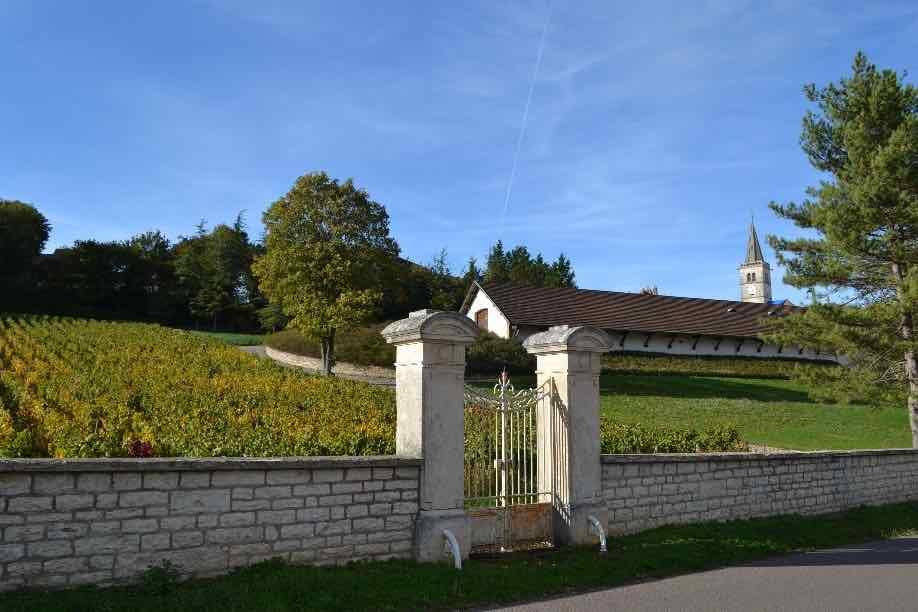 2020 is an outstanding burgundy vintage, particularly for whites. The town of Rully, just to the southeast of Chassagne, is a source of reasonable alternatives to the gilded communes of the Cote d'Or. Jacqueson is a flagship producer, s a starred estate in the Revue du Vin de France and Bettane & Desseauve.
Both their 2020 reds and whites were exemplary in fullness and balance. They are very satisfying and classic burgundies, but as with many of the better wines of the vintage, they are in short supply.
The most impressive wines were these:
&nbsp
White
2020 Rully Blanc
Fuller and more balanced than many a village wine, it stands out for its balance.
Revue du Vin de France
"Clear, brilliant gold. Very beautiful Rully, from young vines,appreciated for its fine acid tension and its restrained use of wood. Its freshness makes ittasty and tonic. A great example to discover a very well-crafted chardonnay, expressive of this accessible appellation."
Aroma: rich, with lots of mineral flint. Airy and finely delineated, then opens ripe; Mouth: fleshy and bright, very, very pretty, nicely balanced, gregarious, fine apple-pear acidity, mouth-filling, very long finish; Very Good - Excellent; $53, Case $45, 7 cases
2020 Rully Blanc la Pucelle 1er Cru
Extraordinary premier cru, it has the richness, depth, and nuance of one from the Cote- d'Or
Aroma: heady and ripe, very rich, intense, bright, and spicy note of green plum; Mouth: very thick to the palate, clean lifted, with deep fruit restrained oak, very long on the finish; Excellent 65; Case, $55 2 cases
&nbsp
Red
2020 Rully Les Cloux 1er Cru;
By far the better of the domaine's two standard 1ers this year, it has resilience and finesse that belie its appellation
RVF "Ripe and concentrated, the Cloux, a vineyard planted in 1967, offers the purity of a well-crafted, deep and fleshy pinot, a band of raspberry, with fruit-coated tannins and with a potential of at least ten years. Its minerality is part of its length and complexity. An impressive wine from the start."
Aroma: more refined than the Preaux, more apparent wood, elegant drive; Mouth: clean herbal very finely delineated, followed by rich cherry berry, fine tannins, nice heft, a bit lighter than the Preaux but much more finesse, very finely delineated; Excellent 65; Case, 55 2 cases
2020 Rully Clos de la Renarde Monopole
The domaine makes only a tiny amount of this wine from this little-seen vineyard. With 50% whole-cluster fermentation, it is given a year and a half in barrel but is so robust that the wood does not show. It is a remarkable wine for the appellation, tasted blind, it could be mistaken for a good producer's 1er cru Nuits St George or Morey St Denis.
Aroma: very fine, more ambitious than the Cloux, a spruce note, more complex, heady, mingled dusty graphite and wood; Mouth: deep rounded fruit, finely delineated, powerful but not heavy, very bright fruit, sweetly intense; Outstanding 99; Case, 85 one Case only
&nbsp
mix any twelve or more of these wines at the case discount prices
in stock
&nbsp
Order by phone at 617.367.8605, or reserve here: order@federalwine.com
&nbsp
- Len Rothenberg
&nbsp
---
&nbsp
FREE DELIVERY!
downtown on orders more than $75;
in Greater Boston on orders more than $199
&nbsp