Please note that the browser you are using is either outdated or not supported by this website. For a better browsing experience, try one of the following:
2020 Podere Monastero La Pineta Pinot Nero
The Best Italian Style Pinot Noir
March 15, 2022
&nbsp
Free Delivery - see below
&nbsp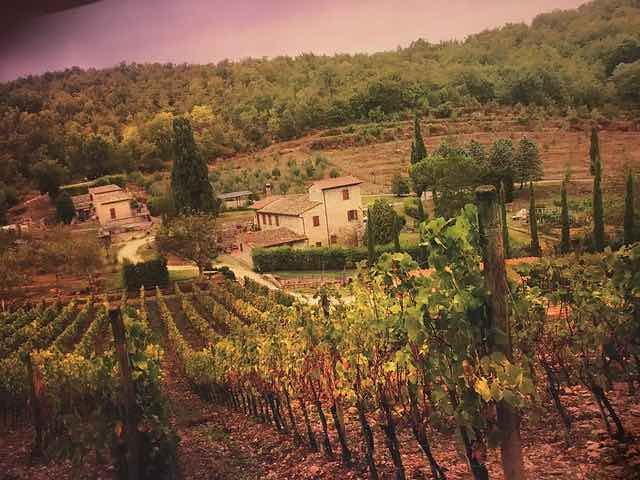 &nbsp
Alessandro Cellai makes some of Tuscany's best Sangiovese wines. He is the head winemaker at Castellare in Castellina and the general manager of VallePicciola in Castelnuova Berardenga. Along the way, he started thinking about growing vines on his family's property. It is very high elevation, not suited for Sangiovese, so he launched a dream of making the best Pinot Noir in Italy. After years of research and clonal experiments, Alessandro had his new vineyard. The 2020 Podere Monastero La Pineta Pinot Nero is a wine with rich flavors in seamless texture and angular sophistication.
The soil is calcareous, which allows very deep root penetration. The weather is somewhat cool. The wine is called La Pineta from the pine forest surrounding the vines. This allows for spontaneous fermentation with notable pine yeasts. Everything is organic. The wine is aged 12 months in Allier barriques. I have known about this wine from the beginning. Alessandro brought his first bottling here for me to taste. It is the only international variety wine that we buy from Italy. This has its own style and will age well for many years. Irresistible.

2020 Podere Monastero La Pineta Pinot Nero Organic: Deep bright ruby. Finessed perfumed aromas with cherry and raspberry fruit framed by spice and forest floor. Persistent balanced finish with notes of cedar, cinnamon, and ginger. Outstanding 70/bottle
&nbsp
Special six-pack: $357 (59.50/bottle)
Wine should arrive later this week
&nbsp
Order by phone at 617.367.8605, or reserve here: order@federalwine.com
&nbsp
- Peter Hemenway
&nbsp
---
&nbsp
FREE DELIVERY!
downtown on orders more than $75;
in Greater Boston on orders more than $199
&nbsp