Please note that the browser you are using is either outdated or not supported by this website. For a better browsing experience, try one of the following:
2020 Peyrassol Cuvee des Commandeurs Cotes de Provence Rose
Pretty in Pink
March 25, 2021
&nbsp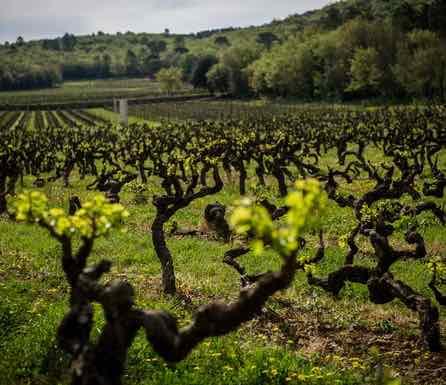 &nbsp
Château Peyrassol is in the cooler highlands of northern Provence, where the wines are lighter and more elegant. Last year's Commanderie de Peyrassol was a favorite here for its pretty delicate fruit and finesse. The property's first harvest was 850 years ago. For the last 20 years, it has been the property of the Ausutray family who has invested a lot in cellar and vineyard.
The vineyards are farmed organically, the fermentations are temperature-controlled and last a long time. This emphasizes the fruit in the wine. At the same time, it is a wine of finesse, lively and fresh, great for sipping by itself, or with lighter meals.
The 2020 edition has taken a slight name change, but has the same quality and style, with perhaps even a headier note of lush tropical flower.
&nbsp
2020 Peyrassol Cotes de Provence Cuvee des Commandeurs; Aroma: heady and sweet very dense precise rose-floral notes, clean & firm, heady tropical flowers; Mouth: juicy intense nice weight nicely forward, some Rolle gives it a crisp acid cut, rich and complete; Very Good Plus
Special case 239.88, (19.99)
&nbsp
arrives instore tomorrow, 3/26
&nbsp
Order by phone at 617.367.8605, or reserve here: order@federalwine.com
&nbsp
- Len Rothenberg
&nbsp
---
&nbsp
FREE DELIVERY!
downtown on orders more than $75;
in Greater Boston on orders more than $175
&nbsp