Please note that the browser you are using is either outdated or not supported by this website. For a better browsing experience, try one of the following:
2020 Montenidoli Rosato Canaiuolo
from the Land of Light and Peace
June 6, 2021
&nbsp
Free Delivery - see below
&nbsp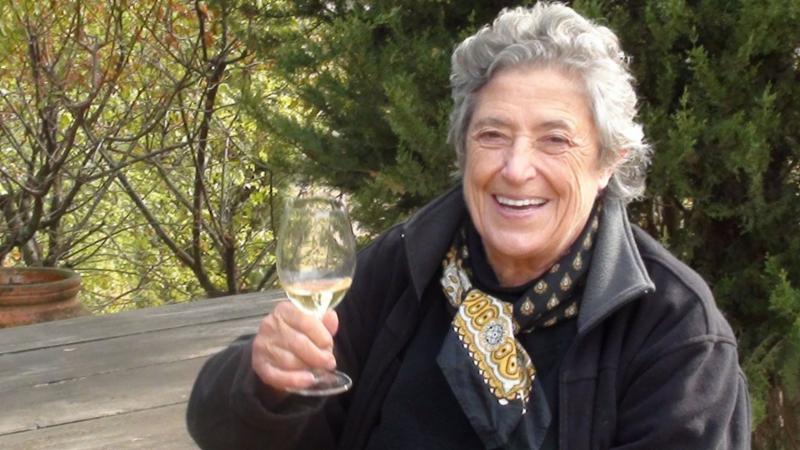 &nbsp
I have been saying for years and years that Montenidoli in San Gimignano is a unique and special place. Elisabetta runs the estate with a spiritual appreciation of life. She also makes great wine. Many of you are familiar with how wonderful her white Vernaccias are. She also has a small production of a very special Rosato. The 2020 Montenidoli Rosato Canaiuolocombines the gentleness of a white and the strength of a red. It starts out young and fresh and develops complexity as it ages.
This ancient estate was created by the Etruscans. The Rosato is made with 100% native Tuscan Canaiolo grapes. The soils are calcareous with lots of marine sediments. The farming is strictly organic and the property has very beautiful and complex biodiversity.
&nbsp
2020 Montenidoli Rosato Canaiuolo: Delicate peach color. Raspberries, violets, orange blossoms and cherries with spice and herb notes. Full and very dry with a modulated crisp acidity followed by a very long saline mineral finish. Ages well. Very Good - Excellent 21.99/bottle
&nbsp
Special case: Twelve bottles of the above for a special price of $227.88 (18.99/bottle)
Limited. The wine arrives Tuesday
&nbsp
Order by phone at 617.367.8605, or reserve here: order@federalwine.com
&nbsp
- Peter Hemenway
&nbsp
---
&nbsp
FREE DELIVERY!
downtown on orders more than $75;
in Greater Boston on orders more than $175
&nbsp