Please note that the browser you are using is either outdated or not supported by this website. For a better browsing experience, try one of the following:
Pleasure in Pinot, Paltry Price
2020 Domaine Louis Fleurot Hautes Cotes de Nuits Dames Hugiuetts + Nuits St. Georges Vieilles Vines
May 18, 2023
&nbsp
Free Delivery - see below
&nbsp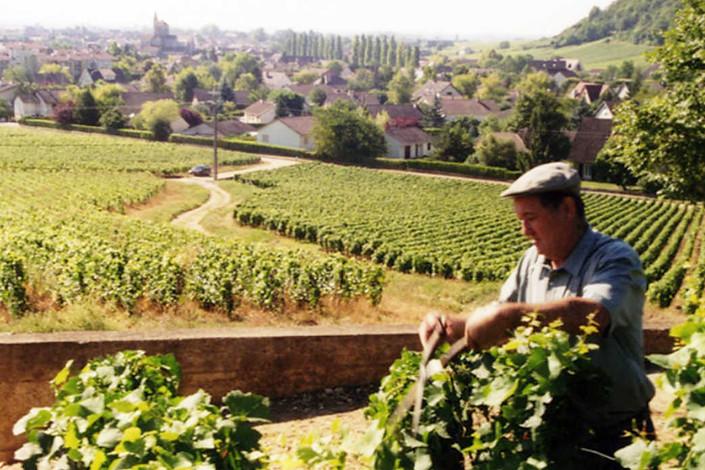 &nbsp
Some red burgundies are what the French call vins de plaisir, wines to please the palate now and soon.
In the current market, few are bargains.
Last week we came across two soft, forward, and palate-friendly estate reds with real burgundian characters of place that are priced well below their peers. Although they are from the fine 2020 burgundy, both are ready to go now.
Based in Nuits St. Georges, Domaine Louis Fleurot began as a cooperage three generations ago but has grown into a medium-sized estate of 17 ha with vineyards throughout Burgundy's prime Cote d'Or The current M. Fleurot is a modest farmer, homespun more than grandiose.
His wines reflect that. Although pleasing at first taste, they express their appelations. From the higher cooler vineyards of the Hautes Cotes, the single vineyard Dames Huguettes is lighter bodied and sketches a soprano-sweet tang that will partner fish or fowl equally well.
Underneath its soft, wood-turned pinot blanket, the old vines Nuits St. Georges lies a muted earthy rumble, a signature of the village. It and red meat or cheese want each other.
These wines are beautiful to drink now and over the next couple of years.
&nbsp
2020 Domaine Louis Fleurot Hautes-Cotes de Nuits Dames Huguettes; Aroma: Heady lift, penetrating fresh dry fruit, classic Burgundian, spice; Mouth: Clean light, sweet fruit advanced, fine tannins, long light bodied; Very Good Plus $35; Case, $29.99
2020 Domaine Louis Fleurot Nuits-Saint-Georges Vieilles Vignes; Aroma: Heady light on the attack, very deep, intense, fairly full but soft; Mouth: Fresh, intense, very pretty ripe, & intense, light, fairly fruity, fine tannins, light oak- good Nuits; Very Good Plus $50; Case, $42.50
&nbsp
Mix any 12 bottles at their case price discounts.
Six bottles, three of each $229 (38.16)
Arrives tomorrow, May 19th.
&nbsp
&nbsp
- Len Rothenberg
&nbsp
---
&nbsp
FREE DELIVERY!
downtown on orders more than $75;
in Greater Boston on orders more than $199
&nbsp