Please note that the browser you are using is either outdated or not supported by this website. For a better browsing experience, try one of the following:
2020 Ch. Roquefort Cotes de Provence Corail
Our Most Popular Provencal Rose
June 15, 2021
&nbsp
Free Delivery - see below
&nbsp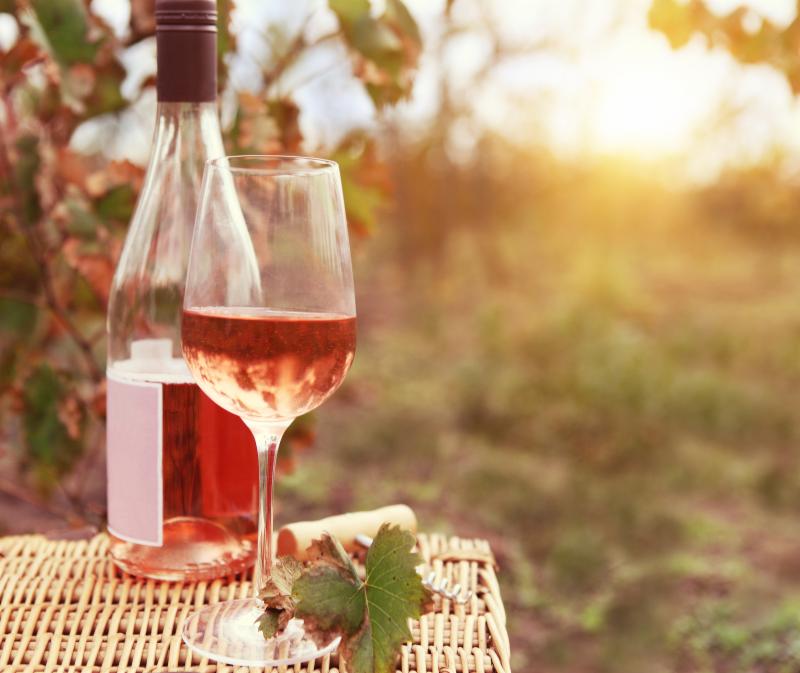 Rose Blends Give Complex Flavors
&nbsp
Fresh and Fragrant
2020 Ch. Roquefort Cotes de Provence Rose
&nbsp
Raimond de Villeneuve is one of Provence's master winemakers. His Corail Rose has been our most popular Provencal rose for sheer value for the money. We have been waiting for its 2019 release. It has just arrived
Noted French wine critic Michel Bettane wrote
"incontestably, one of the great hopes of the Cotes de Provence. The wines perfectly combine ample and intense fruit with a rich and silky body. The wines of Roquefort have a hedonic character that will make you immediately rejoice."
M. Villeneuve's cooler vineyards give him an advantage in summer heater, which characterized most of the 2020 growing season. The 2020 Ch. Roquefort Cotes de Provence Corail (French for its coral color) is organic and biodynamic. The Grenache grape gives it breadth, Syrah intensity, Cinsault and Carignan structure and spice. White grapes Vermentino and Clairette add piquancy and lift.
Northern exposure and the estate's high altitude make for cooler nights and longer growing season that makes the wines fresher and more appetizing.
The 2020 Corail has broad fruit over the delicately astringent structure of Provencal roses that make them such good partners for a variety of warmer weather dishes. You can drink this with grilled fish and almost any chicken or a lightly dressed salad.
Because of everything that has been happening, there seems to be a smaller supply of roses this year. We are getting less of this popular wine than we have in the past and can not predict how long we will be able to keep it in stock.
&nbsp
2020 Ch. Roquefort Côtes de Provence Rose 'Corail'- Organic, Biodynamic; Very Good Plus 18.99; Case 191.88 (15.99)
&nbsp
Limited supply, in stock now
&nbsp
Order by phone at 617.367.8605, or reserve here: order@federalwine.com
&nbsp
- Len Rothenberg
&nbsp
---
&nbsp
FREE DELIVERY!
downtown on orders more than $75;
in Greater Boston on orders more than $175
&nbsp