Please note that the browser you are using is either outdated or not supported by this website. For a better browsing experience, try one of the following:
2020 Alphonse Mellot Sancerre Moussiere
Fine Sancerre from "One of the Best in the World"
August 19, 2021
&nbsp
Free Delivery - see below
&nbsp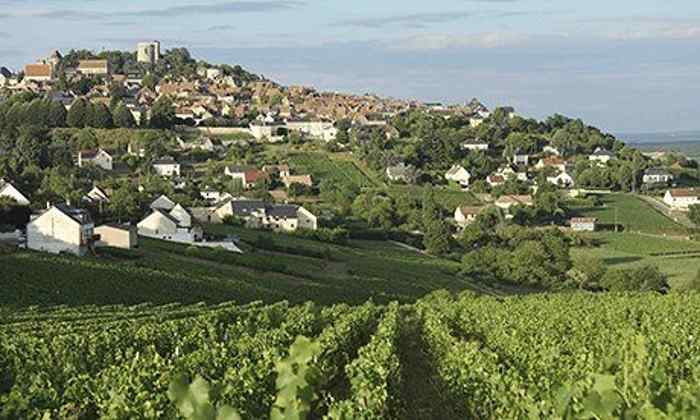 The Mellot family has a long history in Sancerre, dating back to 1513. One Cesar Mellot was wine advisor to Louis XVI in 1698. In the ensuing years, nineteen winemakers named Alphonse Mellot have succeeded each other father to son.
In the 80s, Alphonse XVIII brought the estate into prominence with some single-vineyard wines that led the Revue du Vin de France to rank them with Didier Dagueneau's as the best Sauvignon Blancs of the Loire. The current Alphonse, 19th in the line, continued the improvements so much that the RVF now calls Mellot's winemaking "among the best in the world."
Unlike Dagueneau, Mellot has an affordable Sancerre from his Moussiere vineyard, which has been in the family since the early 19th century. His 2020 La Moussiere Sancerre is in an elegant and refined style with more breed than most. Its invitingly fragrant aroma belies the richness and breadth of fruit that it develops in the glass. It caresses rather than overwhelms the palate with a delicate lime and melon fruit, a perfect Sauvignon for summer and fall.
&nbsp
2016 Alphonse Mellot Sancerre La Moussiere; Aroma: heady rather dense mineral, clean acidity; Mouth: alluring quince & ripe lemon grapefruit notes fleshy full, rich, a melon note, good drive; Very Good - Excellent $32; Special Case, 305.88, 25.49 In stock
&nbsp
Order by phone at 617.367.8605, or reserve here: order@federalwine.com
&nbsp
- Len Rothenberg
---
&nbsp
FREE DELIVERY!
downtown on orders more than $75;
in Greater Boston on orders more than $175
&nbsp