Please note that the browser you are using is either outdated or not supported by this website. For a better browsing experience, try one of the following:
2019 VallePicciola Chianti Classico
Great Wine- Great Vintage - Great Price
February 22, 2022
&nbsp
Free Delivery - see below
&nbsp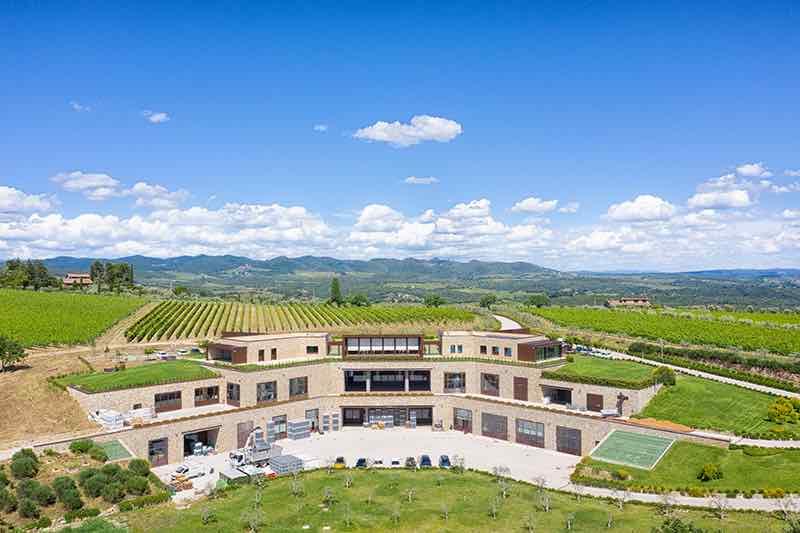 &nbsp
In 2006 Bruno and Giuseppina Bolfa bought the VallePicciola estate in Chianti Classico's Castelnuova Berardenga close to Siena. They brought tremendous resources with them. Their team planted and replanted vineyards based on matching grape to soil type. The property has excellent ecosystem biodiversity and is farmed sustainably. They also constructed a new winery with ambitious organic architecture, restored a monastery, and built a hillside luxury hotel. So, what to do with all this?
Bruno and Giuseppina brought in Alessandro Cellai, the best vineyard manager and winemaker in Tuscany. He loved the property and was happy to take the position. You might be familiar with Alessandro's work. For years he made incredible Chianti and single-vineyard Riservas at Castellare in Castellina.
The 2019 VallePicciola Chianti Classico is the first wine from the estate where Alessandro was fully in charge. When I try a truly exceptional wine, I say it "rings the bell ."This one does. The wine shows an almost musical balance between fruit, flowers, and spice notes. It is also a great everyday red. There is a picture of Medieval King Re Berardo on the label, just a reminder that this estate has been around for over one thousand years.
&nbsp
2019 VallePicciola Chianti Classico: Deep bright ruby. A complex blend of dark cherry, flowers, olive blossom, and spice. Depth of flavor and layered texture with a fresh, balanced finish. Uncommon charm and complexity. Excellent 21/bottle
&nbsp
Special case: 12 bottles of the above for a special price of $215.88 (17.99/bottle)
&nbsp
Wine arrives end of the week
&nbsp
Order by phone at 617.367.8605, or reserve here: order@federalwine.com
&nbsp
- Peter Hemenway
&nbsp
---
&nbsp
FREE DELIVERY!
downtown on orders more than $75;
in Greater Boston on orders more than $175
&nbsp