Please note that the browser you are using is either outdated or not supported by this website. For a better browsing experience, try one of the following:
2019 Tasca d'Almerita Mozia Grillo Fondazione Whitaker
Beauty – Context too
June 3, 2021
&nbsp
Free Delivery - see below
&nbsp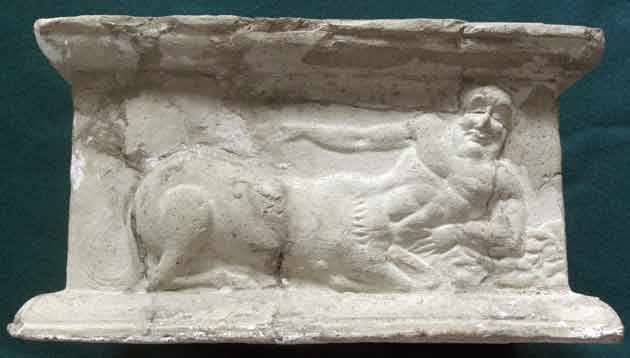 &nbsp
The ancient island of San Pantaleo lies off the coast of Sicily near Marsala. Thousands of years ago, the Phoenicians used the island as their central trading post for the Mediterranean. One of the things they traded was wine made from a single vineyard called Mozia.
Flash forward to the late 19th century. Giuseppe Whitaker (English father, Sicilian mother) bought the island. He renovated everything and replanted the vineyard. Now it is a protected site, including all the buildings, ruins, plants, and animals. When Giuseppe died, the Fondazione Whitaker took over running the place. More recently, my favorite wine producer in Sicily, Tasca d'Almerita, took over the winemaking. The 2019 Tasca d'Almerita Mozia Grillo is the current release. It is a beautiful wine with a great historical context.
The soils for Mozia are sand and limestone. The microclimate is unique, with the Marsala lagoon cooling the vineyard. It is bordered across the lagoon by salt flats and gets more salinity from the sea air. The vineyard is Marsala head-trained albarella which protects the vines from the wind and provides canopy shade from the hot Sicilian sun. We get a wine of great freshness and longevity that is perfect for all types of seafood.
&nbsp
2019 Tasca d'Almerita Mozia Grillo: Light yellow, green highlights. Aromas of broom flower, lemongrass, orange blossom, and citrus. Herbs and white pepper. Meyer lemon with great salinity and vibrant acidity. Textured finish. Excellent 23.99/bottle
&nbsp
Special case: 12 bottles of the above for a special price of $239.88 (19.99/bottle)
Wine arrives early next week
&nbsp
Order by phone at 617.367.8605, or reserve here: order@federalwine.com
&nbsp
- Peter Hemenway
&nbsp
---
&nbsp
FREE DELIVERY!
downtown on orders more than $75;
in Greater Boston on orders more than $175
&nbsp