Please note that the browser you are using is either outdated or not supported by this website. For a better browsing experience, try one of the following:
2019 Remi Jeanniard Morey St. Denis and Chambolle-Musigny
Fine Old Vine Vineyards
August 13, 2021
&nbsp
Free Delivery - see below
&nbsp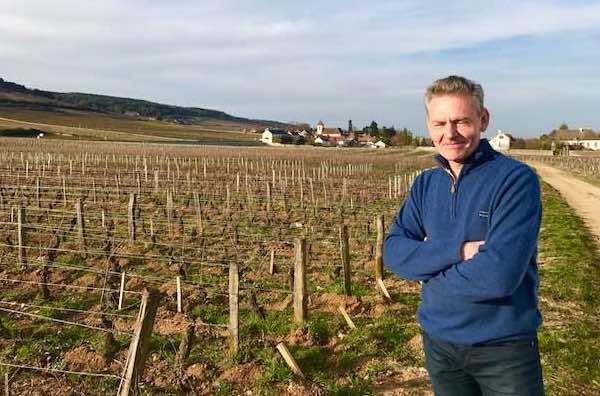 Remi Jeanniard is a farmer. He doesn't have a sales department or the sort of marketer necessary to get one's wines in front of the press. He doesn't even have a website. I suspect he doesn't have a BMW either.
He does have 6 hectares of vineyards of well-placed, impressively old-vine village and 1er crus in Morey and Chambolle. They are a minimum of 45 years old with some parcels over a century. He farms them sustainably (no chemical fertilizers), reduces yields, and handpicks & sorts his grapes.
In the cellar, he ferments with natural yeasts. His cool maceration is short. He neither fines nor filters first growths and only lightly filters his village wines.
It was luck that we found his wines. Two years ago, a passionate micro importer gave us samples of his 2016s, saying we might like them.
We loved them. They showed delicious fruit-forward appeal as well as the elegant clarity and expression of place that we have generally tasted from more famous and expensive producers.
Remi does not make a lot of wine. We sold all the 2016 we could get to people who liked them as much as we did. (I confess that some of them are in my cellar. I am having a hard time keeping away from them long enough to age them properly.)
Their second-best part is their price. We have not found Cote de Nuits wines of their quality and provenance at anywhere near their prices, especially in the 2019 vintage, which may well be the best of the last decade's best.
&nbsp
Two village wines came in this week:
&nbsp
2019 Morey-St.-Denis, Vieilles Vignes
Two thirds from a parcel planted in 1951, the rest from 1920 and 1945 $49 Net
2019 Chambolle-Musigny, Vieilles Vignes
Hand-harvested in mid-September from three parcels planted 1920-1975, The grapes undergo pre-fermentation cold soak for better extraction where 20% are whole cluster, then followed up by three weeks of fermentation in stainless steel using indigenous yeasts. $69 Net
&nbsp
These two 1er crus will arrive within a month:
&nbsp
2019 Morey-St.-Denis Premier Cru, Clos des Ormes
From a 1/3 hectare single parcel, planted in 1951 on deep sandy-clay soils with large, round pebbles, these are hand-harvested with sorting in the vineyard. Aged in 50% new barrels, 50% new barrels. Aged for one year before bottling Unfined unfiltered $85 Net
&nbsp
2019 Morey-St.-Denis Premier Cru, Les Ruchots
A quarter hectare on the Chambolle border just below the grand crus Clos de Tart and Bonnes Mares, Planted in 1969 -silky, full-bodied with a long finish and a complex flavor profile that needs a few years of aging – unfined, unfiltered. $85 Net
&nbsp
Order by phone at 617.367.8605, or reserve here: order@federalwine.com
&nbsp
- Len Rothenberg
---
&nbsp
FREE DELIVERY!
downtown on orders more than $75;
in Greater Boston on orders more than $175
&nbsp