Please note that the browser you are using is either outdated or not supported by this website. For a better browsing experience, try one of the following:
2019 Oddero Nizza Superiore Barbera d'Asti
Red Wine Full of Character
December 14, 2022
&nbsp
Free Delivery - see below
&nbsp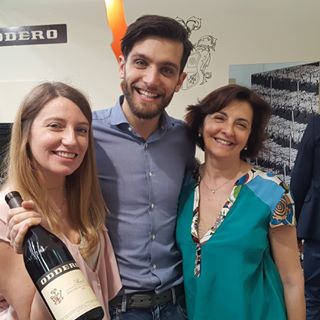 &nbsp
The Oddero family from La Morra is one of the first families to make wine in Piedmont, dating back to the 1700s. It is the story of a family that loves their land and all the bounty it produces. In the 20th century, Giacomo Oddero worked to protect truffles, hazelnuts, chocolates, cheeses, and wines. He believed that all farming in the Langhe should be organic.
More recently, the estate has been run by Giacomo's daughter Mariacristina and her children, Pietro and Isabella. In addition to vineyards in Barolo and Barbaresco, the family also owns a prestigious Cru in Asti. This vineyard is in Monferrato Nizza, which recently became a DOCG for Barbera. This means that it is only necessary to put Nizza on the label; we know it is high-quality Barbera. The 2019 Oddero Nizza Superiore DOCG is a robust and textured red with a complexity you only get in Nizza wines.
This wine is made with 30 to 60-year-old vines. It is aged in large oak barrels for 16 months, perfect for Barbera. Giacomo believed that the only way to respect his territory was to closely monitor every detail of production, from the vineyard to the winery and all the flora and fauna. The last time I visited Isabella, she told me the family still happily follows that line.
&nbsp
2019 Oddero Nizza Superiore DOCG (Barbera d'Asti): Deep ruby red will age to garnet highlights. Plums and cherries with an enticing bitter note. Tobacco leaf and coffee appear along with wild spices. Dry, robust palate with great density and texture. This is a wine full of character. Excellent 24/bottle
&nbsp
Special case: 12 bottles of the above for a special price of $252 (21/bottle)
&nbsp
&nbsp
- Peter Hemenway
&nbsp
---
&nbsp
FREE DELIVERY!
downtown on orders more than $75;
in Greater Boston on orders more than $199
&nbsp