Please note that the browser you are using is either outdated or not supported by this website. For a better browsing experience, try one of the following:
2019 Hansjorg Rebholz
The Greatest Dry Wines of Germany's Pfalz
October 14, 2021
&nbsp
Free Delivery - see below
&nbsp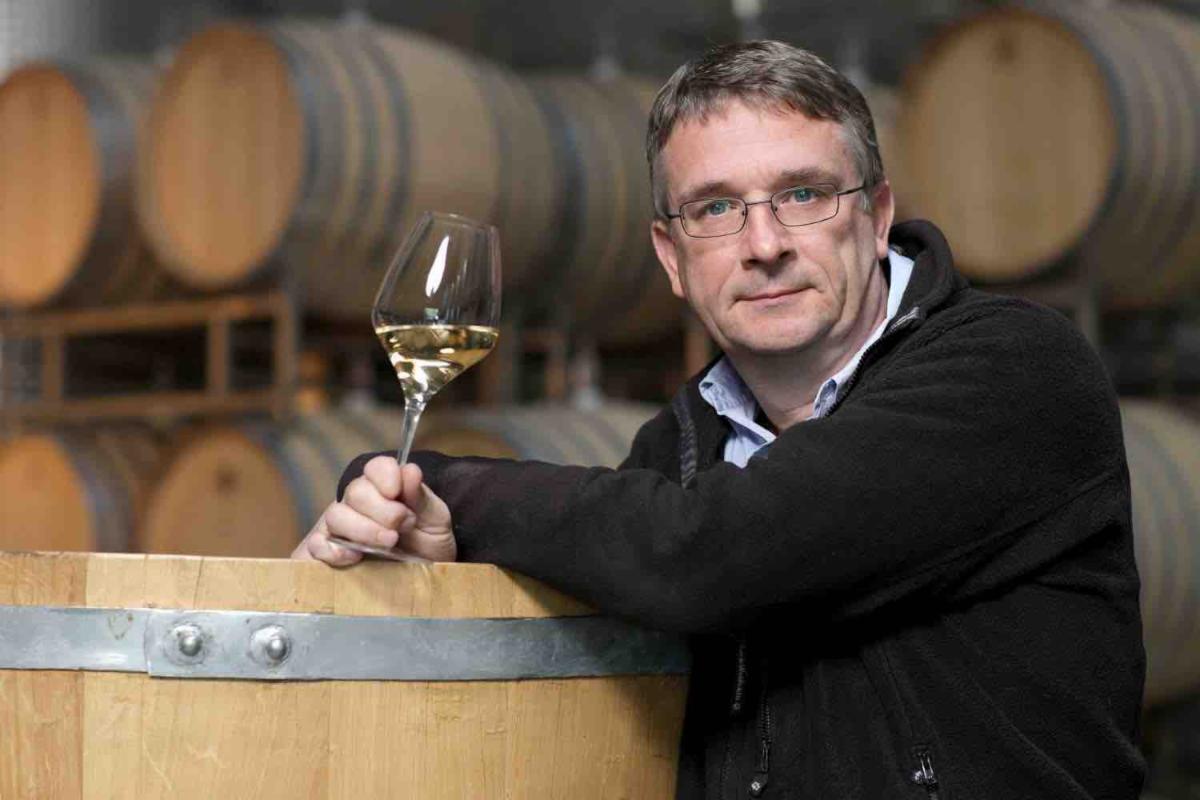 Hansjörg Rebholz's wines stand out from other fine dry Germans for their understated richness, complexity, and nuance.
Hansjorg's father began making dry natural wines on his Ökonomierat Rebholz estate in the Pfalz's Südliche Weinstrasse in the middle of the last century, well before they became popular in Germany.
Today the Biodynamically farmed estate is famous and sought after for its seductive, intricate, and rich wines. German wine magazine Vinum: [With Rebholz} "there is never a question of whether they are great or not, it's more about HOW great it is."
Tasting them is realizing how a very successful wine can be iron mineral in a velvet glove of powerful fruit.
Rebholz thinks his 2019s "probably fit in between the two previous years, 2017 and 2018," noting that they are all vintages that are "very accessible even in their youth due to their perfectly ripe grapes." We have limited quantities of four of his best.
The tasting notes below are from the Wine Advocate's Stephen Reinhard. He wrote
"Nevertheless, the wines have so much structure and potential that they "will continue to give great drinking pleasure for a very long time ….. there are great wines to choose before the crus take your interest.
"Among the Rieslings, the 2019 Vom Rotliegenden is a spectacular choice. This "second wine" of the highly promising 2019 Kastanienbusch GG is concentrated and structured and will easily compete with many Grosses Gewächs from Germany. It's the wine that should not be missed by anyone who likes and drinks Riesling."
2019 Rebholz Riesling GG Ganzhorn
red sandstone soils that give more citrusy notes
"Exciting in its intensity, precision and flintiness. The fruit is perfectly ripe and healthy and intertwined with the purity of the terroir in this enclave of the limestone cru Im Sonnenschein. Vibrantly fresh and pure on the salty and beautifully grippy palate, this is a lean and linear, very elegant and finessed but also complex and tensioned dry Ganz Horn with lingering mineral grip and mouthwatering acidity and salinity. Possibly even finer than the great 2018?" - $125
2019 Rebholz Riesling vom Rotliegenden
"deep and highly complex on the pure, flinty and rather dark-toned nose. On the palate, this dense yet very pure, complex and salty as well as juicy and persistently tensioned Riesling reveals a silky texture and an intense, sustainable, greatly tensioned finish. This Village wine is definitely on 1er cru level and even more complex and tight than the excellent Vom Buntsandstein. A great wine that Riesling lovers and namely Rebholz aficionados shouldn't miss." $59
2019 Rebholz Pinot Blanc GG Im Sonnenschein
The soil is Muschelkalk, shell and limestone soil very good for Pinots. Vinified in stainless steel and a Spanish tinaja (a neutral clay amphora) from Elisabetta Foradori that the Rebholz family has experimented with since 2014.
"very pure, fresh and flinty on the precise, elegant and aromatic nose, with more Riesling character than what you might expect from Pinot Blanc. On the palate, this is a full-bodied, refined and juicy, very elegant and persistently salty Im Sonnenschein with tension, grip and sustainable salinity. Very promising." $119
&nbsp
Arriving later this fall
2019 Rebholz Riesling GG Kastanienbusch
Kastanienbusch is to Rebholz and the Pfalz what Clos St, Hune is to Trimbach and Alsace. Big, powerful and very long-lived, it is an acme of Riesling on a grand scale. An aged Kstianenbusch is every bit as powerful as St. Hune, but if anything, more precise and focused. It is for the cellar and the ages.
"pure, fine and elegant on the intense, flinty and herbal-scented nose. Full-bodied, intense and juicy on the palate, this is a pure, salty, linear and elegant dry Riesling with very fine phenols and good structure. Not as electrifying at this very early stage but with substance and structure." $149
&nbsp
Save 10% by ordering any six or more. All stock except for Kastanienbusch, Quantities are very limited . We might have to allocate.
&nbsp
Order by phone at 617.367.8605, or reserve here: order@federalwine.com
&nbsp
- Len Rothenberg
---
&nbsp
FREE DELIVERY!
downtown on orders more than $75;
in Greater Boston on orders more than $175
&nbsp